Probably many of you have heard about Cisco Systems. It is a large corporation based in America, California. It primarily designs and manufactures networking equipment. Linksys routers are one of the well-known brands.
They are known for their great performance, flexibility, and reliability. No doubt Cisco does its job great in this sector. But Cisco is known for a wider variety of products and services. Besides basic consumer routers, they produce other network equipment like VPN, network storage, VOIP conferencing systems. Ccie routing and switching are simple and versatile, which is suitable for any business and computing.
The more complex system become the more knowledge is required to administer, setup and service them.
Cisco Network certification
Cisco Network Certification is recognized in the whole world. By finishing various courses, you can get several levels of certifications for Cisco products and services. The simplest level is called Entry (CCENT), then goes Entry level (CCNA), Professional (CCNP), Expert (CCIE), and Architect. Most, of course, can be accessed via online resources like Online IT Courses. It provides materials for beginners and professionals. You can start from Cisco Certified Network Associate (CCNA) and then go with Cisco Certified Network Professional (CCNP). All courses are Cisco Certified, so you can be sure you are accessing the right materials.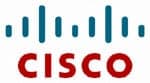 Why would you need a Cisco certification? The answer is simple – Cisco products and systems are spread worldwide, and practically most businesses and corporations are using their products and services. If you are an IT professional Cisco certificate is a big plus when planning your career. For more about Cisco, certifications check on wiki pages.