Is your business growth not matching your expectations? Well, the growth of online businesses solely depends on generating leads, which boost brand awareness and increase sales.
Local businesses can practice multiple strategies for earning more leads, such as creating lead magnets, contests, giveaways, as well as introducing loyalty programs. All of these strategies boost traffic, drive this traffic to land pages, and stimulate potential customers to trust local companies.
The following local business lead generation tips may be of assistance.
Understand the difference between cold and warm leads
Prior to developing a strategy for your local business, you need to understand the difference between cold and warm leads. The former is not familiar with your products and services, not asking to be contacted. Consequently, they are not likely to make a purchase.
Conversely, the latter is already familiar with your brand and has shown an interest in your products. Hence, it is no surprise these prospects are considered likelier to make a purchase. They are believed to be of higher quality and worth targeting.
Create lead magnets
After making the above-mentioned distinction, it is time for your local business to focus on creating lead magnets. These magnets actually refer to the process of gathering information on customers by providing them with an offer in return. It is a way of compensating them for their engagement and the provision of contact information. Naturally, the magnets have to be attractive to encourage potential customers to trade their contact info for what you have to offer.
In addition, these magnets must be focused on high-quality prospects to lead them towards sales funnels. These funnels consist of multiple stages, which track a buyer's journey from the moment of becoming aware of your brand to the time of making a purchasing decision. Lead magnets might include blog content, infographics, e-books, contests, giveaways, webinars, etc.
Regardless of the type of content, these magnets should provide solutions to problems experienced by the audience, stimulating them to trade their contact info for a solution. Numerous content headlines serve as excellent magnets. For instance, if your local business sells cars, you can choose a content headline like how to choose the best car model in (your state).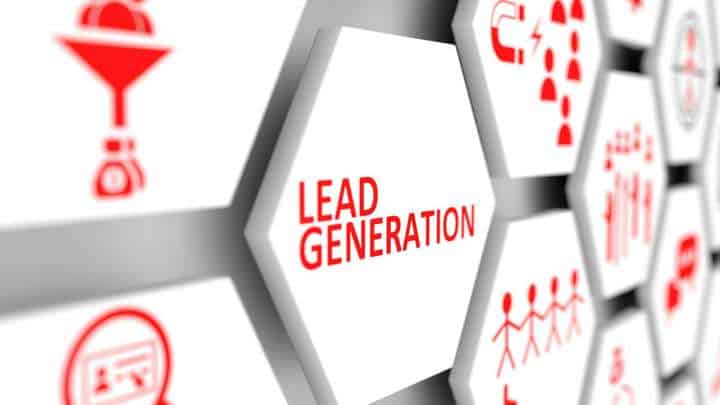 E-books are another important magnet to consider as long as you offer them for free. You can provide prospects with a free e-book provided they sign up to your site and share personal contact info. Infographics are appealing to leads as well, especially if they are localized. Check out some handy tips for creating an infographic.
Apart from e-books and infographics, local businesses can also use webinars as magnets. It is important for the webinar you host to develop a discussion related to a local issue, which can be addressed with your products and services. Make sure to promote the webinar via multiple social media channels and feature a call-to-action button.
Create giveaways and local contests
Another essential tip for promoting lead generation for local businesses is the creation of local contests and giveaways. While traditional magnets help businesses offer a solution to a particular problem in exchange for contact info, contests stimulate potential customers to share the same information to participate in the contest.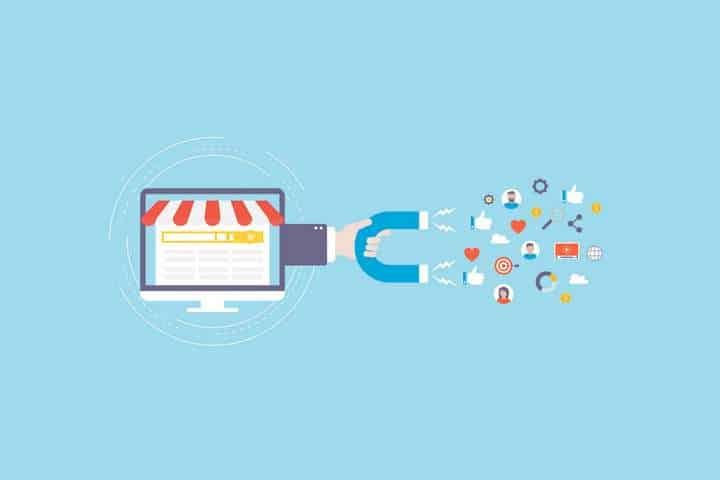 Contests and giveaways should be designed in a way to encourage individuals to share personal information in the hope of becoming winners. You will not only be stimulating competition between the people involved in the contest but also gain brand exposure. The post will probably be seen by their relatives, friends, and other followers, which increases brand awareness.
Introduce loyalty reward programs
Lead generation for local businesses can be made possible by creating a loyalty program. These programs can be successful only if they offer discounts, awards, and other exclusive opportunities to members. Loyalty program members need to see the benefits of taking part in such programs when compared to regular clients.
Moreover, they are supposed to have access to unique offers, such as having discounts on purchases in the future or getting frequent buy-one-get-one-free deals. The following link, https://smallbusiness.chron.com/advantages-offering-discounts-business-25765.html, reveals the advantages of offering discounts at your business.
Additionally, some companies offer membership to such loyalty programs free of charge at sign-up. Others wish to be more exclusive and decide to offer membership only to the most loyal customers, willing to pay a small fee to enjoy the benefits. Nevertheless, by deciding to introduce a membership fee, you must offer extra benefits to make it worth the price.
Furthermore, your members should be provided with an opportunity to track their purchases and unlock extra benefits by reaching certain targets. These benefits can include earning credit to use for future purchases or one-time discounts.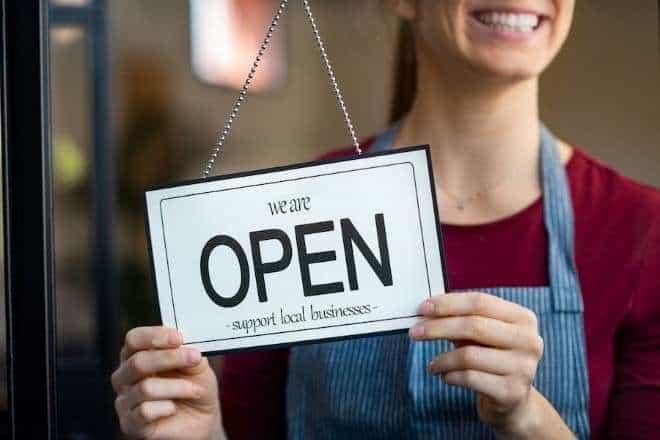 Do not forget your online presence
An important aspect of every promising lead generation strategy is the online presence of businesses. Your online presence should be optimized for gaining local traffic through your website, social media, and blog posts. The strategy has to involve the use of local keywords and content focusing on local brand promotion.
Businesses are advised to target localized long-tail keywords, which are known to be more specific, and narrow down the search perimeter. For example, if your keywords include phrases like "plumbing services" and "plumbing contractor," you can make them long-tail by adding your location. As a result, you will get keywords like "plumbing services in Los Angeles" or "plumbing contractor in North Carolina."
Creating long-tail keywords is not complicated as long as you use geographic words as extensions. You should also make sure you have staff members focused on providing replies to comments and making updates to the page. Also, you are supposed to create attractive content for each social media channel. The ultimate objective is for traffic to be driven towards a landing page.
A final note
Irrespective of how small your local business is, the right lead generation strategy can help it grow. You just need to be guided to the process of how to start with this effective strategy.
We hope the helpful tips mentioned above pave your way to online success!