With the advent of innovations and new technologies due to pandemics worldwide, the economic environment continues to evolve. Therefore, the change becomes a new constant for organizations to reshape their business model and business processes to be aware of recent trends. Accounting is an essential element of the business process. A well-run function of accounting provides accurate, timely, and relevant information in making decisions.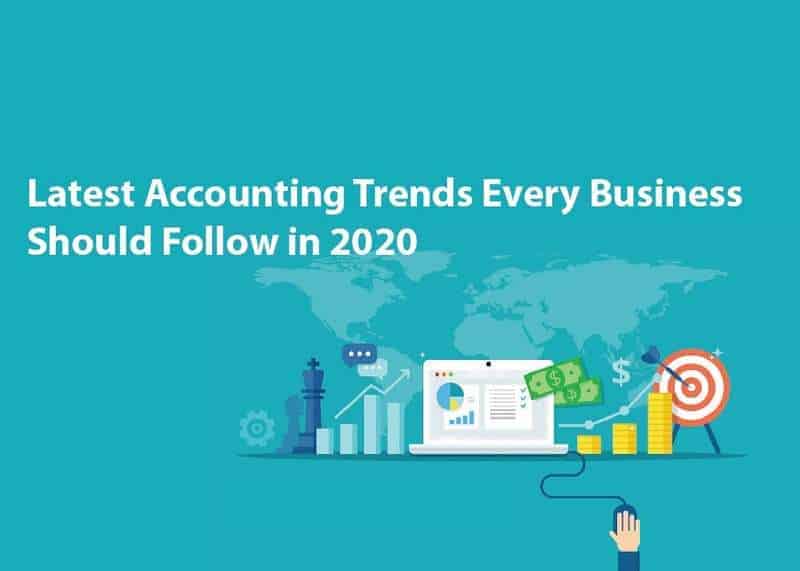 Given below are the latest accounting trends in 2020:
1. Automation of the Accounting Function
In accounting, automation is fueled by the advancement of software. In this globalized era, accounting is highly automated without the requirement of physical intervention. The latest accounting software-enabled many firms to minimize data entry. It also leads to the effective usage of better management and resources.
2. Cloud-based Accounting Solutions
The concept behind using cloud-based accounting solutions is to include software which runs on the servers of the providers and can access all the financial information in the cloud.
3. Integration of Accounting with Operations
By using accounting software assistance, it's easy to integrate accounting functions with all the business resources. These operations give better management of timely entry recordings and financial transactions and managing independent contractor taxes. The integration of accounting with operations saves time by automating all the routine functions.
4. Outsourcing
For any business organization, outsourcing accounting allows them to focus on better utilization of resources. This trend is not limited to medium and small-sized organizations. Even big entities are outsourcing their processing functions to the outsourcing vendors, usually in BPOs.
5. Transparency and Objectivity
Accounting governing bodies like Certified Public Accountant boards have implemented significant emphasis on transparency and objectivity. In the wake of the recent accounting scandals and irregularities, the accounting profession's credibility and restoring trust are a must.
6. Data Analysis
Information plays a vital role in making financial decisions. Database techniques, data centers, and software have started in the age of mining data and big data to aid decisions in management. The data generated by accounting has often been a crucial component in decision-making. Focusing on the data analysis of financial information is one of the key trends in accounting in 2020.
7. Changes in Accounting Standards
Accounting standards are continually being updated and revised to keep up with the times. Most of the standards were developed before the start of ad-tech, social media, and so on. These business models have a huge impact on accounting. In this competitive world, most accounting professionals are required to keep up with all the changes happening.
8. Social Media Integration
Social media has become very popular these days. Using this platform, accounting professionals communicate with colleagues and peers to update one another on the political, latest business, and accounting developments.
9. "Mobile" Accountants
With cloud computing and the acceptability of electronic documentation in place of invoices, traditional paper-based vouchers, and receipts, the accountants are increasing mobile usage (you can learn more about invoice templates). Accountants are currently sharing tools to enhance remote collaboration.
10. Proactive Accounting
In general, the accounting function used to be naturally reactive, i.e., it records the transactions that are to be posted. But, now it is changing due to many factors like evolving business regulations, models, and increasing accounting roles in decision making. Besides, this trend had been proactive in 2020. It allows the business to run efficiently.
Conclusion
Hope these latest accounting trends help you enhance business decisions and compliances.
Author Bio:
Anji Velagana is a CPA aspirant at Simandhar Education. He loves pursuing excellence through writing and has a passion for technology & educational content.