Summer is here, and with global warming on the rise, it is going to be brutal. All cities are drowning in sweat, and air conditioning is no longer doing the job.  Even though we are sitting at home and enjoying a TrueBlue sign up bonus, we are all looking for something that will provide us relief from the heat. Humans are obsessed with discovering new gadgets to make lives more comfortable. In this article, we are sharing some of the best gadgets out there that you need this summer.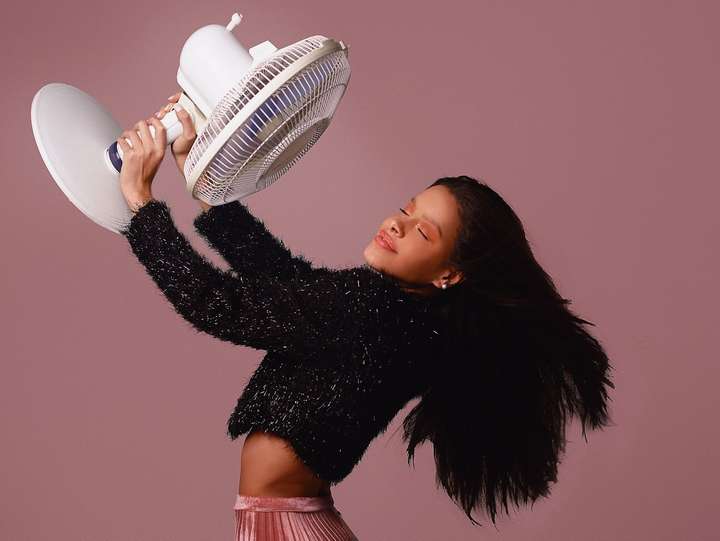 Geizeer
Geizeer integrates a big PC, which blows air onto an ice pack in order to cool the nearby area. Moreover, there is a small wooden box that includes a mesh of holes on the top and cuts in the side to allow the air out. Coming to the bottom half, it is integrated with a rechargeable battery and storage space for the ice pack. At the top, there is a fan, which is connected with one more fan.
Additionally, there is a small switch on the fan to change the speed. You can go from being inaudible speed to a more powerful but noisy one. It is touted as a personal cooler because you need to sit very close to the Geizeer for it to feel the effect. The air being driven out of four sides is slightly cooler when the ice pack is in place as opposed to when it is not. Geizeer is adequate to take the edge off on a hot summer day if you huddle around it.
Evapolar evaLight 
This gadget has been around for a while as an alternative to air conditioning. With Evapolar, you do not need to work with any pipes or special installation. It is a very small device, so don't expect a big change in the temperature. It can easily manage to lower the temperature by as much as 6-degree, which is not much but can help you stop sweating and take the edge off. It is a mini device that you have to keep near you to feel the effect. And when you are using it on a lower setting, you will not be disturbed by the noise, as it is impressively quiet.
Additionally, it is very easy to use Evapolar as well; all you have to do is fill the water tank and plug it in. There is a rotary bezel around the display, which changes the fan's speed. And, the screen shows the temperatures and depresses to change various settings like the colour of the lights. The device will work with a 2A USB power adapter. Moreover, it is also compatible with portable battery packs, making them easier to carry along. It has a water storage capacity of 750 ml which would last you for about four to five hours.
Makita Fan Jacket 
No one can imagine wearing a jacket when it is 30-degree outside. But if you still want to wear a jacket in summer, we got you covered. Makita Fan Jacket is an unusual jacket, which has an internal cooling system. It is basically a softshell jacket that comes with various pockets; the Jacket looks very normal from the front. But turn it around, and you will see a twin-fan pack enclosed into a small area at the back.
From there, you get a constant stream of air inside, keeping you cool at all times. The Jacket works on power tool batteries by Makita, which would last you for many years. It slightly inflates the Jacket and keeps you cool. However, the batter weighs a lot, and you will definitely feel a bit different. But it does an excellent job of beating the heat.
BedJet 
The concept of BedJet is quite simple; a massive blower is positioned under the bed, and you blow cool or hot air onto the person using a remote. While it is designed to work with your current bedsheets, using Cloud Sheet will give you better results in containing the airflow. Additionally, BedJet changes temperature impressively fast. You can go from hot to cool or vice versa almost instantly. You get a remote, which has an impressively sleek design and is extremely easy to use. The remote is extremely intuitive, so you will have no trouble using it.
The temperature ranges between 66 and 104 degrees Fahrenheit. And generally, sleepers would find an ideal sleeping zone. The cool air feels quite a pleasant breeze, and the warm air makes the sheet feel fresh out of the dryer. And, if you want to get a fanned feeling, you can opt for a 'dry' setting. There is a timer option, which is one of the most useful features of this gadget. You do not have to power the airflow throughout the night, you can set the timer, and it will go off automatically when you are fast asleep. 
Techniche Evaporative Cooling Vests And Jackets 
If you think evaporative cooling is limited to fans, you could not be more wrong. The concept is very effectively integrated into clothing as well. Techniche Kewlshirt has built a jacket and vest that keeps you cool in a day using just water. You need to soak the vest into the water, and there is a special fabric that works like a sponge.
The inside of the garment is completely waterproof, so you will not feel the wetness. Additionally, the air passing on the jacket causes the water to evaporate while cooling the surface of the jacket. In fact, the company sells its cooling vests to top F1 drivers. You only need good airflow to make this vest really work.
Some other gadgets that you should consider:
Dyson Hot + Cool Fan Heater
G2T Electric Scarf
USB phone fan
Techniche cool towel Pro
The chill Puck
Summers are getting hotter with every passing year, and air conditioning may not always be the convenient choice. During the time when you do not have access to AC, and you need to blow off some sweat, above are some gadgets that would really come in handy.