It gets so frustrating when you're in the middle of rushing through paperwork and the computer suddenly breaks down. You're not just losing valuable time but also missing out on deadlines. This does not only affect your mood and productivity but challenges your technical competence. But what if you're not tech-savvy and troubleshooting is not your skill? Calling your computer technician is always the best option.
We have to understand the complexity of the computer system. Understanding the jargon and having minimal knowledge of the programs or operating system can help. So, pay attention to Windows and how it works. Doing so will let us feel less frustrated when it fails us. Windows has a tendency to accumulate digital dust and grime that can crash the system, and reinstalling it may solve the problem. Make sure though you keep your files and settings.
So, how do we refresh our personal computers?
Use of Basic Method
1. Tap Settings, from the right edge of the monitor, then tap Change PC Settings. (For those using the mouse, point to the upper right-hand corner of the screen, move the pointer down, click Settings, and then click Change PC settings.
2. Click or tap Update and recovery, and then click Recovery.
3. Under Refresh your PC without affecting your files, click Get started.
4. Follow the instructions displayed on the monitor.
Use of Command Prompt
There can be several ways of using the command prompt to fix the problem regarding refreshing your pc. A command prompt is the input field in a command-line user interface for a program or an operating system.
In each command listed below, begin by opening the "Start" menu and then type "Command Prompt" into the search bar. Right-click the Command Prompt icon and choose "Run as Administrator." Once Command Prompt is displayed, try the following commands: 
First Method:
Once the Command Prompt is displayed, type:
1. SFC /scannow
2. Press Enter to run the scan. Once completed, close the Command Prompt.
3. Reboot your PC, then try the refresh process again. If it works, excellent! If it does not, then it's time to move on to the next set of commands. 
Second Method:
This can be tricky as you might input these commands incorrectly. Input every command one a time, and press enter after each.
1. cd %windir%\system32\config
2. ren system.001
3. ren software.001
4. Give your device a reboot, then attempt to refresh Windows. If it doesn't work, move to the next set of commands: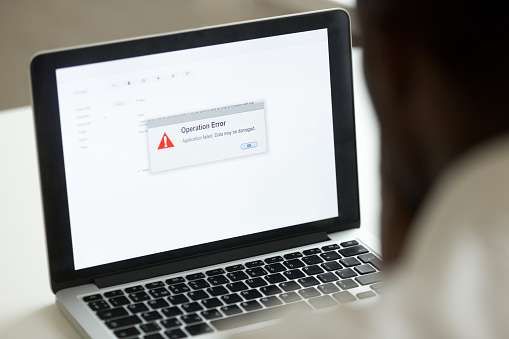 Third Method:
Same with the second method, input each command and hit enter after each.
reagentc/disable
2. reagentc/enable
3. Reboot your pc, then attempt to refresh Windows once again.
If all methods don't work, there is an ultimate guide in reinstalling windows from scratch.
It takes time and a lot of patience to strengthen your troubleshooting skills. Some people do not like to complicate things and would still opt to call a computer expert to fix the problem. But a little know-how can help one way or another especially if you are a heavy pc user.