Most people associate content marketing with blogging without giving any consideration to podcast advertising. There is rising popularity of podcast marketing, which brands have realized can be a great marketing channel. Most businesses are now using the podcast approach as one of the best ways to increase popularity, develop successful ways to monitor approaches, and increase earnings for content creators. There are four main reasons why businesses need a podcast website.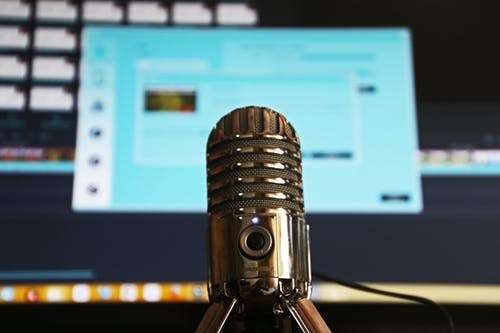 1. Monetization Opportunities
Like how it is a great thing to start a blogging business, podcasting is a great way to create a digital business. Podcasting gives you a wide range of monetization strategies ranging from subscription models to sponsorship deals and many more.
2. Establish Yourself as an Authority
A podcast website gives you the advantage of establishing yourself as an influence in your niche. That is through sharing valuable content that helps you to become a reliable source in your business.
3. Tap to New Audience
Some people do not prefer either reading blogs or watching a video, but they are very ok when listening to a podcast. They can listen to the podcast while they are driving or working in the office. The best thing about the podcast is that it helps you reach a new demographic to expand your audience. At the same time, a website will attract those who want to use search engines and social media. As a result, using both will increase your audience by broadening your catchment area.
4. Not Many People Know How to Do It Well
Maintaining both a podcast and a website is an art that many businesses have not mastered. Most of them will do very well in one but fail to handle both effectively. If you can understand how to work on both effectively, you can scale your audience by getting subscribers from both the website and the podcast. You can use podcast distributors like Spotify, iTunes, and Google social media, and any other that you can apply. One way of reaping the maximum benefits of the podcast is to keep your audience engaged. For that reason, you need to understand how to scale traffic to your podcast website.
Tips to Scale Traffic to Your Podcast Website
There are several ways you can use to scale traffic to your podcast website 2021 to grow your business. These strategies are but are not limited to the following:
Social media marketing
Build Strategic Relationships Leading to Growth
Scale Your Processes for Growth
Design Keyword Search Engine Driven Strategy
1. Social Media Marketing
Social media is one of the most invaluable tools for promoting content. For that matter, if you want to use it to drive traffic to your podcast website, you need to build a relationship with influencers. The best thing about influencers is that they can spread the news about your podcast with their networks. At the same time, you must not forget to build a relationship with your audience on social media. That requires you to learn how to cultivate your communication. That means you have to keep in constant communication and engagement with your audience to build a distinct community.
At the same time, social media is a great platform that you can use to generate leads for your podcast. You can achieve this by using any of the following:
Use your targeted landing pages to run your content and collect email addresses from all the viewers.
Use your profile to link to your podcast website in your profile
Tag the influencers you are using with the content where you mentioned them
Use interactive videos to promote your show using platforms like video conferencing or webinar, among others.
2. Build Strategic Relationships Leading to Growth
If you are to grow your business, you have to grow some meaningful relationships. You, therefore, need to treat your podcast as a business and build meaningful relations that will lead to growth. It would be best if you related to influencers and other podcasters. When you have strong relationships with people who matter, you will succeed in link building, organic social media marketing, and guest posting. All these are necessary, and they influence the growth of your podcast in different ways.
3. Scale Your Processes for Growth
It is important to ensure that everything you do is aimed at growing your podcast. All the processes that you use should be geared to the growth of your podcast. Many people think that all you need in blogging is to keep posting your content at all times. However, it is also important to ensure all your processes are geared towards growth. For you to achieve that, it is important not to handle everything alone as it can be overwhelming. You can hire someone to do the following for you:
Manage your YouTube Channels
Create social media posts to promote your podcast episodes
Deal with all your live recordings and act as a producer and edit your production
Write blog posts for your podcast
It takes time and effort to build a good podcast, and therefore, for quality production, you can have someone handle some of the work for you.
4. Design Keyword Search Engine Driven Strategy
You should ensure most of the traffic to your website podcast should come from your blog. Therefore, you need to make use of all the possible strategies both for blogging and podcasting to build and channel traffic to your website. One of the best ways to build a keyword-driven strategy you need to do the following:
1. Create podcast content that will be interesting to your audience and know the keyword they use in Google search. If you find it involving, it is better to hire an SEO expert who will know the best keyword tools for research to know the keywords to target.2. Use competitor research to help you understand what will work for you. It will also help you know what content gaps you can take advantage of and find your competitor podcast websites ranking on Google.
It is important to build your podcast content in connection with the website content. That is the only way you can grow and scale traffic to your podcast website in 2021.