Supply chains on a global scale are never a simple task for any business, regardless of scale differences.
It is not a new thing to be fully aware of the supply chain disruption. However, many businesses are still using a conservative approach when it comes to supply chain status.
For instance, some businesses still choose to manually inform their clients about the good's delivery status over the phone or by email. The problem with this conservative communication method is that the transparency of the information is yet to be achieved. But that's only one problem on the surface.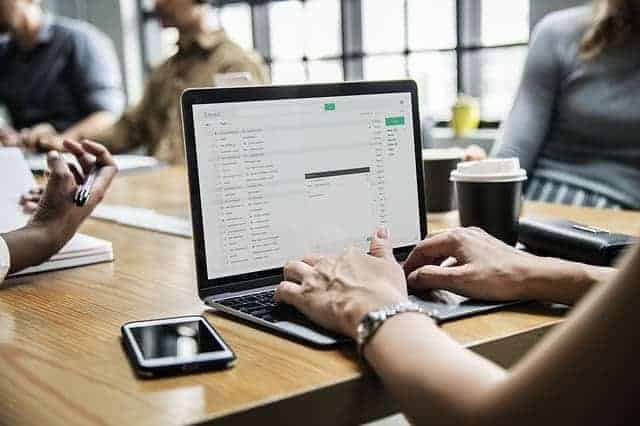 The problem could be more severe when companies are moving goods across the borders.
The shippers are going to use different transportation options. These differences alone will be nearly impossible to deliver trustworthy information, resulting in a lack of visibility and transparency across the supply chain participants. If this happens in the long run, it will also degrade the productivity levels of the providers of the goods.
The challenges of supply chain solutions have been exponential on a global scale.
For those who want to improve visibility in the supply chain, selecting the right supply chain visibility software company is important to meet your organization's needs and requirements.
It is important to conduct a meticulous screening when choosing the software provider. It is easy to see the multiple options on the market. But it will become more difficult to find the right one to fit your organization's needs within a sensible budget.
Selecting the wrong provider will negatively impact the company's workflow, which could lead to the company's downfall. That's why you can not risk this important matter to the new kids on the block. Make sure to pick a client-centric provider so that they will be dedicated to performance and successful results. These are the comprehensive tips that you can consider to help you find your best supply chain visibility software provider.
Customers' reviews
It is possible to find feedback and reviews from past clients of the particular solution provider. These will help you to give brief insights into the values that the particular software companies offer you.
Focus your search only on the top software providers with excellent customer experience. That includes everything from the software consultation to the return of the supply chain.
When you browse around the net, you will notice that there are hundreds of solution providers. But many of them have just started their business. You may skip them and focus only on the providers who have verified their track records with clients.
The long-year providers usually have more experience and expertise. It is because they have collected the endeavors for many years from the date of their establishment. They always update the technology and solutions in their fleet. One of the best examples of an ideal software company for you is Agistix.
Are Data Analysis Capable Applications for Supply Chain Visibility?
Analytics can help to enhance supply chain operations by revealing blind spots and inefficiencies. Predictive analysis is becoming an increasingly important component of supply chain business intelligence. A positive application of supply chain analytics would help businesses improve forecast accuracy, optimize transportation operations, track and monitor products, and do returns analysis. Data collection is only half the battle; the other half is understandably presenting the data. Data transparency is one way that strong supply chain visibility aids decision-making and predictive analysis. The most effective method is to utilize a platform that collects data, organizes and publishes reports, and distributes them in an easily understandable style. Keep in mind when vetting organizational development consulting firms that you're looking for a platform that will help you navigate and drive strategic change in your organization.
Because of technology's age, it is insufficient to satisfy industrial demands. For supply chain visibility software, scalability is important, and cloud apps are the preferred platform. In addition, look for companies that provide API connectivity with your present systems. Organizations commonly utilize APIs to connect data from external systems to legacy on-premise systems. This program allows you to have immediate access to data from IoT sensor devices integrated into your goods. APIs are a component of a more comprehensive data management system. These models are used in predictive analytics, for example. Supply chain collaboration is aided by features such as transparency, scalability, and simplicity of integration.
Isn't it correct that the service provider makes use of cutting-edge technology?
Technological advancements are pushing corporate growth and helping businesses to remain ahead of the competition. Companies that ignore technological investment risk falling behind. Given that suppliers of supply chain visibility software must comprehend contemporary technologies, it is critical to understand how they are used. Technology is used by the best suppliers to track, monitor, and manage their products throughout the delivery process. Transparency increases the efficiency of the supply chain movement process. It enhances supply chain management by providing more control over the flow of products and information across the supply chain. Using proper technology to reduce supply chain risks may deliver products faster, cheaper, and more precisely. The first step towards success is to select a supply chain visibility vendor who is technologically competent and innovative.
Is the vendor's data secure?
Achieving high-quality supply chain visibility is important for a company's overall supply chain security. Before anything else, you should work to protect your clients' data and mission-critical company information. Modern information technology systems and mobile data collection technologies collect data and actively offer users comprehensive information. Without a large quantity of telemetry data and software, all supply chain visibility solutions are insufficient. Early identification of supply chain success or failure in this scenario allows business professionals to affect the outcome. Security may be jeopardized if an excessive amount of data is sent. Recent cyber-attacks on logistics and transportation companies have caused financial and reputational damage. Customers value security, so choose a supply chain visibility software provider who understands this.
Is it easy to use?
It is important to use a supply chain visibility platform when picking a provider. Because your employees will be using the platform regularly, it is important to provide faultless and easy technology. Following the completion of a job, the next click should be quickly available. Information should be easily accessible. A simple software design offers more information on how orders are handled, what items are supplied, and if they have shipped or are on their way. This streamlines the response to possible supply chain interruptions, making logistics experts' jobs easier. Use an intriguing platform that promotes repeat visitors to get a competitive advantage.