Live streaming has become one of the best ways to promote content on the internet. You can earn money from it too, and some are even making it into a career like becoming a BIGO host or game streamer. But for many, live streaming is still a new concept.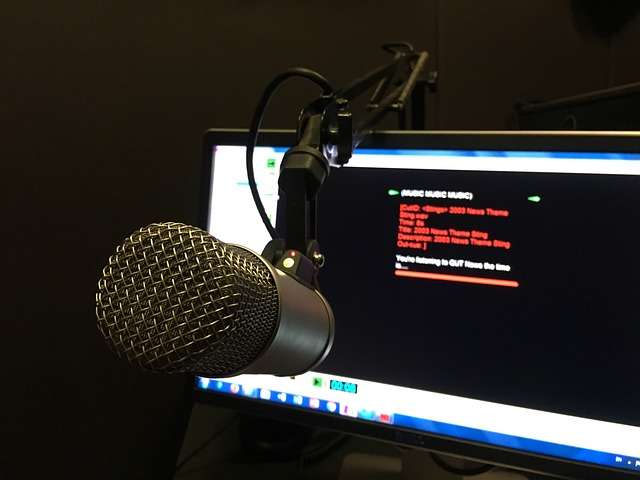 There's no shame in admitting you don't know where to start in live streaming. It can be very technical, you know.
So to help you in your live streaming career, here is a simple guide to help you become a live stream broadcaster.
What Equipment Do You Need?
Before you can begin to stream online, you will need to have the proper equipment first. Lucky for you, building a streaming setup is easy. Below is the equipment you'll need for your streaming setup.
Camera
If you are still starting in the streaming business, start with one quality camera to test out the waters. Meaning your webcam will do.
"But will any camera be enough for live streaming?" Well, as long as it can point and shoot, it's good enough. Just ensure that it can at least capture 720p at 24fps so you can have a quality stream.
Microphone
You will also need a quality microphone. Even if you have a good video, none of it will matter if your audience cannot understand you. So don't just rely on your camera's built-in microphone and invest in something more proper.
Don't have the budget? You can use your phone in the meantime until you buy a proper microphone.
Encoder
Another piece of equipment you need for live streaming is an encoder. 
An encoder takes the video and audio you like to stream and turns them into data to be sent to the internet. There are two types available – software encoder and hardware encoder.
Hardware encoders are more expensive and are used by professional streamers. Software encoders are cheaper, and even free, open-source encoders like OBS. But,  you will need a decent computer with you since it can be taxing to the CPU. If you are a game streamer, it would be best to get a separate computer dedicated to encoding solely. So your main computer can focus on gaming only.
Lighting
So now you have most of the equipment you need for live streaming. But it's essential not to skip on good lighting too. If you have a well-lit room, sunlight should be enough, and if not, a ring light should do.
Here are a few tips for good lighting:
Let natural light face you
Get rid of dark shadow using a bounce
Don't use harsh lighting like fluorescent lights
Choosing your streaming platform
With your equipment set and go, you now have time to think about what platform to choose. Below are the criteria you need to consider when choosing a streaming platform.
Video Content Management System
A video content management system is essential. That is because it simplifies the process of accessing and storing your videos, and it also lets you manage, categorize and distribute your video on one platform. So you can focus more on creating content.
Live Video Monetization
Monetization is essential for live streamers, and this is how most of them put food on their table because it allows you to generate income from features like pay-per-view and subscription.
Global Payment
Monetization can be difficult for payment options, for example, collecting different currencies for a live stream event. That is why it would be best for you to choose a streaming platform with a global payment feature so you can pass this hurdle with ease.
Go-Live Notifications
Notifications will ensure that your audience knows you live, driving up your viewers.
Branded Streaming Platform
It would be best to choose a branded streaming platform like BIGO. Streaming from a branded streaming platform helps you position your brand better as an industry leader. You also get to control other elements in your live stream that are typically not available on social media platforms like Facebook or Reddit.
Conclusion
Live streaming has become so popular that many content creators have become full-time live streamers as their occupation. That is why if you know anyone who wants to start their live streaming career, share this article with them. So they know what equipment and platform they need to choose.