The first thing to do while talking about customer service software is to understand better what we are talking about. Accordingly, we may say it is tools used for the various parts of customer service requests, which include: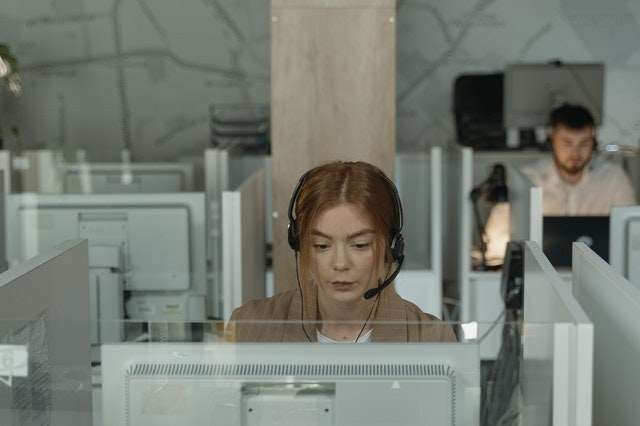 Collection of requests
Organizing requests
Responding to requests
Reporting on customer service requests
Note that such software tools also let customer service professionals manage one or more channels they use to communicate with clients. Such media might include:
Chat
Email
Messages
Self-service
Some feature-rich tools also allow for integration with external communication tools like:
Group chat
And social media
Such tools make customer support faster, more effective, and efficient when all personnel uses the same software. Although, if you would like custom solutions, agencies like acuto can help to set up and integrate them for you.
Types Of Customer Service Software
The terms "customer support software" and "customer service software" and their denoted meanings are vast. We can use these terms to refer to anything from a single free Gmail email id to an enterprise-class call center system. Therefore, it would be prudent to classify it into six basic categories as per the opinion of industry stalwarts. These six groups would be:
Customer Relationship Management
Help desk and shared inbox software systems facilitate customer interaction, while on the other hand, CRM tools help build and subsequently use customer databases and relevant information. The essential purposes of these databases are to serve account management and sales-related ends. The rise of CRM apps has dramatically facilitated the usability and accessibility of CRM tools. Usually, businesses use shared inbox tools in conjunction with a CRM.
Help Desk And Shared Inbox
Technically speaking, a shared inbox indeed is a literal email account shared by business personnel. But it would be more accurate to use the term to refer to specialized software that will additionally let teams respond to customers in any of the manners we mentioned at the outset of this article.
Service Desk
The service desk variety of software is usually used in a business's Service Management components, typically in the IT domain. The scope of such software includes handling tickets and other functions traditionally performed by help desks. But what sets service desks apart is their broader functions to cover strategic aspects as well. These include:
Service configuration
Change requests
Managing licenses
Live chat has been a staple part of customer service for a long time. But ai-driven chatbots and their myriad advantages have infused a fresh and automated lease of life to this type of customer service software. Messaging is another form of communication that has gained widespread popularity in recent years. When you use either software type, your customer communication can adopt a more conversation real-time form.
Phone Support
Telephone service can be dated back before the internet was even born. Though modern support channels don't lack feature-rich diversity, phone support continues to enjoy the previous popularity levels. Through the use of internet telephony, businesses can provide simple, fast, and effective phone support. The same technology forms the backbone of enormous enterprise level call centers too.
Knowledge Bases
Businesses can help the flow of support information from the traditional one-on-one focus to a one-to-many information sharing. A significant portion of customers prefer a self-service mechanism, and knowledge bases are perfect for this group of customers. Software that powers knowledge bases help in capturing, writing, and publishing such information.
Many customer support service software provides modules with several mentioned groups, while others offer features that combine the different categories.
Benefits Of Customer Service Software
While it is not entirely impossible to provide outstanding customer service without having the help of specialized software, once your customers start to grow, you definitely could do with one. They would help you in the following ways:
They help your business to be more responsive and consistent to customer support queries and requests.
Accumulate insights by identifying, collecting, and organizing insights from data and feedback provided by customers.
Collaborate better as a support team by adopting a seamless and coordinated approach.
Use built-in analysis features and reports created from the data collected by the software.
Help you scale your services without compromising on customer support.
A shared inbox or other types of customer service tool with limited functionality is suited for your purposes when your support team comprises only a few members. Irrespective of functionality and the scope of the features provided by such software, you are spoilt for choice. In this regard, it is helpful to keep in mind that what matters most is the customer service you provide and not the software tools you use to achieve the same.