The introduction of electric vehicles and their adoption has brought about many changes in the auto industry. With more and more manufacturers creating eco-friendly and hybrid vehicles, the demand for services that cater to these needs is increasing. Businesses are introducing new charging stations to make it easier for consumers to refuel their cars to make owning and driving an EV even more convenient.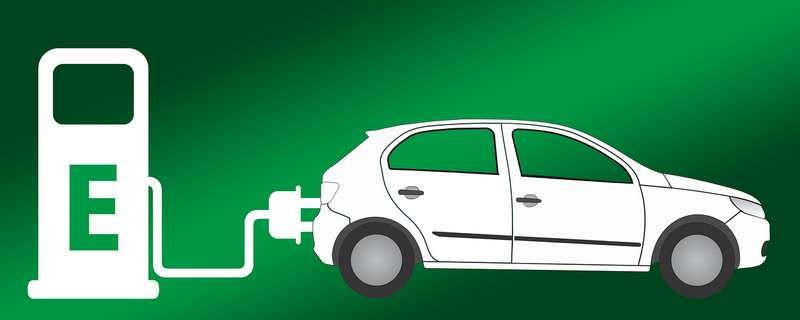 This article will guide you through all the costs associated with installing and maintaining a home EV charger.
By Charging Type
The best home EV charger 2023 is designed for use by different charging stations defined by levels. There are three typical levels of charging stations, level 1. Level 2 and Level 3. 
Level 1 charging station is the most common and slowest kind of charging. This is mainly used for regular day-to-day use and emergency backup power. Level 1 EV chargers cost approximately $300, but you can also get them free, depending on your car dealer.
Level 2 chargers work at 240V and provide a current that ranges from 3.3kW to 22kW; this charger makes recharging substantially faster than level 1 chargers. These chargers come with an AC outlet (240V) using a dedicated circuit that is only accessible by EVs. They are commonly designed for home use and can be used to charge one or two cars. They usually take one to two hours to charge your car fully. Level 2 charge station costs between $300 to $1200.
Level 3 charging stations are the fastest kind of charging and are used mainly in workplace parking lots or home garages, providing up to 50 kW of charging power. These range from 100 to 480V and supply a high current to the EV's battery. It requires extensive wiring to the EV and the wall and is more common for commercial purposes. These are commercial EV chargers that cost between $12,00 and $35000.
By Connection Type
You can connect a home EV charger to your car in two ways. These are hard wiring and plug-in type.
A Hardwired electric vehicle supply equipment charger is directly installed in your home as a fixture. A hard-wired EV charger is an excellent option when there is a need for a permanent installation. This EV charger is not portable but cheaper and can be used outdoors. Remember that hard-wired EV chargers can be more expensive for repairs or replacement.
With the Plugged-in EV charging system, you only need a 240V connector outlet installed at your home. Plugged-in EV chargers are much easier to install and remove compared to hard-wired chargers. The plugged-in charging system is portable and can be moved around. In case of damage and maintenance, you can easily unplug the EV charging system. It is cheaper to repair and maintain compared to the hard-wired EV charging station. The plugged-in charging system costs around $1,000 to $2,200 to install.
By Brand
Webasto: The Webasto charging station costs around $1,000 and $1300 when installed fully. Webasto offers various charging stations that fit different needs and vehicle models. They do not offer a lot of accessories, but they are fairly attractive compared to other companies.
ClipperCreek: The ClipperCreek charging station costs about $1,500 fully installed and offers a wide range of power outputs. They do not offer a lot of accessories, such as WFIF connections and screens, but their chargers are extremely durable. They also produce chargers that can be used on different electrical vehicle models for families with more than one EV.
Bosch EV Charger: The Bosch EV Charger costs between $1,100 to $1,600 and comes with a 1.6kW charging rate and 16A fast charge. It also offers models that work on different electrical vehicles for multiple charging needs. The Bosch EV Chargers have a bollard design for people who do not want to plug their EVs directly into the house or garage.
Tesla: The Tesla home EV charging station costs about $1,100 to $1,600 when installed fully. The Tesla charger can be installed in your house or garage, which makes them a good option if you want to charge your EV while away. Tesla offers special connectors and adaptors so your EV can be charged at different stations.
Siemens: The Siemens charging station costs around $1,200 to $1,400. This EV charger offers different models with different charging rates. They are beginner friendly and have a simple plug-in system that makes them easy to install. The Siemens charging systems are relatively easy to use because of their intuitive setup.
JuiceBox: The JuiceBox EV charging station costs about $1,200 to $1,400 when installed fully. The JuiceBox charging system is the only charging system that is compatible with Tesla and other electric vehicle models. They have accessories such as a WIFI connection and a screen for easier operation. They are reliable and durable charging systems offering a lock option for outdoor charging. These models are more expensive than other models.
EV-Top: The EV-Top charging station costs around $800 – $1000 when installed fully. This charging station has a variety of accessories and power outputs that allow owners to make their charging experience comfortable. The owner can add more accessories to the system for increased convenience. The EV-Top brand offers various charging system designs, such as portable charging stations and hard-wired charging systems.
Conclusion
As you can see, there are numerous home EV charging system options. The price of a charger comes down to the quality of the charger and its accessories. The more you spend on a charger and its accessories, the more reliable and durable it will be. It is wise to have your chargers inspected from time to time so that you may avoid replacing them in case of damages or issues.