Imagine you have just laid eyes on the perfect new plot of land to build on, and you are ready to take the next step in pursuing your business plan; you want to make sure that everything is in order before signing on the dotted line. This process has many steps and factors which will pop up that can be surprising or confusing, but you can act in advance and cover all your bases.
Land surveying is an important step in understanding your current or potential business location and what it will involve moving, restructuring, building, or renovating any given area. Especially when considering larger areas that can have diversity in the terrain, a surveying team can help you see exactly what needs to be done and where your business property lines lie.
There may be legalities involved when purchasing your property that cannot be identified and handled without ensuring a complete and professional survey of your land. Land surveyors can give you clear and concise information regarding the land in question depending on area zoning, property lines, location, access, and myriad other considerations.
Purchasing New Land
When purchasing new land, it can be crucial to have a land survey done. Not only will this confirm property lines and boundaries, but it will also give you an in-depth and detailed map to help you plan out future buildings and see if the land will meet your space and construction specifications.
Imagine not surveying a parcel of land, and afterwards, you realize the property lines are not exactly as you believed. Not only can this be frustrating, but it can lead to increased costs or can inhibit construction that had been planned. This can also leave you responsible for a specific area that you did not realize was your liability, leading to serious issues, both financially and legally.
The only way to truly ensure you understand the location for real estate purchase purposes is to have a professional surveyor team report on the land in question. Depending upon the specialization of your business, you can find surveyors who specialize in your industry. When purchasing land for vineyards in California, https://www.rcmaps.com offers specialized services to ensure your future vineyard is exactly as you plan. No matter your business plans, without a proper survey of potential locations, you cannot be sure that any given area will meet your needs.
Professional Surveyors Will Set you up for Success
The last thing you need when planning any real estate purchase or renovations for your business is ensuring that you are fully informed of any potential issues or even hazards you may encounter when completing your projects. One way to avoid these unexpected delays and expenses can make or break your business. Ensuring an appropriate understanding of your location helps with many aspects of business planning, and there is nothing more important than starting from a well-informed position.
Surveyors Reports will be Used for Many Reasons
While you may think having a survey done on your land is not necessary, and you trust the supposed property lines, that may not be enough for court matters or those involving insurance companies.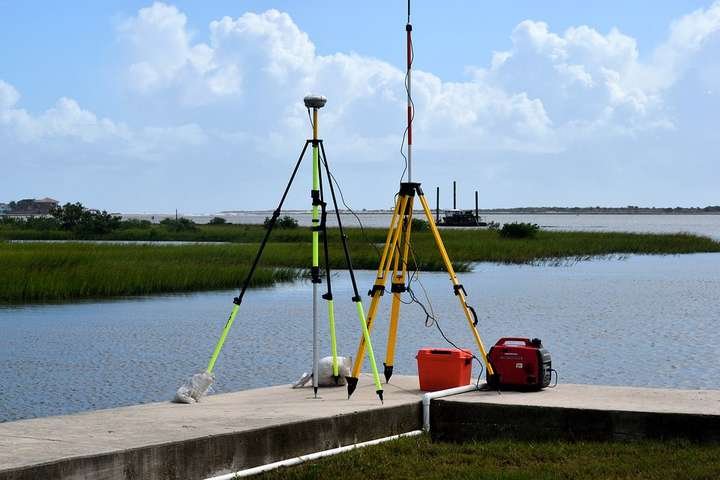 If you don't have the proper location information for your property, you may find yourself unable to provide the appropriate documents for mortgage purposes or for matters regarding insuring your property and business. These issues can delay progress in your business plans, ending up being costly, both with money and time.
Not having the appropriate information to provide to your bank for a mortgage can actually cost you the funding, which can cause your entire approval and business plan to spiral out of control. It is important to take all the steps you can to protect your business and your prospects.
No matter what your business plans are, ensuring that you have the services of a professional surveyor is of the utmost importance. Documentation and understanding are paramount when planning out your commercial real estate purchase or setting your renovation plans in place. A professional survey of the property can give your business the head start it needs allowing for flawless transactions that won't drain away from your time or money.
A survey will be required for any construction, clarifying land boundaries, updating location and utility information, as well as a way of tracking improvements or neighbourhood information. With multiple land survey and mapping services, your business plans can move forward, secure in the knowledge that you know what you're dealing with and what possible obstacles could be encountered. 
Location issues can be frustrating and can interfere with even the best-laid plans. A professional survey to clarify and document all details of any given parcel of land should be on any list when planning any construction or commercial land purchases.