The importance of unique content for the web has seen a huge rise since the trend of eCommerce. The content holds a key role in making the business on the web. There are various businesses struggling to make their position because of a lack of content. Some of them also try to utilize the content from other sources for their use. This is a really negative approach and would eventually harm the business or even kill it.
Google has developed its own advanced algorithms to identify plagiarized content. These tools not only identify the written content but also the visual or graphic content. According to recent stats, there are over 1.8 billion images uploaded to the internet on a daily basis. This reflects the importance of images on the internet. There is also a number of businesses or agencies involved in image plagiarism. The simply take photos from Google and modify the images according to their needs and then re-upload it as their own property.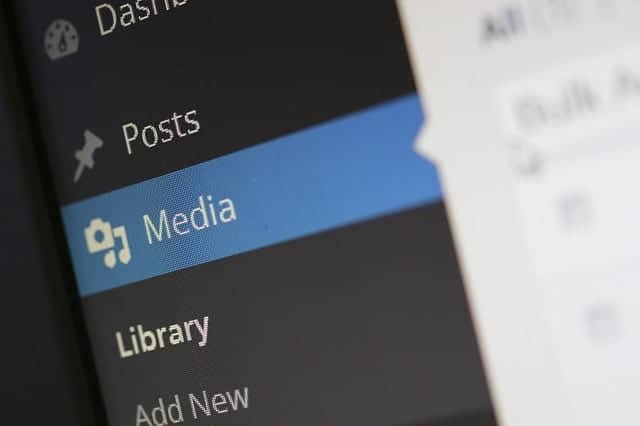 However, Google has a strict policy against plagiarism, whether it is written content plagiarism and image plagiarism. According to Google, it is a punishable offense. This is why Google penalizes the websites, uploading plagiarized content using various methods.
In addition to monetary fines, the image, or any other type of plagiarism could lead to a negative ranking of websites. Here is how the image and other types of plagiarism affect page or website ranking on Google:
Affecting the rank
Google would always value the original content and somehow notice the plagiarized content. Google's Panda algorithm, which is in service since 2011 and has received more than 13 updates since then. It focuses on valuing the quality and original content and penalizing the plagiarized content.
If you re-publish existing content, then Panda would take actions to identify the plagiarists, lower the rank of their webpages, and in severe consequences blocking the website and remove it from indexing.
This could be really harmful to websites. Therefore, it should be emphasized to create quality and original content instead of paraphrasing or modifying the stolen content to benefit your website. The plagiarized content, when identified, would be a reason for the low ranking of your website and, eventually low number of visits.
If someone is involved in plagiarism. They are actually harming the ranking in addition to the reputation of the website, which could be a killer for the business.
Preventing Image Plagiarism
There could be multiple tools to prevent image plagiarism. Some of the significant ones are discussed in details below:
Google Images
Google images could be mean to know if someone is using your images as their own property and getting visits because of the content. You can simply go to Google images, which is a search engine for images and holds a massive database of billions of photos uploaded on a daily basis.
You can simply add the keywords for the search purpose or simply upload a photo to search by image. It would bring the results in the form of relevant data, which might include some of the stolen images from your websites. If it includes some images stolen from your page, immediately report the images as stolen, and then Google will handle the rest of the procedure.
Google images can be a handy tool for those website owners who are facing problems due to stolen content from their websites. It would easily let you know who is stealing your visual content to promote their own businesses.
Prepostseo Reverse Image Search
Another effective tool to identify stolen visual content is the Prepostseo reverse image search tool, which is available on the Prepostseo website. You can simply access the website and then click on the reverse image search to land on the page of this effective tool.
You just have to upload an image from the gallery of your device or simply paste the URL of the desired image for reverse photo lookup on this tool. It would immediately start searching for relevant data on the web and bring results in just a matter of seconds.
You can use this tool to identify the web pages involved in stealing the content from your website for their own benefit. This tool doesn't only inspect Google but also other leading search engines like Yandex and Bing to leave no space in reverse image search.
Other Tools
There are some other tools that could be used for search by image purposes to recognize the plagiarists who are involved in image plagiarism to hold offenders accountable for their bad practices on the web.
Benefits of uploading original and Fresh content
Here are some benefits of uploading the original content, especially the images:
Frequent Indexing
If you upload unique and fresh content on your website frequently, you will witness frequent indexing of your website, and who knows if Google web crawlers make the ranking of your website higher because of fresh and unique content.
Google Appreciates Frequent Updates
Google admires the sites with frequent updates and rewards them with higher rankings. This should be taken as a sign to upload more content and updates as often as possible. It doesn't mean that you have to make postings and modifications after every hour of day unnecessarily. It means you should update your site one time a day or at least 3 times a week.
By doing this, you are laying the foundation of the higher ranking of your website. Googlebot, while crawling the web, considers new or freshly updated content for indexing of fresh content of Google. If your updates are valuable and informative, then Google would surely reward your website with a higher ranking.
More Content, More Keywords
Uploading a frequent amount of content on your website would enable you to embed more keywords and optimize your site better. This frequent addition of unique content would allow you to optimize the site for a number of keywords, thus making your site appear in search results for various search queries.
Final Words
The importance of unique content for a website is inevitable. Those who try to use content from other sources to benefit their website feel severe consequences eventually. These consequences include penalties, lower-ranking, and ultimately no indexing of the website on Google. We would recommend you to follow the creative approach for the content of your website to avoid such consequences.
---
Author Bio
Magie Markel writes SEO articles and his articles have appeared in a number of sites, including Prepostseo.com, EzineArticles.com, Softo.org, ArticlesBase.com, HubPages.com, and TRCB.com. His articles focus on balancing information with SEO needs–but never at the expense of providing an entertaining read