Facilisgroup provides management consulting and technology services tailored to achieving business growth for promotional product distributors.
Their proprietary software platform, Syncore, offers a fully integrated infrastructure for web-based business automation including results-driven sales processes, marketing programs, buying leverage opportunities, and graphic services.
Technology
Since 2003, Facilisgroup's proprietary software solution has provided tools, transparency, and business expansion opportunities to its 185 distributor partners through Facilisgroup @ease platform technology. This product is now named Syncore to reflect its innovative spirit and capabilities.
The company will continue to offer best practice programs, cutting-edge technology solutions, and management consulting services that promote strategic growth and profitability for its partners.
It provides the only fully integrated infrastructure in the industry for web-based business automation, results-driven sales processes, high-impact marketing programs, purchasing leverage, and graphic services.
Facilisgroup provides software solutions that are used by most of the industry's top distributors and generates revenue through subscription fees for its platform, fee-based supply chain services, and community events.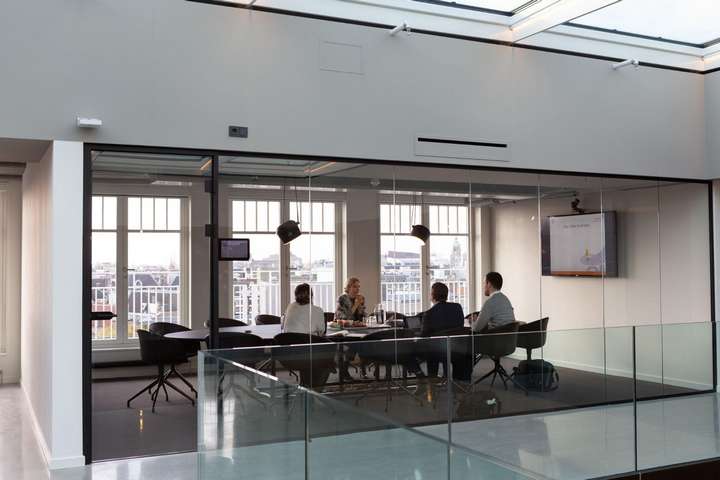 Consulting
Facilisgroup provides management consulting and technology services designed to promote business expansion for promotional product distributors.
Their comprehensive solution features web-based business automation with software services designed to streamline processes and increase productivity; results-driven sales programs with high-impact marketing programs; purchasing leverage opportunities; as well as graphic services.
This company provides its distributor partners with proprietary tools designed to expand sales, reduce costs and increase margins – such as best practice programs and leading-edge software systems. They also offer promotional product software designed to give companies an edge with their designs. With its Signature Collection of products and Facilis Software System Syncore, Facilsgroup gives its partners an integrated approach to strategic business growth and profitability.
Supply Chain
Facilisgroup, a premier software-as-a-service company, and collaborative community in the promotional products industry, announced 15 new distributor partner additions during the first half of this year.
Software as a Service (SaaS) is an innovative software distribution model in which business applications are hosted on cloud service provider servers and made accessible over the internet, accessible from any internet-enabled device including laptops, mobile phones, and thin clients.
Users of SaaS can enjoy reduced upfront costs, improved scalability, and greater flexibility compared to traditional models of software distribution.
SaaS (Software as a Service) market encompasses an expansive variety of applications and vendors ranging from single-product vendors to multinational IT businesses, offering products designed to improve business productivity, collaboration, and communication primarily targeted toward business customers. You can visit this site for more information.
Most SaaS offerings consist of software tools specifically developed to promote productivity improvements such as customer relationship management (CRM), project management (PM), human resource management (HRM), accounting/finance/IT service desk management (ITSM), etc.
The benefits of SaaS applications for businesses include being accessible remotely from any internet-enabled location, while their subscription-based pricing model makes for better budgeting and cost control. In addition, many SaaS applications provide an efficient method for installing updates and patches while adding new features.
SaaS applications' main disadvantage is their reliance on third-party service providers to maintain platform availability, security, and performance. If a business chooses to change vendors, the process of transferring files may become time-consuming and complex; SaaS apps also require reliable internet connections in order to function.
Facilisgroup provides added value through supply chain services such as procurement, logistics, warehouse management, and e-commerce solutions delivered at an affordable subscription fee.
Currently, the Facilisgroup business has undergone a transformation with the launch of Commercio as an all-in-one e-commerce solution which significantly expands their addressable market.
The company provides an extensive array of value-add services, such as consulting, analytics and data management, professional development programs, employee engagement programs, creative design, project management support, and marketing support. You can click the link: https://www.hsph.harvard.edu/employee-engagement to learn more about the importance of employee engagement.
Their revenue model comprises subscription fees to their platform as well as fees associated with supply chain management and community events fees; as a result, they're well positioned to take advantage of the ongoing recovery in the promotional products sector with expected organic revenue growth for the upcoming calendar year.
Community
Facilisgroup recently hosted its Partner Summit and Supplier Showcase in Nashville to renew friendships, forge new ones and leave the city stronger than before.
The Summit featured sessions focused on distributor professional development, product education, and using Facilisgroup technology to drive sales. Furthermore, attendees had an opportunity to experience industry products first-hand; for instance, a Rock the Block fashion show showcased apparel and accessories from 62 Facilisgroup Preferred suppliers while HPG Brands featured kitchen products with live cooking demonstrations.
As is typical for Facilisgroup events, the Partner Summit provided plenty of fun activities. A block party was hosted at the hotel's 1,500-acre property featuring an ice cream truck, branded games, and caricature artists.
Furthermore, as part of an effort to leave communities better than they found them, the Summit raised $12,320 which will be divided equally between two organizations dedicated to youth – making this Facilisgroup event one to remember!