A pharmaceutical cleanroom refers to a controlled and clean environment with a deficient number of dust particles, chemical vapors, aerosol particles, and airborne microbes.
A pharmaceutical cleanroom's environment is defined by the level of contaminations or the number of harmful particles per cubic meter.
For example, the lowest standards correspond to ISO 9 cleanroom, containing about 35,000,000 particles per cubic meter.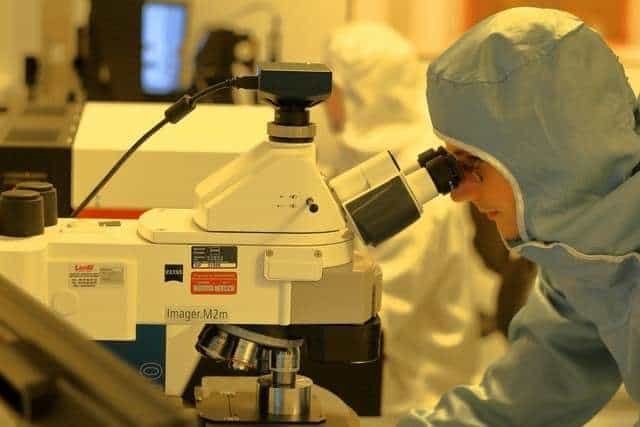 Practical application of cleanrooms
Cleanrooms are used in every industry where small particles and adverse bad effects on the manufacturing process. They are used extensively in life science facilities, military, and biotech industries.
The key component in a pharmaceutical cleanroom is a HEPA (high-efficiency particulate air) filter that traps all the larger particles of 0.3 microns.
Cleanroom classifications for life science facilities
Cleanroom classifications define how clean the air is. The federal standard 209 of the USA classifies the cleanrooms from A to D. They are cauterized by the number of particles larger or bigger than 0.5 micrometers in one cubic foot of air.
While the new federal standard TC 209 is introduced by the international standards organization, a recent version 209E of the previous standard is recognized and used to classify how clean the air is in the cleanroom.
However, the common yet incorrect correlation and designation between the two cleanliness classifications have confused many industries.
Space classification of the cleanrooms
FS 209
The specification of airborne particulate concentration began with standard 209 by classifying the space. FS 209 standard is still used to constitute classifications by the FDA and the US pharmacopeia.
These two classification systems have different regulatory requirements on which their principles are based correctly.
Let's move forward to the common ISO standards for cleanroom classification.
ISO 14644-1:2015
The new standard ISO 2015 replaces ISO standard 1999, but it serves the same purpose; to measure the cleanliness of the room for streamlined operations in the life science facilities.
There's no limit for class particle count at ISO 5 under less than 5 micrometers because the large particles are present in low concentrations.
The macroparticles must be set in the environment to communicate the certainty of particles less than 0.5 micrometers. However, the monitoring of the particles must be done in low concentrations.
The decimal adjustment must be made for class 0.5 increments in ISO 4, ISO 4.5, and ISO 5
Industry standards of cleanroom classifications
Here are the differences between ISO standards for pharmaceutical cleanrooms:
ISO class 3
Cleanrooms with ISO 3 classification have no more than 1000 particles under 0.1 micrometers in diameter. The measurement of the particles is in correspondence to per cubic meter of air.
ISO class 3 doesn't allow particles larger than 1 micrometer or 8 particles less than or equal to 1 micrometer in size.
ISO class 4
ISO class 4 is more flexible because it allows up to 10,000 of the smallest particles present per cubic meter of air. It allows a maximum of 83 particles that are equal to 1 micrometer in size.
ISO class 5
It allows up to 832 particles less than 1 micrometer in size and 29 particles less than 5 micrometers.
Class 5 cleanrooms are used for filling applications and aseptic preparation.
ISO class 6
Class 6 cleanrooms allow a maximum of 293 particles that are under 5 micrometers in size.
ISO class 7
Grade c classified cleanrooms can have up to 3 500,000 particles smaller than 0.5 micrometers in size.
ISO class 8
ISO class 8 cleanrooms are slightly cleaner than our rooms. ISO 8 classification is associated with grade D and can have up to 293,000 particles smaller than 5 micrometers.
Conclusion
There you have it, the basic understanding of ISO 3, 4, 5, 7, and 8 as per ISO standard 1644-1:2015. ISO standards are followed throughout the world to alleviate contamination in critical manufacturing processes.