In case you accidentally erase, format, or lose data on your computer, removable device, or laptop, EaseUS Data Recovery Wizard will help you recover all the lost data. The software is highly compatible and provides you a solution almost instantly. The software could recover various files ranging from images, videos, emails, audio files, and much more. The software is free, user-friendly, and secure for easy data recovery.
The process to recover your lost data via Ease US Data Recovery is broken down into three basic steps; installation and launch the software, performing scan on your device, and recovering the lost data.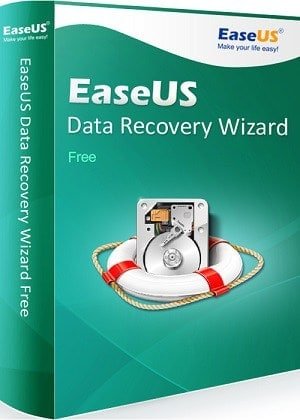 There are various instances where a person may loose their data, such as a damaged hard drive, virus attack, formatting a drive, OS error or crash, or partition loss. EaseUS Data Recovery is a software that caters to all your problems and provides an efficient and quick solution to the problem.
Some of the prominent features of the software are as follows:
Two different modes of scanning; deep and quick scan.
The process is rapid and efficient, ensuring you recover all your lost data.
Various kinds of file types and diversified loss situations can be tackled through it.
From compressed files to other formats of files, any lost data can be recovered.
A wide variety of consoles on which the software can be utilized; computers, laptops, digital devices, hard disks, servers, and many more.
For easier file recovery, the wizard makes disk images.
Option to filter out your search to look for the data type you are mainly interested in only.
Offers free lifetime upgrades and technical support.
Recovering Data from Memory Card
In modern days, memory card has become an increasingly popular tool to carry all your important files and keep them for safe-keeping. The data storage device is increasingly prevalent among different digital gadgets, including cameras, mobile phones and laptops. Hence there is an extensive need for a software that recovers data in case of loss for any particular reason.
EaseUS Data Recovery software supports a variety of memory cards ranging from SD cards to compact flash cards. The software isn't just compatible with the different card types but will access memory cards from any brand hence increasing your options tremendously. The software also provides a productive solution for hard disk recovery and would recover any types of files you've lost from your hard drive. People tend to panic once they lose their data off the hard drive thinking it to be unrecoverable. Thankfully EaseUS Data Recovery is a reliable, accessible, and efficient solution to the underlined problem.
By simply following the basic installation process, you could quickly launch your software. EaseUS Data Recovery is a compatible software, straightforward to use, and mighty in recovering all the lost data from your device. Therefore in case you lose any data accidentally, don't lose hope, as there is a solution that will solve your problem within minimum period.