What is cloud migration? If you are in business and deal with massive data, you have probably come across cloud storage or migration. While the whole migration process can be overwhelming for starters, it has more benefits than what you are using now to store your data. It provides stability, more security, and it's less costly than the previous data centers. Most businesses have switched to cloud migration and are enjoying unlimited benefits.
This article will detail what data storage is and how well it can benefit your business. Let's jump straight in.
What is Cloud Migration?
Most people are now seeking cloud services. Most of the apps and websites you depend on are now in the Cloud. These include Google Drive, Zoom, Sharepoint, Gmail, and the likes. This service involves transferring all your data and computer services from physical computers and drives to the clouds. Clouds are internet-based storage areas managed by various service providers, including the Google Cloud Platform, Amazon Web Services, and much more. With all your data and services in Cloud, you can manage your operations and data remotely. You get to enjoy secure, convenient, and less costly services than you did before with physical storage.
Is Cloud Migration Complicated?
Cloud migration complexity depends on many things. When you decide to move your data and applications to cloud storage, you have to choose the best service provider to facilitate this process. Every process is unique, and the overall function depends on the service provider. Some will do everything for you, while others will set the systems as you input your data. What gets migrated? The blog The Ultimate Guide to Cloud Migration explains that depending on your business structure. Cloud migration can accommodate mobile and web applications, CRM support systems, edge servers, Internet of Things, company software, and other databases. Others include SD-WAN and Network administration tools. You can also have remote desktops in the Cloud.
Benefits of Cloud Migration to Your Business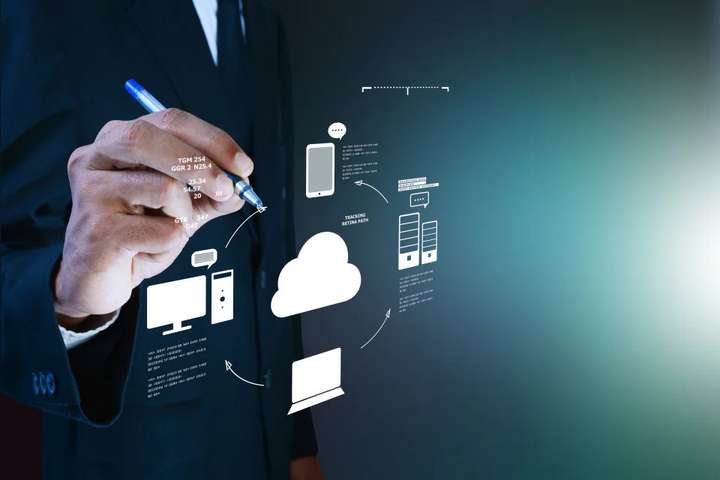 There are several benefits your company will get after it migrates its services to Cloud. Here are the main benefits.
Improved Security
Most businesses have complained of cyber-attacks, loss of data, and viruses in the databases. At times, the data storage devices, including computers, laptops, hard drives, and servers, get destroyed or stolen, making businesses lose their essential data. You will never experience this with cloud storage. Cloud Migration enables businesses to store their data in a more secure environment, where there is no breach of data. Most of the cloud service providers have developed their platforms putting data security as their priority. They also have certifications and other procedures which ensure everything stays secure.
It Enables Scalability
Most previous data and application storage methods could not allow a business's growth or required significant changes to adopt the new phase.
Cloud migration allows scalability without causing many inconveniences to your business. You can scale up or down your business storage and its processes by merely pressing a button, thus avoiding the many costs of expanding your company. Companies can now adapt to new ways of doing business without needing to buy new equipment or creating more workspace for the additional staff.
It's Less Costly
Migrating to Cloud makes your business avoid some IT and operational costs. With this migration, you only pay for the services and space you use from your service provider. You don't have to incur costs maintaining data centers, buying new computers and servers, or hiring new employees to cater to your business's growth. You will end up saving operation costs while pumping the same to other essential areas of your business.
It Provides Integration
With cloud migration, your business can connect its systems, thus improving the efficiency of its processes. Before then, businesses used to hire more staff to update or make their data centers work effectively. The whole process became costly, time-consuming, and at times, inefficient. With cloud migration, everything gets done flawlessly. Company data gets backed up automatically, and processes go on even when working in different areas. 
Provides Easy Access
Most companies will lose their data when computers or servers get damaged, stolen, or faced with natural disasters. With cloud migration, you will access your data anytime and anywhere, even when the input devices are destroyed. You only need to have stable internet and login credentials to access the data. With this coronavirus pandemic, your employees can work at home while providing real-time updates and you checking the results.
The benefits of cloud migration are numerous than the cost and the process required to upgrade the systems. You only need to get a reputable service provider and get the services done according to your business needs and budget. Most companies that recently migrated are enjoying these services and could have wished it happened earlier.