Betting on sport is, for many people, an enjoyable way to augment the experience of watching a game or tournament. If you can picture the euphoria of your side winning a major trophy, imagine that feeling multiplied by the experience of winning something yourself. However, for many people, sports betting isn't something they do to accompany an experience of the sport itself, but something from which they fully intend to make bank.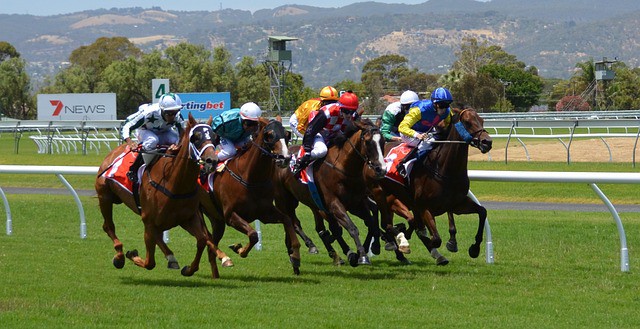 The nature of sport is, of course, that there is an element of chance in everything, and that nothing is a sure thing until it is done. And while that is true, there are sports bettors out there who are more successful than others. If you've considered becoming one of those people who register with casino online stranieri to take the fullest advantage of betting offers, then it would be a smart move to know how best to improve your outlook – and the following are a few tips that help to reduce the part that luck plays.
Don't be sentimental
It's always tempting to bet on your own team in a sporting contest; to do otherwise feels like disloyalty. But the fact of the matter is that it's best to avoid betting on games your team is playing because these are where your judgment is most likely to be strained. You're biased, and so you should be – but it means some games should be off-limits unless you're going to make a small token bet you don't mind losing.
Harness your esoteric knowledge
Betting on the NFL feels comfortable to a lot of people, because they've watched games week-in, week-out for years, and they know these players and teams up and down. Of course, the bookmakers also know them pretty well, because they've been setting odds for years and also because they've taken a lot of bets from people who are also familiar with them. To make a long story short, value is a rare thing in an NFL bet because of familiarity. Of course, if you know a bit about Icelandic soccer, you'll be well-placed to see when the odds are in your favor – which they will be more often because it's a less active market.
Ignore parlay/accumulator bets
Many sports fans enjoy accumulator or parlay bets because they could turn a small outlay into a big win and because we like to think we can predict the outcome of most matchups accurately. However, if you truly believe your predictive powers are that good, try predicting every game in one week's worth of fixtures in one league. Chances are, you'll get at least one wrong because… well, these things happen. And there's a greater chance of them happening, the more matches you're betting on. So keep it simple and look for real value.
Frequent smaller sites
When you bet, you are in competition with the bookmaker. It's obviously a bit more nuanced than that, but the bottom line is that either you win, or they do. When a betting site has been running for a long time and has a huge operation, it's because they've been winning for a long time. They're unlikely to offer odds that are better than market value for very long. So if you want the best value, it's a good idea to diversify and go with some of the smaller sites, too. They'll give you more generous odds more often, and will most likely have some bonus offers worth checking out, too.