Getting the design of your business website just right could make all the difference in whether or not it's as effective as you had hoped.  If you really want to make a name for your business in the digital realm, you'll have to learn to design a useful and engaging website.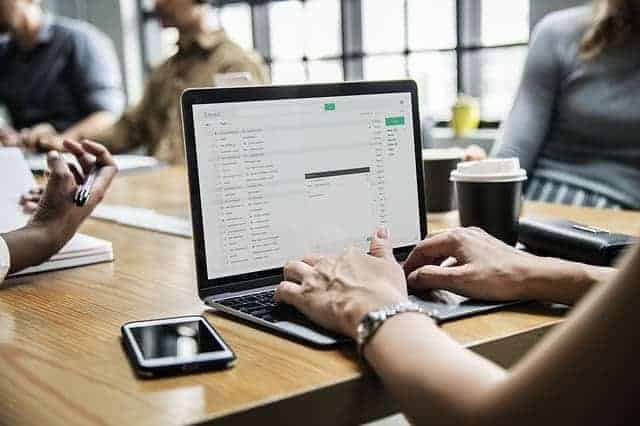 Your website might be up and functioning, but getting the results you hope to see could be a whole different story. Shore up your design layout with a few helpful tips, and check out this quick rundown of some of the most important elements of a successful business website.
Communication is vital 
A great business website sets the operation up for success by granting a long list of opportunities for users to communicate.  Building a site that features several different elements of communication will help facilitate new connections between your target consumers and your business.  
Start with your "Contact" page, but branch out from there. Create simple displays like a phone number or contact form in other areas of your website for the best results. Give users the chance to communicate wherever they are within your site map.
Design for mobile users
If you want to serve your audience, you'll need to cater to mobile users. You'll find more mobile users online at any given time than any other type of device, making mobile optimization a prime objective for success online.
A website that is built to function with ease on today's most popular smartphone will have less trouble maintaining the engagement of web users.  A site that isn't mobile-optimized will have trouble loading and adapting to the needs of mobile users.  
Make navigation simple
Making your website more engaging will keep users on your site longer. The longer people spend on your pages, the more likely your business is to make more conversions. Simple navigation is a key player in designing for engagement.
A stationary navigation bar is familiar and straightforward for users.  Take a peek at this industrial pump works site.  The navigation bar included in the design is perfect for simplicity and added engagement.  
Add social media icons
Adding social media sharing icons can also be useful for your website design. When users can share the interesting things they find, they will. Simple sharing buttons are another familiar and clickable way of getting the people who visit your pages to engage.
Integrate the concepts of SEO
Finally, dig into the various concepts of search engine optimization.  Learning what it takes to champion the SERPs (search engine results pages), will place your website in front of more eyes, more often.  The added visibility will help your business reach more people online.