A modern home is a combination of comfort and safety. Everyone wants to surround themselves with comfort and tries to use the best building materials, and Milton Group offers a large selection of these materials from the world's leading manufacturers.
We offer the most convenient conditions to our clients:
Direct deliveries from well-known manufacturers without intermediaries and extra charges
Discounts for buyers from bulk purchases
Sales from 20 m² (value varies depending on the product)
Quick assessment and calculation of the price through a special program
Delivery to all cities and construction projects of the Siberian region and the Far East.
Advantages of Milton Group:
Ability to carry out independent installation works, even during some renovations at your home. Milton Group guarantees the ability to quickly install panels, fixtures, decorative elements without the help of professional builders.
A huge range of colors for any type of room – especially for offices. Different thickness of mounting plates, budgeted cost of additional parts will give freedom of choice during repairs.
Building materials from Milton Group comply with fire safety standards and meet the requirements of sanitary services.
At any stage of the work, we guarantee fast installation, simple maintenance and reliability after completion of construction.
All unnecessary elements will be securely hidden. Wires, fasteners and adapters are built into the surface without ruining the aesthetics.
Repair works at the desired point without disassembling adjacent elements and panels.
Special offer – Milton Group ceilings
The right ceiling and lighting will create a unique atmosphere and Milton Group knows which materials suit well. Whether it's an office or a private house, the ceiling has a great influence on interior design. We offer the 5 most popular types of ceilings:
Armstrong
Slatted
Cassette
Grilyato
Slatted cube-shaped
Don't try to save on materials
The most common problem with any repair work is the desire to save money and order cheap building materials, but we at Milton Group know how such savings can result in:
6 months after the repair, the ceiling will begin to sag, the owner will be forced to remount the panels.
After an inspection fire control services forbid the use of the premises, it is necessary to purchase safe materials and make repairs again.
Low quality construction products are made from toxic materials. In the future, people in the room will have health problems.
Surface fade from sunlight and loss of color from moisture.
Curvature of joints, loss of tightness after a short time.
Therefore, when ordering building materials, Milton Group advises relying on quality and durability. And we guarantee a pleasant price for any volume of purchase.
How to choose building materials
Possibility of repair
This parameter will be the main one when carrying out work of any complexity. The faster the builder can get access to the problem area, the faster repairs will be made, and costs are low. And while moving to another house, quick disassembly allows you to take with you all the necessary interior elements or materials agreed with the owner of the building.
Eco-friendly composition
Avoid buying toxic building materials. Most often these are cheap goods from unknown manufacturers. They will cause allergies, affect hygiene and, when exposed to temperatures, cause health problems up to chronic diseases. For this reason, many offices and government agencies use decorative suspended ceilings made from environmentally friendly materials. Milton Group offers only such products – proven and environmentally friendly. Only certified materials that have passed all tests and are suitable for use on the territory of any country go on sale.
Moisture and temperature resistance
Our building materials will remain in their original condition for many years as if they were installed yesterday. All decorative elements and materials in our Milton Group store are highly resistant to heat and moisture, perfect for installation in the bathroom and toilet rooms, in the kitchen.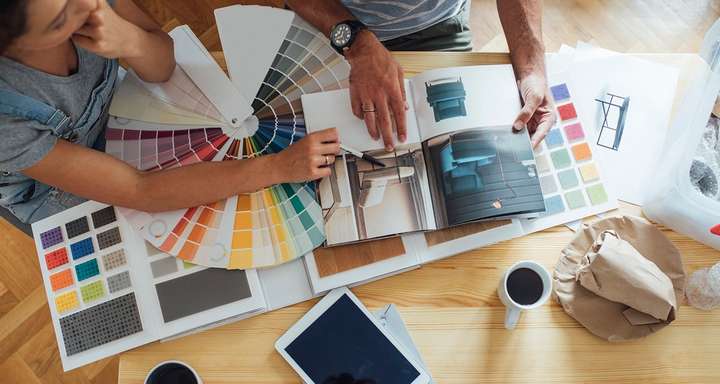 Order and delivery
To buy building materials from Milton Group, call +7 (383) 383-05-96 or request a free call. We will do an initial quick cost estimate and advise how to choose the best option for you. Milton Group also controls the safety of packaging materials during shipment.
More information here: https://thecoach.top/