Blue Prism is a software development company in Robotic Process Automation (RPA) field. It supplies the software robots to automate the clerical back office and make to work as a human. Initially, Robotic Process Automation was invented by Blue Prism to improve the accuracy by developing "Digital Workforce." The tools in Blue Prism offers flow charts and drop features for the business processes.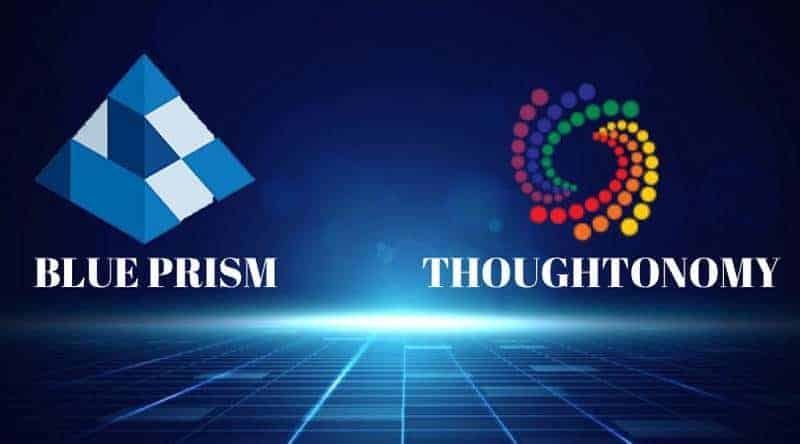 Blue Prism Features
Scalable, and Secured for software robots.
Load balancing, auditing, and encryption. It can also manage robots centrally.
Blue Prism configure the dashboards and direct the information to external monitoring systems and analytics.
It saves the screen capturing and resolve the resource processing issues.
While using the Blue Prism tool, there is no need for any code to write.
Blue Prism can complete the automation solutions both in queue management and work distribution.
It comes with different types of applications and spying modes.
The latest version (Blue Prism 6) provides support for cloud computing services like Google Cloud, Amazon Web Services and Microsoft Azure.
By using Blue Prism tools, we can automate XML, Excel, PDF, CSV, images etc.
Blue Prism automates the software like Mainframe, Web-based, Java, and Windows Applications.
Components of Blue Prism
Blue Prism is a set of tools and libraries for Robotic Process Automation (RPA). There are two main parts of every software robot:
Process Studio
Object Studio
Process Studio
Process Studio is very similar to that of a traditional flowchart in which the actual process takes place. It allows control loops, business logic, sequence objects, variables and visible business flow tests. Every page has its tab as a flowchart. This process implements the robot's logic and acts like human behaviour. Process Studio is very much similar to personal interactions which invoke actions with many application steps.
Process Studio is similar to Object Studio.
Each page contains lots of information.
It always begins with the main page.
Process Studio behaves like a human user.
It allows the user to design the logics by assembling graphically.
Each process can be identified with many pages.
Every page has an individual tab and allows into different logical groups.
Object Studio
Object Studio is used to create a Visual Business Object (VBO) to interact with several applications. VBO increases scalability and consistency. Object Studio has two default pages, and it doesn't have the main page. All the pages in Object Studio are not organized in a hierarchy structure but a flat group like the Process Studio.

Blue Prism Advantages
In Blue Prism, there is no need to implement IT skills.
Blue Prism provides excellent payback along with the self-fund returns.
It integrates both the back-end and front-office automation to develop human-robot productivity and activity.
It expands Robotic Process Automation (RPA) systems to double-byte the Asian languages.
Blue Prism has password vaults along with CyberArk Credential Management.
It has real-time feedback on the robot's status and improved control room.
Blue Prism can implement within less time. It takes around 4 to 5 weeks for the implementation.
It automates the control fields of an application without increasing the onscreen position.
Robust the analytics suite.
With the help of multi-tiered algorithms, it provides secured data storage, connectivity, and access.
In Blue Prism, custom permission access to robot groups, and secured a robotic automation process.
It can automate end-to-end business process efficiently.
Blue Prism with Thoughtonomy
Thoughtonomy is a combination of Cloud net, Robotic Process Automation and SaaS for their products. It can build itself instead of a tidy sum. The V12 product of automation anywhere can put the Blue Prism in a ring from an enterprise user. Thoughtonomy was discovered in the year 2019, which is a Blue Prism company now. It can also operate as a business unit. Blue Prism and Thoughtonomy both are enabled in an on-demand digital workforce which can be accessible to all. Blue Prism position stands first among the acquisition bolsters in accelerating the automation strategy.
The integration of Blue Prism with Thoughtonomy can give access to leverage artificial intelligence technologies like Natural Language Processing (NLP), Computer Vision, and Machine Learning in automating the critical mission procedures. This integration also leads to higher operational agility in accelerating the automation process efficiently. It also increases productivity and supports their program to set up the infrastructure in a dedicated manner. Thoughtonomy gives digital workforce along with cloud and deployments capabilities. These new set of skills can enhance the values of digital workers, especially on Microsoft Azure. According to research conducted by Forrester, the "both the government and private businesses purchase application services and public cloud infrastructure will reach more than 400 billion US dollars by 2022."
Initially, Thoughtonomy was discovered to deliver "Robots as a Service" and endorse shifting cloud solutions deeper. This kind of approach is very natural and highly appropriate for further positions to become a leader in intelligent automation. Later Thoughtonomy supports cloud strategy in Blue Prism by managing SaaS on Microsoft Azure. Users also leverage interfaces like web-forms and chatbots with Thoughtonomy integration. The entire acquisition gives the next-generation capabilities in intelligent automation and provides the most comprehensive market portfolio. Both Blue Prism and Thoughtonomy companies also build the most reliable partner in the network industry to manage market adoptions like telecom, financial services, healthcare, insurance, retail, professional services, public sector, pharmaceuticals, utilities, and outsourcing providers. It also includes partner enablement, global-scale implementation and pre-sales implementation.
Pros and Cons of Blue Prism Integration with Thoughtonomy
For any technology, there are many advantages and disadvantages. Below the list of some pros and cons in Blue Prism with Thoughtonomy technology:
Pros:
Screen recorder is the most valuable feature which helps to automate the process very easy.
The security, ease of usage, and scalability are more with this integration.
There is no need for any programming language background.
Here we have task Bot along with IQBot to scan the entire document for the solutions.
The SAP in-built features are used to integrate everything very easy.
In Blue Prism integration with Thoughtonomy, the technical support is too good that sends resources to the organization to support in their development.
Here, we don't need a lot of coding knowledge, even for business users.
As this integration belongs to RPA, leads to growing well as in the cognitive part.
This integration automates the processes in back-end as same as service-side automation.
It can do legacy system interaction, terminal evolution and surface automation.
It also increases the accuracy and speed in the RPA deployment activities.
One of the most valuable improvements is its utilizing capability in process automation, along with cost savings and design studio.
Thoughtonomy integration offers assessments in automation readiness by using assessment tools.
It is beneficial for the configuration of the local platform or BPM activities.
If Blue Prism cannot handle a task, then it can be done by using Thoughtonomy integration method.
Cons:
In Thoughtonomy integration, the user needs a lot of commands for the PDF integration process to make it more flexible.
We have to use case management for scratch, which is an obstacle for development. We have to work a lot because it is new technology.
We don't have in-house variables to use in Automation anywhere.
The initial set-up (initial implementation) was complicated, where it affects the timelines.
Although technical support is there, it needs to be much faster. Whenever there is a stuck, sprinting is always takes place. The sprint takes two to three weeks. That's why the technical support needs to be more implode.
In this integration, there is no chance to do assisted automation. It is a drawback for the current users.
The vendor doesn't improve the efficiency of Blue Prism interactions of the applications.
There is no possibility of intelligent automation interactions with Machine learning and Robotic Process Automation.
The product cannot go to desktop automation.
This solution of Thoughtonomy integration lags the attended automation, which is one of the worst things in Blue Prism integration.
There is no wider integration of the products.
Needs more community support for Blue Prism developers.
Conclusion
In this digital era, start-ups are the leaders in an innovative market. Only the most innovative products can survive in the long run. In Blue Prism, the Robotic Process Automation (RPA) is continuously growing as the secured and trusted intelligent automation in both private and public sectors. Blue Prism Integration with Thoughtonomy features can call the robots for the completion of the user's requirements. This is a process; the robots can simply activate the mass processes within a single control room. There is an advantage in this integration that users have the freedom to focus on the important and meaningful tasks. Nowadays, more than 15,000 users leverage the digital workforce of Blue Prism, which is deployed in the organization's Thoughtonomy offering. It also empowers the users to automate the transactions which are of more than a hundred million. Both Blue Prism and Thoughtonomy are going at the same pace in the industry to drive customer adoption. This is how the Blue Prism and Thoughtonomy works.
---
Author Bio: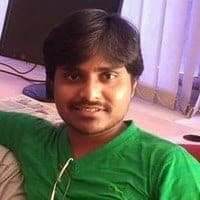 Praveen is working as a Content writer with more than four years of experience in writing for KBS Institute on various IT platforms such as Data Science, Java, Selenium, Python, RPA, and Cloud Computing. He is dedicated to creating useful and quality content on the IT platforms. Contact him via mailme.praveenkumar1808@gmail.com.