By now, if your small or medium business isn't utilizing any web services, also known as software as a service (SaaS) programs, you could be falling behind without realizing it. There are so many SaaS programs out there now that are designed to streamline tedious processes, reduce efficiencies, optimize the customer journey, and manage business costs, that you will wonder why you haven't been using them sooner. The reality is they help small and medium businesses save money, time, and energy, which are massive benefits to a small team operating on a shoestring budget.
Here are the most helpful kinds of web services available for your small or medium business.
Website builders
Every small business needs a website these days, as having a web presence is the most basic way of reaching your customers and offering excellent customer service. Whether your old website needs a refresh, or you need to create a website from nothing, using a website builder is the way to go. Skip the high-priced sites that a development agency would build and do it yourself for minimal costs. There are many website builders available that are low-cost or even free to use that don't require any prior knowledge of coding and don't have a learning curve. Wix.com is one example where all the necessary boxes are checked:
Free
Easy to use
Easy to customize for your business
Easy to maintain and update as necessary
For other options aside from Wix, you can check this list of top website builders from MyBestWebsiteBuilder.com
Computer forensics
If your business sells software and gathers user data, it could be at risk for a data breach. Data breaches – where companies are hacked, and personal user information like Social Security numbers and credit card information is stolen – are becoming more and more commonplace. Services like computer forensics Los Angeles can help your business to figure out the source of the breach, who to hold responsible, and help you plan your next steps.
Human resources services
If your small business is like most others, your budget is probably too tight to have a full-time in-house human resources department. The solution isn't to leave the gap, but to invest in SaaS to bridge the gap. The digital trends point more toward automation in the HR industry.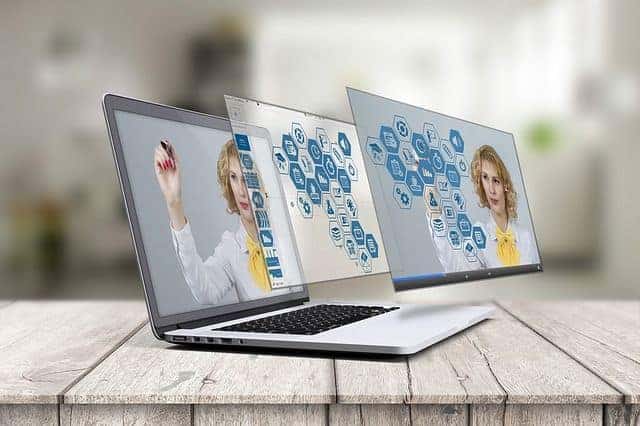 Streamlining some tedious human resources processes like onboarding, training, timesheet management, and searching through resumes of new applicants can save your small business some money. Instead of having your qualified staff sit and take care of menial, time-consuming tasks, you can get them working on more strategic or creative projects and tasks and use their time and energy better, then automate the tedious tasks. There's no shortage of SaaS programs available to help you realize this goal.
Accounting services
Trying to manage your business's finances yourself can be overwhelming and might be costing you in the long run. Human error is one aspect to consider when trying to reduce inefficiencies and save money, as is the amount of time it takes to complete a task that can be automated and completed in a fraction of that time. You can improve on tasks like billing and reporting, plus have a better watch over the company's finances.
Communication tools
SaaS programs like Skype and Slack are great for inter-office communication among staff and have revolutionized the way employees communicate. Skype for Business is also a great tool for outbound communication to clients and other businesses. Why spend money on conference lines and other hardware when you can integrate everything into one web-based program that's much more user-friendly?