For the previous year, the world has drastically transformed. Indeed, 2020 brought many changes and news for us. COVID-19, Crew Dragon launch by SpaceX, Brexit, presidents' elections in the USA, impressive growth of Bitcoin…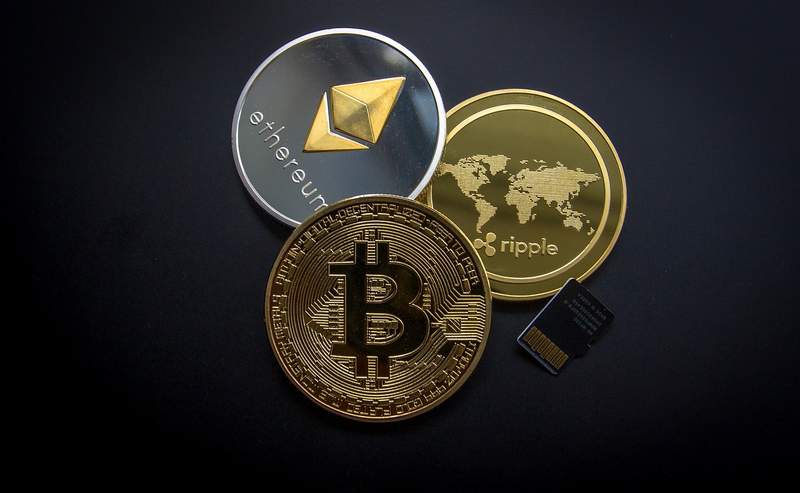 The pandemic of COVID-19 resulted in macroeconomic instability. Provided that interest rates fell, investors opted for a risky strategy to put money in Bitcoin, thus becoming the main driver of its price's explosive growth. What advantages in crypto did they see? How could you benefit from digital assets in 2021?
Major cryptocurrency growth drivers 2020: Pandemic
Pandemic 2020 propelled digital money to the next level. In particular, COVID-19 has influenced the considerable rise in the number of online purchases and encouraged cashless payments.
With this in mind, central banks like the US Federal Reserve, Bank of Japan, Swiss National Bank, and the Bank of England have recoursed to create their cryptocurrencies ("central bank digital currencies" or CBDCs). To point out, JP Morgan Bank decided to use JMP Coin for payment for the first time in October, which immediately led to the cryptocurrency growth.
As a result, big financial institutions, companies, and corporations got interested in digital assets and started investing in crypto, especially in Bitcoin. They see the secure potential to save the value of their funds. So, what to expect in 2021?
6 Cryptocurrency trends 2021
The global market is going way up
Analysts say that the global blockchain market size might possibly increase from about USD 3.0 billion in 2020 to USD 39.7 billion by 2025.
DeFi's are gaining ground
Decentralized financial services have gained popularity over the last year. With the Coronavirus and its lockdown, we observed a lack of jobs and closure of small businesses that lead to U.S. dollar inflation. However, even though the dollar price fluctuates, the DeFi's resist these changes. An entrenched trend allows us to suppose that 2021 could be even more successful for DeFi. Picking the top DeFi projects in 2021 is hard, but in the end, only the worthy ones can succeed!
The rise of the Oracles
Blockchain oracles are the links between blockchains and the outside world. Oracles represent third-party services providing smart contracts with external information.
Undoubtedly, Oracles had a huge impact on the development of the cryptosystem.
Just as Ethereum proved in 2017 that cryptocurrencies are more than just currencies and introduced the concept of smart contracts, Oracles gave smart contracts the ability to augment their use cases to meet the users' needs.
Oracle allows the smart contract to process any external data to handle its functions. The blockchain oracles have also driven up the market capitalization for Oracle-based cryptocurrency tokens.
In 2021, there are five promising assets based on the Oracle on which the demand is rising: Chainlink, Dia, Band, Tellor, and API 3.
Crypto as a method of payment
Since the last decade of 2020, PayPal has announced the adoption of Bitcoin as a payment method. However, this is not the only paying platform that allowed its users to buy cryptocurrencies. Square, Braintree, Stripe, and CashApp offer to pay with digital assets as well.
Correspondingly, Big American retailers now accept digital assets as well. Namely, Barnes & Noble, Baskin Robbins, Crate & Barrel, Express, GameStop, Lowe's, etc., gave consumers the possibility to purchase goods for Bitcoin.
According to 99 Bitcoins, some major companies started selling their products and services for digital assets. Among them are food retailers, like Starbucks, KFC, Wholefoods, and famous IT services, like WiKi, Microsoft, Rakuten, etc. According to analysts, the list will continue expanding by the end of 2021.
Holochain is kicking into high gear
Holochain represents a new technology that uses Holo to maintain decentralized applications, offering smart contracts. Holochain could function without blockchain.
Holochain was created in 2018 and kept the market price $0.0003-$0.0006. Despite Holo tokens having a low value, they are constantly growing. The experts say that by the end of this year, they are predicted to achieve $0.00162. If you trust in this new technology growth, here is where to buy Holochain.
Private blockchains are going to run the show
We can see now that private blockchains are gaining acclaim on the market. They could become significant contributors to the blockchain market's growth and are likely to retain the largest market size by 2021. Blockchain solutions are tailor-made as per the business requirements of an organization. Private blockchain offers more chances for enterprises in terms of using blockchain technology for business-to-business use cases. What is more, they are:
Efficient
Private
Reliable
Transparent
It is important to note that private blockchains are secured by private keys known only to authorized individuals in the organization.
In a nutshell
In the long run, cryptocurrencies are gaining popularity all over the world. Step by step, cryptocurrency occupies a more central place in the financial system and aligns with fiats. 2020 saw a constellation of circumstances, which led to significant growth of interest in digital assets. 2021 has begun with a significant positive dynamics of BTC and the appearance of many various tokens. What is next? Let's see!