In recent years sales of CBD-based products have sky-rocketed. This trend is set to continue as more and more people learn about CBD's benefits.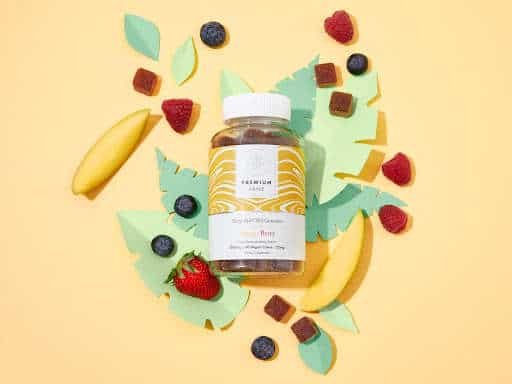 In this article, we'll discuss some of the main benefits of CBD gummies and tell you everything you need to know before you buy them.
Before we get into all that, here's a quick overview of CBD, what it is, where it comes from, and explain the three main CBD types available on the market today.
What is CBD?
CBD is short for cannabidiol, a cannabinoid found in both hemp and marijuana. Unlike THC, the cannabinoid in marijuana (and to a much lesser extent, in hemp) that has intoxicating effects, CBD does not cause users to become 'high' after consuming it.
CBD was first discovered in 1940 by the chemist Roger Adams, but research into its properties has only begun to ramp up in the last decade. So far, the research shows that CBD has several properties that may be potentially very beneficial for human health.
The empirical evidence to date shows that CBD's main properties include the following:
Anti-convulsant
Anti-inflammatory
Anxiolytic (anxiety-reducing)
Antioxidant
Different Types of CBD
When shopping online for CBD products like CBD gummies, you will notice that some are listed as full, broad-spectrum, or CBD isolate.
Full-Spectrum CBD Gummies
What full-spectrum CBD means is that it contains compounds from the entire hemp plant, including other cannabinoids, such as THC (up to the maximum level permitted by law of 0.3% by dried weight) and terpenes.
Broad-Spectrum CBD Gummies
The main difference between full and broad-spectrum CBD gummies is that the THC is removed from the latter.
CBD Isolate Gummies
A CBD isolate has all other plant compounds removed, so all that is left is the cannabidiol content.
What are CBD Gummies?
CBD gummies are candy-like edibles infused with CBD. There are many different CBD gummies, such as these CBD gummy bears by Premium Jane. They come in various flavors and different CBD potencies, so there is something for everyone.
CBD Gummies Benefits
The benefits of CBD gummies depend on whether they are full, broad-spectrum, or infused with a CBD isolate.
Theoretically, with full-spectrum CBD gummies, consumers can potentially benefit from a phenomenon known as the 'entourage effect.' Proponents of the entourage effect suggest that cannabinoids offer more benefits when they work together rather than in isolation.
As full-spectrum CBD gummies contain THC and other cannabinoids, they may benefit consumers the most. Broad-spectrum CBD gummies do not contain THC but other cannabinoids and terpenes extracted from the whole hemp plant.
CBD gummies made from a CBD isolate only contain CBD and no other cannabinoids or hemp plant compounds. However, as previously stated, research shows that CBD has several potentially beneficial properties. Let's look at some of them now and discuss the possible benefits of CBD gummies.
Why People Buy CBD Gummies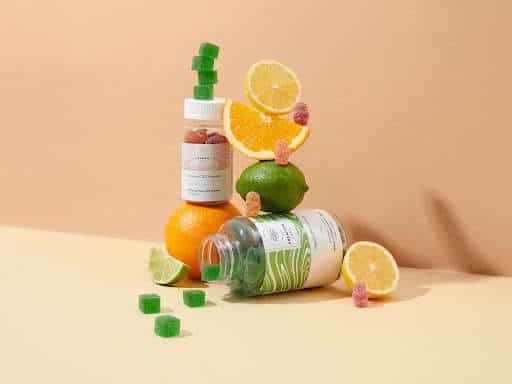 Relaxation
One of the main reasons why people buy CBD gummies is to help them relax and unwind. We mentioned earlier that research shows that CBD has anxiolytic (anxiety-reducing) properties, which explains why many people consume CBD gummies for relaxation.
Sleep
Another big reason people buy CBD gummies is to help them have a better night's sleep. You'll notice that when you browse through the different types of CBD gummies on a brand's website, some are listed as being formulated for sleep.
These CBD gummies for sleep often contain melatonin to help promote relaxation. Most consume CBD gummies to sleep around an hour or two before bedtime to help them relax after a busy day.
Pain
Addressing pain and inflammation is another of the main reasons why people buy CBD gummies, and CBD's anti-inflammatory properties are well-established by years of research.
Again, you'll notice that when you buy CBD gummies, many CBD brands categorize their different CBD gummies products according to their potential benefits. So, when shopping online, you can buy CBD gummies specifically for pain and inflammation.
Final Thoughts on the Benefits of CBD Gummies and Why to Try Them
As you can see, there are lots of different reasons why people buy CBD gummies. Some main reasons are to promote relaxation, help improve sleep, and address inflammation and pain.
Finally, if you want to try CBD gummies, stick with leading brands that provide evidence of third-party testing, such as Premium Jane.