One of the biggest advantages of becoming self-employed is the freedom it provides. Many people choose to freelance because it gives them the ability to set their own hours and pursue their own goals. This is particularly advantageous for people who are unable to obtain traditional employment. For instance, it may be easier to take care of loved ones or start a family.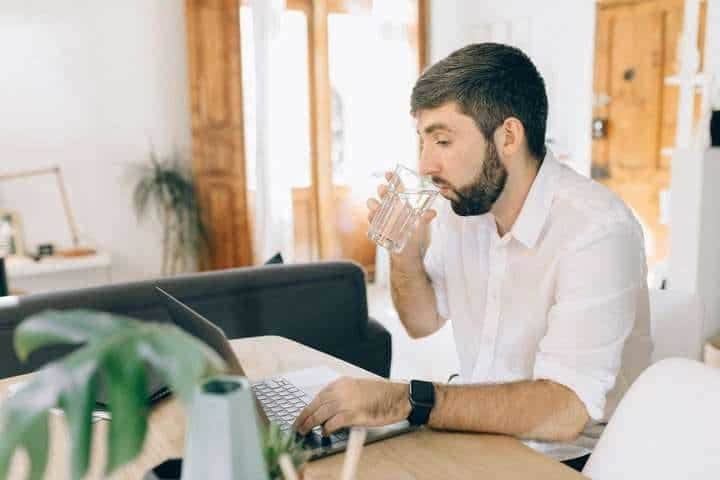 In the emerging gig economy, 70 percent of companies hire freelancers to fill skill gaps. In such circumstances becoming a freelancer is a great way to make money. Freelancing can help you build your portfolio and boost your career. It's also a good way to try your hand at self-employment.
Where do freelancers get their jobs?
The platforms like https://fee4bee.com/ can be a great source of jobs. The platform features a bidding system that allows users to offer both a fixed price or hourly rate services to clients. There are job categories ranging from architecture and design, and carpenter works to nutrition plan development, tailoring, and window cleaning. Customers can browse contractor listings and order from the ones they feel fit their needs and budget. Whether you're looking for remote work or project one, there's a freelance job for you to apply for.
Most freelancers choose part-time work, but there are some positions that require full-time commitments. On average, freelancers have 39 hours a week of work. Freelance proofreading, data entering, and design jobs can take up to 38.2 hours per week, while most handyman tasks, beauty services, and delivery jobs require one-time work performing. Despite this, the average freelancing job is comparable to the hours of a full-time salaried employee.
However, self-employment does come with some disadvantages also. Let's consider the main pros and cons of making money as a freelancer:
| | |
| --- | --- |
| Benefits of self-employment | Disadvantages of self-employment |
| When you work for a company, you are often forced to work with whoever the boss thinks is best for their business. As a freelancer, you will have complete freedom to choose your clients and colleagues. You can avoid people you don't like or who will make you feel unappreciated. | Freelancers need to be aware of local licensing requirements and have their own separate bank accounts. |
| Self-employment provides a greater sense of work-life balance. You can work around family obligations, attend your child's soccer game, or control your schedule and make your own hours. | It's important to stay organized, particularly during tax season. You can avoid making costly mistakes or mishaps by staying organized and taking care of bookkeeping. |
| You can work anywhere you like, when you want, from home, sometimes, from another city. In addition to this, you don't have to deal with office politics or the stresses of a daily commute. | Of course, this kind of flexibility comes with a cost: the lack of benefits offered to employees. You will have as many vacations, sick days and holiday bonuses as you can provide yourself and no more. |
| Freelance gives you more control over your income, which can be motivating as your earnings are closely linked to your effort. | You may have a harder time switching off from your work life than you would if you were working for someone else. |
Unlike employees, self-employed people don't have a fixed job, which means that their hours and earnings may vary over time. However, this lack of a fixed wage can help you motivate yourself.
How to make money as a freelancer?
Freelance work can be a lucrative career choice. It allows you to work on projects of different costs. When you have enough freelance skills and reputation, you may accept jobs that are interesting and well paid.
Although at first, you will have to accept all sorts of offers, you can start freelancing while you're a student. These tasks are not as lucrative as getting an internship or job at a big company, they can provide you with some pocket money and experience.
A good way to gain your first few clients is to create your own offerings. Develop your portfolio to showcase your skills and services. You can even offer free samples to entice clients to get a taste of your work. Be sure to do market research and check out the prices of similar services. Moreover, don't forget to be honest in your pitch. This will help you stand out from your competition and earn you a steady stream of money.