"Health," they say, "is wealth"; therefore, we need to place an optimum priority on our health. The invention of modern technological devices that help diagnose, monitor, prevent, and treat diseases has been a breakthrough in the medical field. And they are the best medical device design company the ones that can make sure your medical operations stay on top of things.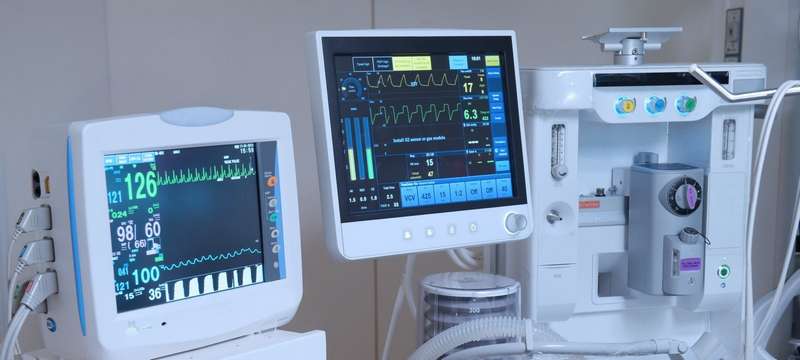 As a result, people can get medical intervention with ease and speed. Also, doctors are now better equipped to save more lives than in previous years. These devices can be utilized in hospitals and at homes, too. Various tech companies like Masimo technology are working tirelessly to ensure that everyone has access to innovative healthcare technology.
This article will be focusing on types of medical technology devices as well as some examples and their usage. But first, let's have an insight into what they are.
What Are Medical Devices?
They refer to machines, apparatus, instruments, and materials which are made for different purposes like diagnosis, monitoring, disease alleviation, disinfection, examination, etc.
The various classes of medical devices are:
Equipment for diagnosis
D.M.D (Durable Medical Devices)
Life support equipment
Laboratory equipment
Treatment equipment
1. Equipment for Diagnosis
These are used in hospitals for the diagnosis of patients' conditions. Diagnosis is carried out on the patient based on the symptoms they are experiencing. The machine scans through the body's internal parts.
A good example of machines in this category is the imaging machine. It scans the interior of the body and provides a visual representation of it. The image is then used for medical analysis as well as intervention. Some imaging machines used for medical purposes include CT scan (computed tomography), X-ray scanners, echocardiography (ECG), Ultrasound, and M.R.I scan.
Other diagnostic machines include pulse oximetry, patient scales, and a stethoscope. You can visit https://www.verywellhealth.com/common-types-of-diagnostic-medical-equipment-2318211 to see more examples of devices for diagnosis.
2. DMD (Durable Medical Devices)
These are used by physicians in providing therapy for certain illnesses. They can be utilized in homes for personal care or in hospitals. They are durable and could be reused. Some examples are walkers like canes and crutches, traction equipment, breast pumps, insulin pumps, patients lift, kidney machines, ventilators, etc.
The devices are of good quality and are made to provide adequate support for comfort as well as the patient's safety. These can be paid for with the provisions under health insurance.
3. Life Support Equipment
This category, as the name implies, is meant to provide and maintain the proper functioning of the body. Patients with failing organs require life support equipment to enable their body system to function properly. Some major clinical life support devices include:
Clinical Ventilators
These devices assist with the inflow and outflow of breathable air in the lungs. Patients with difficulties in breathing or who face issues with proper oxygen circulation in the body use ventilators to facilitate this circulation. The equipment is classified into two: single-handed operational ventilators and computer-operated ventilators.
Dialysis Machines
Excess toxins or solutes found in the blood are removed by a process called dialysis. Patients with kidney damage and those who are not able to maintain proper kidney functions require this therapy. A dialysis machine helps to carry out this function.
Cardiopulmonary Bypass Machines
These are also known as heart-lung devices. During surgery, they act as the patient's heart or lung. They cater for blood and oxygen circulation and prevent complications during procedures. This process is called extracorporeal circulation.
Incubators
These devices are designed specifically to copy the environmental conditions needed for the proper growth of newborn babies. Some other equipment such as ventilators is used together with it.
4. Laboratory Equipment
This category performs various analytics instrumentation functions such as blood analysis. Some clinical lab equipment includes differential counters, blood collection suppliers, hematology analyzers, microbiological systems, urinalysis analyzers, electrolyte analyzers, etc.
5. Treatment Equipment
This category makes use of modern technology to solve certain abnormalities in the body as well as restore proper function to affected tissues or organs. Some examples of this category include:
Medical Lasers
This is a groundbreaking technology used for treating several medical cases. It emits radiation that can be applied for operations. When it involves energy levels its wavelength varies. You can click here to know more about medical lasers.
Infusion Pumps
Infusion pumps are mostly used in hospital settings due to their sophisticated operational settings. They infuse various treatment forms into the patient's blood circulatory system. Their efficiency is top-notch as only a controlled dose of the fluid amount is injected into the circulatory system of the patient over a period of time.
Conclusion
Technology, over the years, has helped in the improvement of life. It has also been of great importance in the health sector as well as in improving the success rates of surgical operations.