We all know how frustrating it is when a PC or laptop that's running slowly. Particularly in today's high-tech, fast-paced world, we have to rely on it to stay productive. Not surprisingly, Business Wire once reported that almost 66% of Americans say that one of their biggest frustrations is waiting on a computer system they know should be faster. And for businesses, one authoritative magazine in the UK revealed that slow computers could cost organizations 5.5 days of lost productivity per person per year.
Fortunately, there are tips to make your computer run faster if you find that it's running slower than it should be. Without further ado, here are 8 tips to try before you resort to taking a hammer to your computer. When searching for a Windows 10 key cheap, it's important to remember that the stability and security of your operating system should not be compromised. It's recommended to obtain a legitimate and authorized key to ensure ongoing support from Microsoft and maintain a safe and reliable working environment.
1. Use Disk Cleanup/MiniTool Partition Wizard
There are 2 tools to clean up the computer. The first one is Windows built-in utility Disk Cleanup, while the other one is MiniTool Partition Wizard (MiniTool software and Microsoft are partners).
A simple Google search will tell you that the detailed steps for cleaning up windows by Disk Cleanup, get more. Today, I'll start with another tool for the MiniTool partition wizard as well.
Step 1: Download the MiniTool partition tool, and launch it to get the home interface, select the target disk to be cleaned, and click on the 'Wipe Disk' option in the left action panel.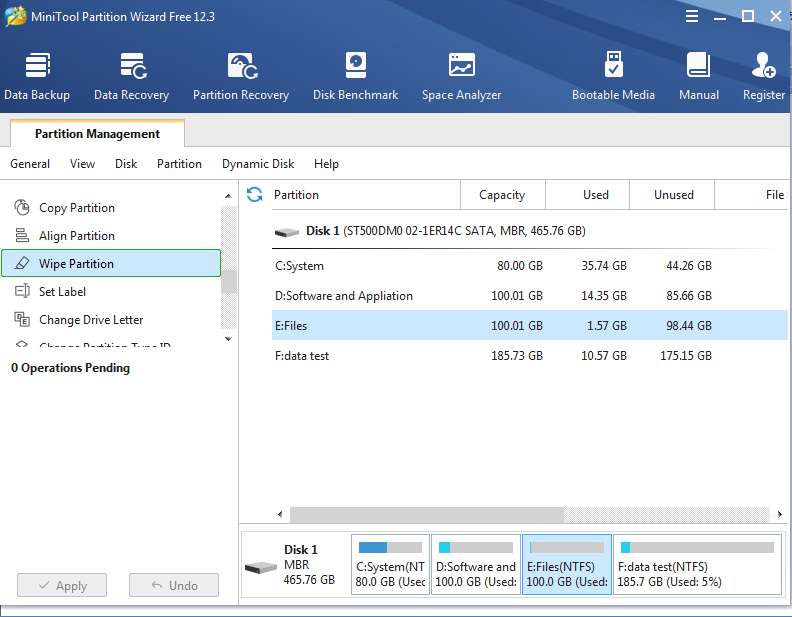 Step 2: after clicking the 'Wipe Disk' option, choose a wiping method from the 5 given options, and then click 'OK'.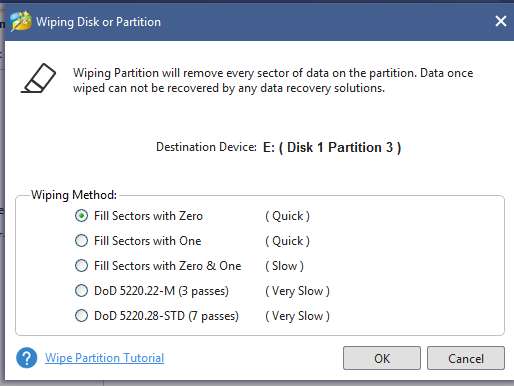 Step 3: last, you can back to the main page and preview the state of the disk – unallocated. Meanwhile, All the partitions have gone, you see, but it will not truly take effect until you 'Apply' to carry out the wiping operation.
2. Empty Recycle Bin
Double click the Recycle Bin from computer desktop and open it
Go to the Manage tab from Recycle Bin, and choose the restore the program that you want to recover.
After that, click on Empty Recycle Bin option under the Manage tab and apply this operation.
3. Delete Space-Consuming Files on Hard Drive
Deleting a space-consuming file on the hard drive is also a great way to clean a PC; this tip is also used by minitool partition wizard, which adds Space Analyzer features of the latest update.
Step 1: Launch MiniTool Partition Wizard Free Edition to enter its home interface again. Click on Space Analyzer features on the top of the home page.
Step 2: In the Space Usage Analyzer, choose the drive you would like to analyze and click Scan. After clicking the button, this tool will scan the drive automatically.
Step 3: After a while, you can get the result as the shows, the size of each file will be listed.
4. Disable Unnecessary Startup Programs
Step 1: Right-click the Windows icon at the bottom left of the computer desktop, and then select the Task Manager option from the pop-up menu.
Step 2: In the Task Manager page, and go to the Startup tab. Find the program that is unnecessary or rarely used, then click it and select Disable.
5. Uninstall Applications
Uninstalling unnecessary applications is also a way to clean up the computer. You can uninstall them easily as following steps.
Step 1: Press Win and I keys at the same time to open Windows Settings.
Step 2: In the Settings window, click on App to navigate the Apps & features section on your computer.
Step 3: After then scroll down the right side of the Apps & features page and find the disk space that each application takes up on your computer. In this way, you can quickly find the most space-consuming applications.
Step 4: After find the target application you want to deleted, right click it and choose Uninstall.
6. Defrag Hard Drive
If the files on the hard drive are fragmented, the computer may get slower and slower. Besides, the file storage location will scatter, and all the file content will be dispersed in different disk locations due to the disk defragmentation.
What's worse, the defragmented files will decrease the disk efficiency and increase the possibility of losing and damaging data.
Therefore, it is necessary to defrag the hard drive to clean up file defragmentation and improve the performance of your PC.
7.Clean PC by CCleaner
CCleaner is a free utility provided by Piriform, which can help you clean up your computer. However, there is some doubt about its security.
Therefore, you have to make sure that you have downloaded the Slim installer version that doesn't include any toolbars or other crapware before using CCleaner
8. Upgrade RAM
The computer can run slowly due to insufficient RAM (Random Access Memory) and errors on the hard disk. The above tips have talked about some methods for hard disk. Hence, this method will focus on RAM.
Upgrading RAM can help to fix virtual memory low error. In other words, you can get more virtual memory if upgrading RAM. Besides, you can enjoy fewer computer slowdowns, more and more programs availability, faster browsing, network enhancement, better gaming.
The programs will be held in RAM after starting them. That's to say, and RAM is the PC's short-term memory. 4G of RAM is enough to run one PC. However, as your PC needs to shuffle elaborate applications ,browsers and some large memory programs for programming in and out frequently, RAM is becoming insufficient.
Conclusion
You shouldn't just go out and buy a new computer, nor do you need to spend a lot of money to make your computer run faster. As soon as you start noticing your computer is slowing down, try these tips before getting frustrated and losing your patience.