The pandemic has completely changed how education takes place. Now people have online education as a prominent option to consider when choosing a degree program. A few years ago, you would sparsely hear about people taking online education, but now it is part of many students' everyday lifestyles.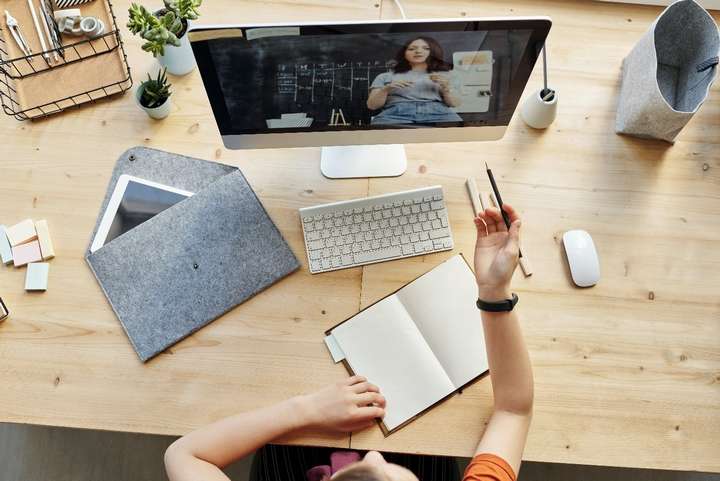 Universities and educational institutions are going online. So anyone with a dash of perseverance, a working laptop and internet connection, and a fire in the belly for learning has everything set to start their educational journey.
But is online education similar to classroom-based education? In many ways, both are similar, but it is also true that in many other ways, these modes are different, which is what sets them apart.
What makes online education feasible, beneficial, and a go-to choice for many is a point worth considering. And this is what we are set to do today: look at the reasons which make pursuing an online degree worthwhile.
1. No geographical boundaries
Technological progressions are at the heart of this boom in online education. With a laptop and a stable and reliable internet connection, all educational opportunities are within your reach now. And this access is not limited to any geographical boundaries. You could be sitting in your house in one of the Asian countries but studying in a prestigious university in North America— as simple as that.
For many people studying degree programs in the world's best universities was a dream that could not be materialized, but not anymore. Now universities are offering free non-credit/credit courses, affordable online graduate programs, and other degree programs for students across the globe. 
Whether advancing your education mid-career or getting into university after high school, online education is always a viable option and a chance to study in globally esteemed institutions.
2. Online education improves student interaction
Contrary to the initial opinion that online education would hamper student-teacher communication and student performance, recent studies have different results. California State University conducted a study in which two groups of students got the same instructions from the same teacher. One group was taught in online mode and the other through in-person teaching.
Both the student groups fared well regarding learning performance. The students in the online study group were less intimate and their group interactions. Their relationship with their teacher was also much better.
One reason for online education to increase student interaction is that it presents information more engagingly. Multi-media presentations grab student attention and enhance their learning experience.
3. More frequent and speedy feedback
Online education is better for getting your queries answered and receiving feedback from your supervisor. You don't have to wait for an appointment with them because your instructor is literally a few button presses away from you.
Also, professors ask online students to complete more assessments to gauge their performance. As a result, students get more practice, tests, homework, and coursework. These learning activities are an excellent way to swiftly point out learning gaps, allowing the teacher to work with weaker students.
4. More affordable way to earn your degree
Education costs are skyrocketing. One of the reasons for people to pursue an online degree is the opportunity to reduce education costs. Online education is more within your means than an on-campus degree program.
Online education does not require paying for accommodation, boarding, or commuting costs. Most study material is available in cloud storage applications or PDF form, so books and material expenses decrease too.
Most online education programs are designed considering that students work full-time, are single parents, are working moms, or have other family responsibilities. Such students cannot take part in classroom-based studies and cannot afford expensive courses too. Therefore, the cost of the degree is kept low.
5. More control over your study schedule
Online education means you have the liberty to attend classes at your convenience. Problems such as short attendance and the fear of facing probation are eliminated from your life.
You can design your own study schedule considering your work and family dynamics. You are not forced to meet the study pace with the rest of your class or have the burden to spend equal time studying every concept in your course. If you find one of the subjects particularly difficult, you can spend more time studying it.
You can work during the day and spend some time studying during the night. Else, you can dedicate your weekends to studying too.
The flexibility of scheduling is a prominent reason for many people choosing online education. Think about the plight of a single mom whose babysitter bailed out at the last minute— traditional education won't work for her. But if she opts for an online course, she can look after her baby and take her classes too.
6. Hone important skills
Getting an online education is not just about completing a degree program; it changes you as a person too. You must manage your classes and other duties, which is only possible if you have good organizing skills. Online education also hones your management skills as you must keep your personal, professional, and academic life in perfect synchronization.
You must make time for studies, work, family responsibilities, and, most importantly, yourself. Mastering time management is often the key to honing other skills too. 
Additionally, you must not forget to upgrade your communication (verbal and written) skills after enrolling in an online degree program. You must regularly keep in touch with your teachers, talk to them over calls, and write emails to resolve your problems. 
Conclusion
Online education is becoming more than a trend. It has undoubtedly crossed the stage where it was considered a fad only; now, it is the new reality of our education system. More students wanting to work and study simultaneously choose online education, not to mention the desire to reduce education costs.
Hopefully, the article gave you a clear picture of why you should pursue an online degree rather than a traditional on-campus one.