When you avail of a service, buy a product, or have meetings about a business partnership with a firm, part of the end process is them asking you a simple question; how was the service? While you may think this is a very common practice and you may not have thought about its importance, one of the major indicators of tracking your performance is following up with your customers.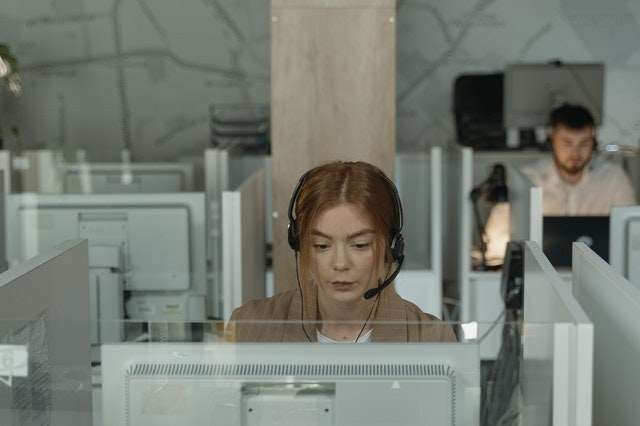 We learn a few key lessons from following up with the customers. How is the service that we are providing? Did the customer get satisfied with the service they paid for? Is there a probability that they will opt for the service again?
The ultimate goal of following up with your customers is to get their feedback and to build an organic clientele that values your firm and your product/service.
But what ways can you employ to follow up with your customers? We will four talking about 4 ways to help you effectively track customer feedback.
Beforefourwe explaining the 4 unique ways to follow up with your customer, here is a little tip.
Using a modern business messenger is one of the finest ways to follow up with your client, regardless of your relationship with them. You'll be able to easily send pertinent support content, proactively contact consumers with messages that are specifically tailored to aid them when they need it, and even join calls for more involved conversations.
1. Provide Value-Adding Content
Nowadays, 80% of customers will go online and thoroughly research a product before making a purchase. The times have changed, and customers do not oversee the content at the back of the product, so it is always better to provide value-adding content while the customers are still in the sales funnel.
This boosts the customers' confidence in your brand, and they are convinced to make the purchase, and who knows, they may even become your regular customers.
This customer-focused material improves customer relations by giving visitors something of genuine value. Although the objective is to gain your readers' trust enough for them to become consumers, it isn't just a long-winded advertisement.
Consider a makeup artist regularly posting snippets from their makeup classes with small lessons regarding makeup. For a customer still wondering whether they should register for a makeup course or not, these snippets work as a testimonial of the makeup artist's expertise. They can convince customers to register for the course.
This strategy demonstrates to clients that you are knowledgeable i, and itur field. It also gives them the impression that you are a collaborator on their research. You want them to have the best product/service possible, and since you are that product, you don't want them to buy just any old thing.
Customers always want to feel important; they want to feel that you are concerned for them before they have even made the purchase. These strategies where you publish value-adding content help the customers feel valued and that you are looking out for them.
2. Help Them to Get Started with Using Your Product or Service
A simple thank you message for your clients after their purchase can ignite a healthy conversation about using your product. You can then contact consumers and help them understand how the product works, the benefits, the key protocols to be followed, how to gain the maximum from it, and so on.
When you explain all of this to your client as a follow-up conversation, the client gains trust in the company and feels that their purchase is valued. And this may even bring them back to your firm for further purchases.
These follow-up conversations should be strategic and should not contain any irrelevant information. Below are some examples that you can follow.
When the consumer buys your product, you can explain how the product works and its new features if it is a continuation of any of the previous products.
You can also answer some of the frequently asked questions by customers beforehand.
You should ask them their specific requirements and explain how the product can help them fulfil their requirements and make their lives easier.
3. Ask For Their Testimonials or Feedback
As we said, 80% of customers research before buying a product or a service. And more often than not, they trust the testimonials of other customers over the company's claims. So it is important to follow up with your customers regarding how the product works.
You can do this in a few simple ways:
Ask for feedback via email.
Add a feedback contact on the packaging of the product.
Make an easily accessible form where customers can add pictures and list their feedback.
Getting feedback from customers is a very good way to follow up with them because you will attract more sales once you post those reviews on your platform.
4. Make Sure Always to Personalise
If you send a generalized email to all customers for a follow-up, the customer will not feel valued and will be demotivated to give any valuable feedback. One of the most important and effective ways of following up with your customers is to send them personalized emails.
Nowadays, a simple personalized email starting with the customer's name is not very difficult to draft. We have automated software that can do the work for you in a fraction of the time it would take manually.
Here are a few simple ways with which you can make the follow-up sessions more personalized:
Refer to the customer with their name in every message or email.
Offer them complementary coupons for their next purchase.
Set up automated software to send birthday wishes and birthday coupons to customers.
Conclusion
Contact consumers to follow up with them about the performance of the product. This strategy may be the most success-boosting aspect of your business. But, there are many other ways that you can boost customer relations as well.
You can keep your frequently asked questions section up to date on your website so customers can research easily, you can provide exclusive services to old customers, and much more.