If you've ever had the pleasure of working for a small business, then you'll probably be familiar with the versatile job expectations that come with it, and the usual range of cost-cutting measures that tend to be all over the office. And if you own a small business, then you'll understand why this is often a necessity – there are many variables that factor into day-to-day operations, and saving money is often one of the top priorities. In a small business or startup environment, it's not uncommon for employees to be expected to wear a range of different hats and be responsible for making do with whatever is available to get the job done. Thankfully, modern technology means that there are more ways than ever before to save money and get results for your small business. You may get things moving by adopting brand-new business process mapping software. Here are some options to consider.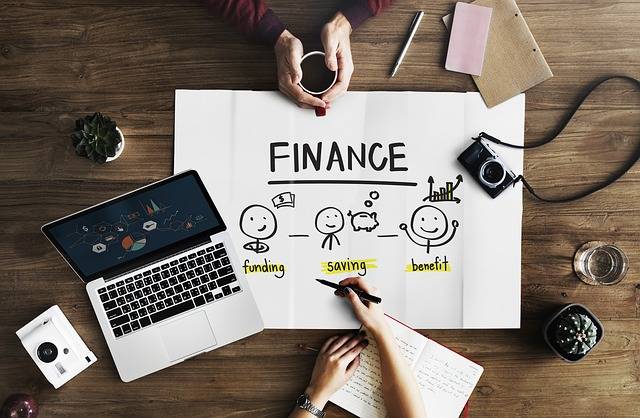 #1. Comparison Sites:
When it comes to running your business on a day-to-day basis, there are some expenses that you simply can't get away from like the essential utilities in your office. Keeping your monthly running costs as low as possible is ideal when you're running a small business, as this allows you to dedicate a larger portion of the money that you make into key costs such as paying employees and implementing strategies for business growth and future success. Comparison sites are simple yet hugely effective tools that allow you to save both time and money at once. Whether you're searching for electricity, broadband, water rates or business gas, use a site like Utility Bidder to find the best prices.
#2. Take Advantage of Social Media Marketing:
When it comes to getting the word out there about your business, traditional marketing costs can add up quickly. However, the good news is that there are methods you can use to spread the word about your products, services, and brand at a very low cost or sometimes, completely free of charge. You can utilize newer technologies like AI to Create Instagram posts and other content, which is cheaper than hiring firms to do it for you. Social media is only getting bigger and bigger with millions of users logging into sites like Facebook, Twitter, and Instagram on a daily basis. So, take full advantage of social networking sites to grow your follower base for free and keep them updated regularly with the latest offerings from your business.
#3. Find More Low-Cost Marketing Tools:
It's not just social media that's out there for you to take advantage of as a free marketing tool. Email and online campaigns, for example, are further excellent ways to share news or get the word out about new products and services for your brand. And, you can find several low-cost or even free tools that can be used effectively to get the desired results.
#4. Work with Freelancers:
Thanks to the internet and the rise of cloud computing services, it's become easier than ever for small business owners to find the right people for their team, without even having to meet them face to face. Working with freelancers is both easier and cheaper for startups, as it allows you to work with people who may not have been able to otherwise, along with removing the need to pay salaries – you'll only pay for completed work. How are you using technology to save money in your small business? Let us know!