Oculus Quest has so many things that make it attractive to gamers. It is easy to use, pretty affordable, and portable. Performance-wise, it is topnotch, and the enhanced display gives a Virtual Reality experience that is out of this world.
Now that's not all; To take your gaming to the next level you need to be armed with Oculus Quest accessories that help enhance your experience. Here is a list of eleven accessories you should think about investing in.
It helps to have a neat desk that is free of the clutter of your gaming equipment. You also want to avoid damaging the gear when not in use. A display stand provides a fantastic solution for this.
The AMVR stand is inexpensive and lightweight. When you finish playing, simply hang your headsets and touch controllers. It keeps them out of the way and stored in a safe place.
To truly enjoy the VR experience, total immersion is a requirement. That is why you need to invest in a good pair of earmuffs.
The Kiwi Silicon earmuffs are comfortable, easy to clean and allow for volume adjustment. The audio quality is excellent and reduces noise leakage. You can enjoy your game without bothering other people.
The silicone feels great on the skin and will not irritate it in any way. That means you can have the ear muffs on for a long time without pain or discomfort.
Oculus Quest comes with a head strap. But, they can be difficult to adjust or strap on. You may also experience some level of discomfort when using them for a long time.
You may want to invest in a different head strap, and we would recommend the Elite strap. Adjusting the fit is easy with the crank system and cushioned hard frame. It features an ergonomic design that gives greater stability and fantastic head support.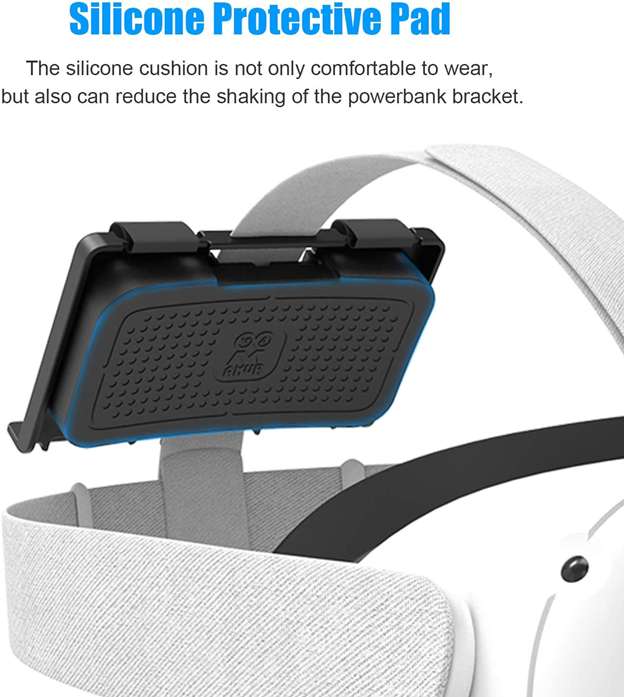 The Oculus Quest 2 comes with no power cables. You depend on the battery life when gaming. Imagine you are in the middle of an exhilarating game, and then you run out of power. While 2 hours of battery life is plenty, sometimes it is not enough for a good session.
If you are a true gamer, you must have a backup plan. That is what you get with the AMVR power bank bracket. It is ideal because it can accommodate almost any battery. All you need to do is clip it onto your headset strap and plug in the battery.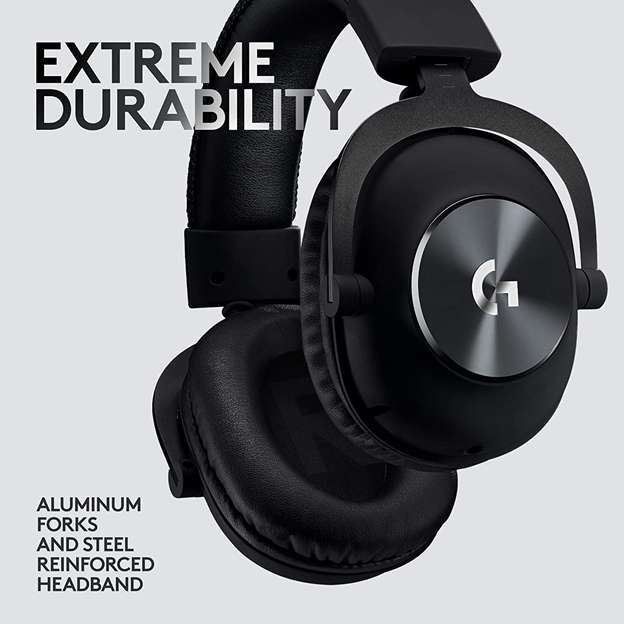 Headsets provide another way to achieve total immersion when gaming. The Logitech Pro is an over-the-ear solution that provides passive noise isolation. Aside from this, the sound quality is excellent.
The headset is comfortable to wear no matter how long you use them. It also comes with a detachable microphone.
Dirty lenses are something you may have to contend with when gaming. Using the wrong cleaning material can scratch the lenses or damage them in some way.
The lens cleaning pen is efficient due to the two-sided design. On one side, you get a fine filament brush for removing dirt particles.
On the other is a cleaning pad for wiping sweat and fingerprint smudges. The cleaner uses activated carbon powder that will not dry out or disperse.
It can be uncomfortable to use your prescription eyewear when gaming. But, if you have poor eyesight, you do not have much of an option. The good news is you can use the prescription lens adaptor. All you need to do is get your prescription lenses and put them into the adapter.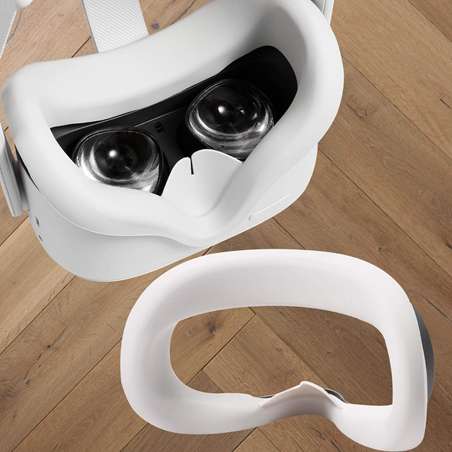 You may find that you sweat a lot during your gaming sessions. It can become very unpleasant to have a coat of sweat on your headset. That is why you find yourself constantly removing it to wipe the sweat away. It gets worse if you share the headset with someone who sweats a lot.
If this is your situation, you need the Topcovos silicon facial cover. You wear it right on top of the existing Oculus quest face mask. It will not obscure your view in any way.
The material is comfortable to the skin and washable.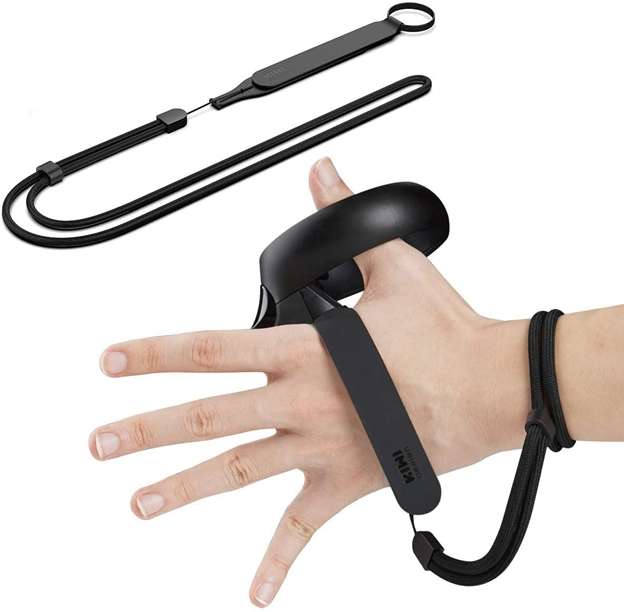 You know how intense VR gaming can get. In moments of high excitement, you may throw your controller. If you get that caught up, move this knuckle strap to the top of the list of must-have accessories.
They do not limit your hand movements. You can let go of the controllers without dropping them. The strap is high quality, comfortable, and sweatproof. Adjusting the straps allows for greater flexibility no matter the hand size.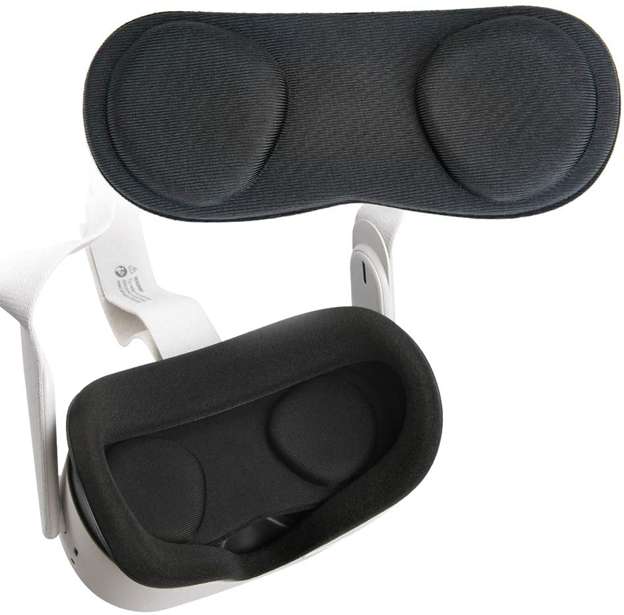 You do not want to incur the cost of replacing your lenses due to damage. You must pay attention to how you store your equipment when you're not using them. A good idea is to invest in a scratch-proof lens cover.
The Orzero covers will protect the lenses from accidents, dirt, or dust because they are collision and scratch-proof. When you need to clean them, all you need to do is wash them.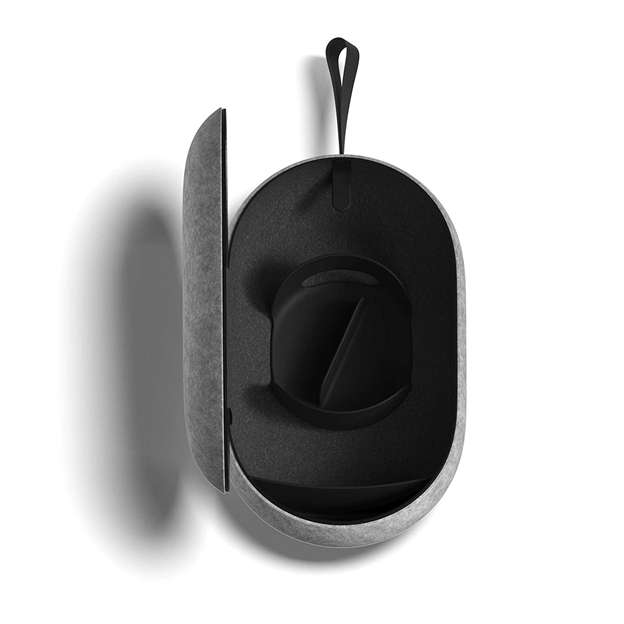 Oculus Quest 2 is portable so that you can enjoy gaming anywhere. But please, do not just throw it into your bag along with other things when traveling. A carrying case is of vital importance so that you can protect the gear.
The Oculus Quest 2 provides durable protection and is comfortable to carry around. You get enough space for the controllers, headset, power adaptor, and charging cables. Each component has its little cubicle for better organization.
The case also has the provision for the Elite strap and battery if you have upgraded.
Final Thoughts
Enjoy VR gaming by pairing it with some of the best gaming accessories. You want comfort, total immersion, and good sound quality. It also helps to protect the gear when not in use or if moving around.
We have highlighted 11 accessories, but there are tons of others available for Oculus Quest 2. Do your research well and read customer reviews before purchasing anything.