Businesses are always looking at ways to improve their work processes. At least, the forward-thinking companies do.
The use of software and technology means that many processes can now be automated which helps businesses to become more streamlined, and ultimately, more profitable.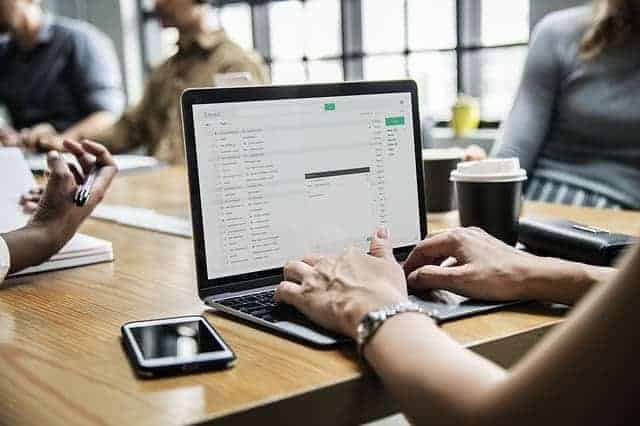 There are many easy ways to use technology to save on business costs, and enterprise resource planning is one of them. However, selecting the correct ERP for a business involves several steps, and it can be confusing for anyone without expert knowledge.
Here are ten benefits that a company can gain from using an ERP consultancy firm instead of trying to go it alone.
They are independent
A good ERP consultant should not be linked to one specific product. Their independence allows them to give impartial advice on which platform they should invest in.
While part of their role is to sell the ERP, they will differ from salesmen working for one brand. ERP consultants will often be involved with VARs, or value-added resellers. This means that they will advise you on products that will fit your business in a more 'turn-key' manner.
They are experts in their field
Hiring an Oracle NetSuite consultant will mean that you have access to all the knowledge that this expert has picked up about that platform.
Their advice will help to not only find the right software but also to avoid potential future problems. As they discuss your business needs and form a plan, they will be able to see what pitfalls may lie ahead.
They can help with training
Some ERP consultancy firms can also provide staff training or at least help with recommendations.
Implementing a new system such as ERP requires mass changes to the way your employees work, and this will result in training needs. Who better to arrange training than the consultant who helped to select the ERP?
They know the products
Gartner Inc is the world's foremost IT technology research company according to Forbes. It was they that first brought the term ERP to light back in the 1990s. However, ERP has roots that spread back perhaps another 30 years before this.
This means that today there are a lot of ERP platforms on the market, perhaps even thousands to choose from.
An ERP consultant will be able to instantly dismiss many of these systems based on their knowledge and your requirements.
They will make the process run smoothly
Installing a new integrated system will provide many benefits to the business. In the short term though, it will mean changes to the business and how employees work. An ERP consultant can help everything to run that little bit smoother, and for the process to go quicker.
They are dedicated to your requirements
Many companies opt to use their own internal staff such as the IT department when it comes to purchasing new systems. This may be a mistake as it means that staff are pulled away from other tasks, and may not be fully focused on your requirements.
An ERP consulting firm will dedicate its time to helping your move through all the processes until the system is installed and running.
They could help to reduce any risk
Any investment includes a certain amount of risk. Through their knowledge, an ARP consultant can help to manage the risk involved.
For example, if you want to understand how to use IT to help scale your business, you will need the right ERP. Choosing the wrong system could hinder your expansion plans later on, but an ERP consultant can make recommendations that will work. 
Their advice will be unbiased
Some salespeople are happy to embellish the truth if it helps them to make a sale. An ERP consultancy will give you an honest opinion of your business and how an ERP will work for you.
They can demonstrate the software
Because they are ERP experts, they can give you a proper demonstration of how the platforms work.
They will provide ongoing support
Although you may have your own in-house IT department, there is nothing better than having access to expert ERP advice.
A good ERP consultancy will often help with not only the installation and training but may offer ongoing support after the sale.
Change needs to be managed, and the implementation of the new system may cause a drop in productivity. At least initially.
An ERP consultancy will help with managing change and offer support long after the system is put in place.
Summary
The Wall Street Journal reported that perhaps 200,000 extra businesses closed in 2020 due to the global pandemic. Using an ERP may help to avoid some of the problems that other businesses have suffered from, and help to increase profits.
While it may be a good idea to switch to an ERP system for your business, running headlong into choosing one may not bring the benefits you want. Hiring an ERP consultant can bring a number of benefits to your process and help to secure the best ERP for your company.