If you are a business of the 21st century that wants all kinds of advanced and tech-driven resources by its side then odds are high that you must be using the internet phone number already. In today's digital world, the old-school copper-wire based telephony system has lost its significance long back.
By leveraging the power of the internet, this business tool has re-defined business communication on various fronts. Now, businesses are no longer chained to the office desks and have limited mobility. They can be in touch with the employees, access data, arrange a meeting, and handle end-to-end communication in the easiest possible manner.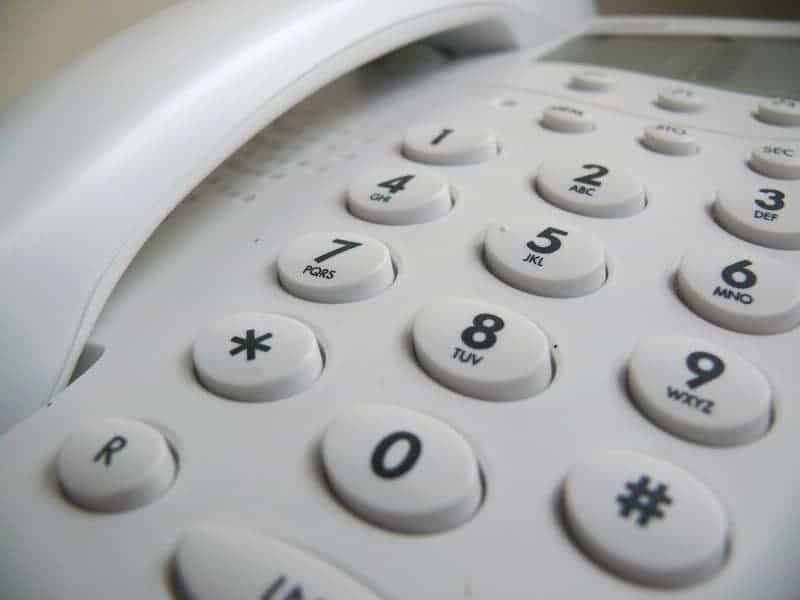 But, there is a catch. All of this is going to happen only if you have the right kind of resource. As the market is flooded with ample options, making the right choice is indeed a tough job.
If you're also in a fix over VoIP for your United State-based business then you will definitely get a sense of relief as we have come up with a rundown of top six internet phone service providers that you can bank upon easily.
Before anything else, let's try to understand the factors that were kept in mind while hunting down these top options:
Price – Of course, the price charged is the first deciding factor.
User-friendliness – How easily you can use its products is what paid attention as well.
Features-offered – We paid due diligence on features-offered and compared it with the price charged because no one wants to pay thousands of dollars for a handful of services.
Call quality – We checked whether the call quality is free from flaws like jitter, call drop, and poor connectivity or not.
Extensions – We paid attention to the ability of service providers to route calls using phone number extensions.
Customer Support – The stronger would be customer support, the better would be the end-user experience.
Based upon these criteria, there are our top six picks.
1. Axvoice
While we are discussing the best VoIP phone system options, it's worth mentioning the VoIP underdog, Axvoice—a service that has been around for over a decade. Axvoice is not popular as RingCentral or 8X8 (and we don't know the reason, honestly), but provides immense value to its users.
Axvoice comes with a riveting online control panel, aka dashboard, that you can use to manage the features and services of your VoIP phone. You can toggle on/off features at your ease or access your voicemails from anywhere. Compared to other VoIP phone systems, Axvoice seems to have a much better interface in terms of ease of use.
In terms of service, Axvoice is a simple choice. It doesn't come with integrations or too many options. If you are looking for an affordable VoIP service to make unlimited long-distance calls over the internet, our top recommendation is Axvoice.
With Axvoice, you get a multitude of incoming and outgoing calling features. For instance, Axvoice has a simultaneous call ring feature that ensures you never miss a phone call. Then, there is the failover feature that transfers your phone calls to your cell phone when there is an internet outage.
Strengths
Most affordable VoIP packages
Easy and simple to set up and use
Different local and international unlimited calling plans
No setup fee
High-quality voice calling
Hosted PBX is scalable at no extra cost
Weaknesses
No integrations available
2. CallHippo 
Make a Google search on best VoIP and odds are every high that CallHippo will appear at the first option. Being a flag-bearer of quality and cost-effectiveness, CallHippo is indeed the most consider-worthy option when you are hunting for VoIP services. 5000+ customers have already trusted it. This Delaware based VoIP service provider has gained immense popularity and significance at the globe level because of its impeccable service delivery.
As it offers almost every facility that any business needs to streamline communication, saying it as the departmental store won't be erroneous. You can use it to make calls, send texts, email, voicemails, report generation, and whatever else you can imagine.
What impresses us and the whole of the world more than ever is its diverse CRM integration. Zoho CRM, Pipedrive, Freshdesk, Zendesk, Zapier, and many more are your takeaways with this. Its enterprise subscription promises you to offer 100% customizable services. It doesn't follow one-for-all philosophy. Hence, it can be proved a game-changer in case of businesses that have special needs.
You can enjoy its deployment of multiple-type. Cloud-based, web-based, and SaaS deployment is available. So, whatever is your requirement, it's ready to cater.
Strengths
Easy-on-the-pocket
Generous toll-free minutes
Free SMSs
Free trial
SDAP: Patent Pending Technology
Weakness
The hardware installation in the case of on-premise deployment is a bit on the higher side.
Final Verdict
Using CallHippo will help you streamline business communication at a very cost-effective price. Being a feature-rich and user-friendly solution, businesses of all sorts can depend on it without any hesitation.
3. Skype 
Skype has specialized in every area of VoIP. Whether you are looking for an actual phone number for communication or need a toll-free number, it can offer you everything a business may need to have streamlined communication by your side.
Skype's sleek and modern interface creates no fuss while using its services. The audio quality is far better than any other option. As it is highly scalable, every growing business can succeed to keep communication overheads as low as possible while it expands at a global level. Its advanced AI offers you interactive bots to handle a plethora of operations.
Strengths
Quick screen sharing
Good sound quality
Real-time voicemail transcription
Great compatibility. You can use it on Android, iPhone, and Windows.
Weakness
Outbound SMS facility only
Final Verdict
Skype can be trusted blindly as this VoIP service provider offers umbrellas telephony services devoid of hassles and worries.
4. Avoxi 
Avoxi is a VoIP service provider that can endow you with quality and cost-effective global outbound calling facility. As it offers you 15 days of free call recording on every purchase, it is indeed a good deal to make. People of 160+ countries can purchase the online phone number from them and enjoy on-the-budget communication.
While we can consider Avoxi as a good telephony option for small businesses, it loses the battle for a top place against CallHippo because of its business hours customer care support. You don't have any live agents to resolve your issues.
Strength
Impressive call management
Easy availability of features like call barging, call transferring, and call recording
Unlimited call conference rooms
Weakness
Limited business integration
The extra cost for some basic features
Final Verdict
Avoxi can be trusted for small to medium scale businesses. Though its interface is straightforward, you won't get an immediate customer care facility. Hence, if it's your first time experience with VoIP then it's better to pick CallHippo as they have dedicated customer care facilities.
5. RingCentral
Being present in the market since 1999 makes RingCentral a trustworthy VoIP service provider. As its basic plan offers a generous number of free calling minutes (1,000), texts, and unlimited video conferencing, it can be hired unless cost is not an issue for you.
Recently, this service provider has included the facility of limited internet faxing and audio conferencing on all the plans to promote work-home-from strategy.
If you're a US-based enterprise then a US-based customer care support system has got your back. Hence, all your issues and queries will be addressed immediately.
Strength
Wide range of features
Positive word of mouth from the real-time end-user
Great compatibility
Weakness
It's not a handy choice to make as its subscriptions are way too pocket heavy from our rest of the options.
Outsource customer care facility hinders service delivery
Final Verdict
If money isn't your concern then you can definitely go for this VoIP service provider. Though initial investments seem on the higher side, its offerings justify the price. However, it may not be a viable option for start-ups.
6. Ooma 
If you're a small business whose business communication is limited then Ooma's internet telephony will help you a lot to bring scalability and dependency in your customer-business communication. Packed with almost every industry-standard feature, this VoIP service provider is committed to delivering quality service.
Surprisingly, its call quality is impressive. As a small business, you can purchase its subscription as per user bases. Speaking of subscription, it is less than what CallHippo offers.
With CallHippo, you have four subscription choices, while Ooma only has two to offer you which may bother some businesses. Nonetheless, it tried to cover most of the VoIP telephony features in those two plans. It's near to success.
Strength
Three-way conferencing facility
Enhanced call blocking service
Weakness
Limited choice in the subscription
Recurrent incidents of recurrent calls
Final Verdict
If business communication in your ecosystem doesn't take place at multiple levels and you don't need a full suite of telephony features then Ooma is considered worthy.
Bonus: 8×8
Launched in 2002, 8×8 soon gained significance at the global level. At present, a million businesses are using its services. If you are a small business with limited international presence then you can surely bank upon it.
With its handful of third-party integration with business apps like Slack, Zendesk, and Microsoft Dynamics, it leaves no stone unturned to bring reliability and scalability to your business communication. It offers local phone numbers of around 70 countries at an affordable cost while its toll-free number facility is available in around 110 countries. Being well-equipped with every work-from-home resource makes it relevant to the current situation.
All of its plans include features like team messaging, HD video conferencing, and screen sharing.
Strength
Great international presence
Weakness
Its closed API can hinder its services at some point
High cost
The Final Verdict
The comprehensive international calling facility of 8X8 makes it likable for businesses that have limited worldwide presence. However, you may end-up paying a few extra bucks other than options like CallHippo.
The Takeaway 
Internet telephony is the future. The sooner you admit and adopt it, the better it would be. Running a business is like riding over a bumpy road. But, it can be as smooth as a cakewalk if you have a trusted and reliable internet telephony service provider as your partner.
Just like a good partner, it will help you make through the tough times, make most of your investments, and conquer the world. So, pick anyone from this list and enjoy streamlined business communication.