Many queries related to jailbreaking one's devices are because of their nature of work. Because people think this can void their warranty, crash their device, and cause irreparable damage. Such cases and warnings are all around the net. But hobbyists and engineers like to tinker with Amazon Fire TV Stick to determine its true potential.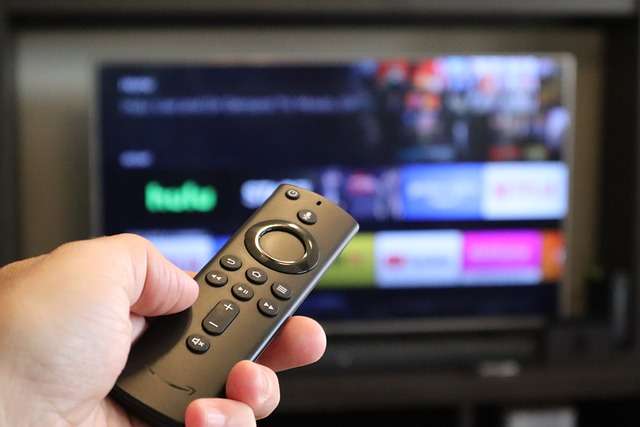 So, starting with the big elephant in the room, Is it illegal, and can it amount to any prosecution to jailbreak a Fire TV stick? An unlocked Fire Stick is not a problem or something to worry about because it is NOT illegal to do so. It is not illegal to jailbreak an Amazon Fire TV stick, be it any generation, but you have to know the procedure for how to jailbreak Fire Stick.
But the only difference is that a regular and jailbroken one involves installing Kodi and perhaps some other apps. The legality largely depends on how you use it, and so far, we have not seen any such cases.
How to Jailbreak Fire Stick?
Many queries related to jailbreaking your Fire TVStick are because of its nature of work. Because people believe this can void their warranty or crash their device and cause irreparable damage. Such cases and warnings are all around the internet. But hobbyists and engineers like to tinker with Amazon Fire TV Stick to determine its true potential.
If you know that plenty of third-party apps can perform better and improve your experience, you would also like to try some. The Amazon App Store has apps, but Kodi and Crunchyroll are some apps that are not preinstalled. And some are available in APK forms, so you can go the manual way.
But now that the big worry is out of the window, we know that tinkering or jailbreaking your device is perfectly fine. Let us see why we would want to do that.
Amazon's Portable TV Stick
The big thing about Fire TV is that it made the work easy for us. Watching any channel or content on TV has become a big way. It has revolutionized how we watch TV for a few years now. And it seems there is no stopping it. With a pocket-sized device that does not need any external power source, once you unlock it, you can push it to the boundary.
You can watch direct access content, free movies, TV shows, and more without lifting a finger—no need to watch or search online and wait for a channel. Cable TV is revolutionized using a simple USB stick. And, because Amazon is a large giant, it can bring anything to your doorstep. This device is HDMI-enabled, meaning if your TV has an HDMI port, you can stream content from Netflix, Amazon Prime, HULU, and much more. However, there are caveats like the subscription fee. You have to pay for what you watch.
And such compulsion makes consumers who cannot pay for it look for other alternatives. Kodi is one such platform that does all that for free. It is perfectly LEGAL, and an unlocked Firestick will not cause anyone a problem. You can have it with you anywhere without an issue. So far, you can do it yourself, too, because of so many elaborate tutorials online. Or, you can ask some professional to do it for you if you can arrange to meet with them locally.
So, there is no reason to buy a hacked device because it can result in viruses and Trojans. So, do not go buying such Fire Sticks. Rather, buy a new one, and do it yourself if you need.
Step by Step Jailbreaking a Fire TV
Because it is impossible to give a comprehensive tutorial in a small article, we shall focus only on the essential steps. This will give you an idea of what to expect when you go for it.
First, you must change your Fire TV Stick's settings to allow other apps to install.
Second, download the Installer on Fire TV Stick.
Then, sideload any app you like, e.g., Kodi.
Finally, configure Kodi to access the media and other permissions.
In any case, you will only have to go through the 4 methods. This makes it easy for all.
One can install and try jailbreak because this allows users to do much. For example, improve the storage of the stick. It can allow users to delete unnecessary apps. Jailbreaking is not just about adding content but also removing it.
How to Install Any App on Fire TV?
Because Fire TV does not make third-party apps available from its app store, you must do it manually. Remember that doing so does not mean you can't download any more apps from its regular app store. Fire TV is the best device because it does not hinder a consumer's choice. You can also do all this on Fire TV, Fire TV Stick, and Fire TV Cube. This provides an upgraded viewing experience.
Go to Home Screen, click on Settings, My Fire TV, and Developer Options, and finally, click ON for Apps from Unknown Sources. This is going to allow the first step we listed above. It is important to re-enable the security features after you have done so because temporarily disabling the security from this section can open up other loopholes.
Now, download an app to install or sideload an APK file. Or, some other way, it is all based on your experience. This is because in the 2nd step we mentioned above, there are many ways to do the same thing. In the recent scenario, the best way is to use Downloader. Go to Your Apps and Channels screen, click on the Home button and hold it for a few seconds. Then, click on Apps, Downloader, and wait for it to install. Then, open and launch the app, then use this app to sideload another app like Kodi.
So, the Downloader apps now take charge of all the other steps. This has allowed even novice users to install Kodi and watch for free.
Conclusion
In any case, jailbreaking your FireStick should be your choice. Not because everyone else is doing it. If you want to install third-party apps like Kodi and can't pay a subscription fee, go for it. Else, enjoy your paid channels. While setting TV, you can check out https://nowe-kasyna.org/.