The state of modern business has grown so that if you are working in either tech, marketing, or any other internet-driven business, then pretty much remote access is directly or indirectly part of your ongoing business. This is by no means a bad thing. Although originally this change came about as a result of the pandemic, it has persisted following the pandemic mainly because remote work and, as a result, remote access increases efficiency and work output. This remote access and remote work trend are not limited to established businesses.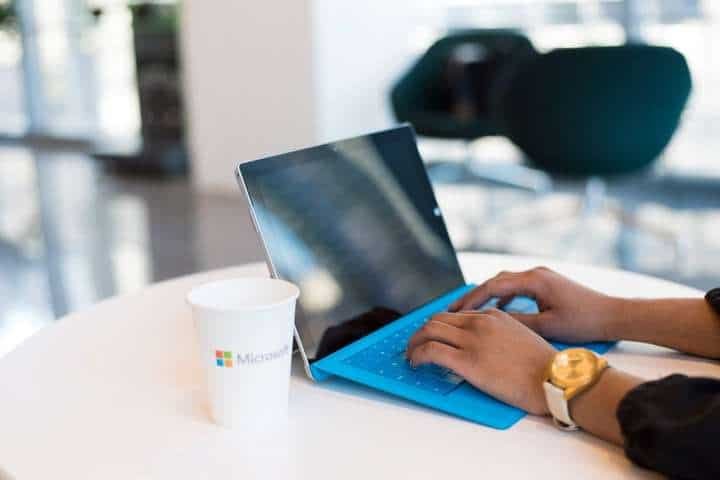 Many other aspiring online workers are also dealing with the idea of using remote access to enhance their potential businesses. In this midst, Windows, the most popular OS in the world, has naturally worked to be considered one of the main candidates for VPS use. But if you are looking for a Windows VPS, what are the things that you should look for in a Windows VPS package? In this article, I will review the five most important things to always look out for when buying a Windows VPS. Let's get to it!
1. Affordability
Here's the most important thing to always remember when considering a VPS purchase: they cost money. This means you incur costs that need to be justified by what they offer. The VPS market is quite large, with all sorts of offers and packages you can choose from. The golden formula here is to consider exactly what are going to be your main requirements of your VPS from a hardware point of view, and then to compare the top options and go for the cheapest option. If you are not looking for a rare feature, cheaper is almost always better for VPS. 
I'm not gonna just mention costs without providing an option. Cloudzy's cheap Windows VPS hosting ticks all the technical boxes you want from a Windows VPS, and at the same time, it is incredibly affordable, starting at just $7.95. You will get a free Windows version as part of the package. Other features include base-level anti-DDoS security, 15 global data center locations, free updates, flexible billing, and diverse payment options with a seven-day money-back guarantee as the cherry on top!
2. Technical Support
VPS as a technological force has been around for many years, but until recently, it was not adopted as the main driving factor in businesses. Couple this with the fact that it is a computer skill, and naturally, many people have trouble with the different types of protocols and connection procedures. Since a VPS is essentially a second computer at your disposal that may need fixes and workaround by being remotely connected, you would want your VPS hosting provider to have the best technical and customer support apparatus. The likely issues you will face when working with a VPS are not limited to the setup procedure; therefore, always look for a 24/7 support program with good reviews from previous users as part of your VPS purchase. A bad technical support team could make your VPS experiences useless. 
3. Server Performance
Getting to the more technical aspects of a good Windows VPS, we have the server performance metric. Server performance is critical for nearly everything you want to do with your VPS server. Not only is high latency annoying in normal use cases, but when the VPS is used for tasks such as forex trading, this will get even worse. And don't even get me started on all the server-based use cases. If you want to use your VPS for any use case that makes it into a server, such as game hosting, website hosting, VPN, etc., then server performance needs to be your number one priority. Poor performance as a server will severely hamper your technical ability to get things done by increasing the latency. Check reviews for your VPS candidate to make sure it is capable, and get a service with a money-back guarantee so you can get a refund in case of poor server performance.
4. Data Center Location
Data center location is important from two different perspectives. The first and the more important factor is the server's above performance. Generally, you would want the server you're buying to be as close as possible to you geographically. A farther away server will naturally cause higher and poorer latency. A good metric to generally estimate a VPS provider's quality is to see how many different and diverse options they offer as data centers. 
The second factor of importance regarding data center location is those users that need a specific server location to connect to. A user may be looking for a specific server location to bypass Netflix geo-block by a streaming VPS. Or a user may be looking to host a VPN by their Windows VPS in a specific country. The higher the number of supported servers, the better. 
5. Security
Most remote access protocols that enable VPS connections have encryption embedded into them and therefore are safe. However, if you host a website or any other business or personally sensitive data on your VPS server, then it is important to make the server as secure as possible. Make sure that the VPS provider also has some measures undertaken to protect you (Anti-DDoS is a good example). Some VPS providers do not allow additional anti-malware programs to be installed on their servers. So make sure that if you want to get a Windows VPS, both provider has your security in mind and that you are allowed to make it as secure as possible.
Summary
Some people think getting a Windows VPS is as simple as googling and buying the first options you see. You should consider your security and requirements and the costs being expended to get the best possible deal!