Contract development and manufacturing organization or CDMO is commonly used in the pharmaceutical industry. It involves comprehensive services involving drug substance manufacturing and other phases of its development. Learn about the latest on these organizations when you click here.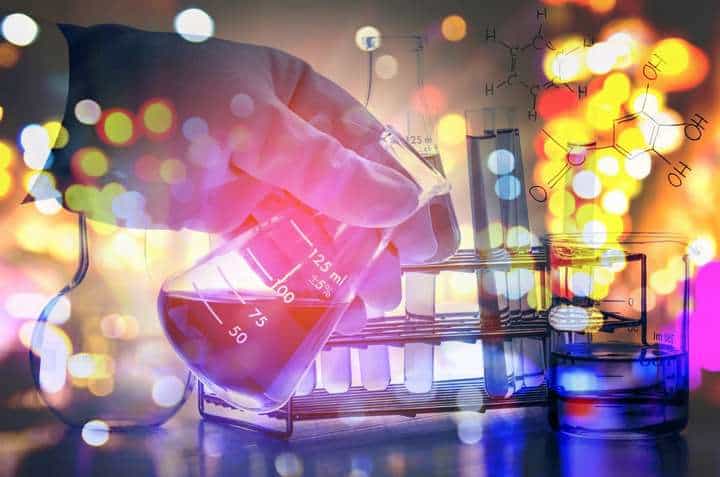 Major companies may outsource these aspects of their business, leading others to discover new drugs or improve their scalability. Others may get CDMO services to focus on drug marketing and discovery instead of the formulation and research phases.
Services available may include pre-formulation, research, development, studies with stability, pre-clinical materials, methods, scalability, phase I clinical trials, late-stage clinical trials, commercial production, and registration batches. Most of these CDMO may provide development as a standard part of their packages.
Since there are a lot of them in the industry, their customers may expect competitive pricing and affordable rates. Another requirement is regulatory compliance and flexibility, which is present in many of them. These companies are regulated by the Food and Drug Administration, and they must follow good manufacturing practices.
An Overview of How they Work
In a CDMO, the developer works with the manufacturer to create detailed specifications for a drug. The manufacturer then uses these specifications to create a formula, which outlines how they will produce the product. The developer and manufacturer continue to work together throughout the manufacturing process, monitoring progress and making necessary changes as needed.
This process allows the developer and manufacturer to ensure that the product meets all of the customer's requirements. It also allows for faster delivery times and reduced costs overall.
Generally, the pharmaceutical industry may outsource its services to these contract research organizations. They exist to provide medicinal chemistry services and early-stage drug development for small-scale work. With the help of contract development and research organization, the CDMO will do the scaling up and the clinical trials by preparing multi-kilo amounts and hundreds of grams of a specific compound.
The commercial-scale amount may even reach metric tons. Over the years, many have been expecting these companies to be a one-stop shop for manufacturing various substances. The answer to the rise in demand for outsourced services in the pharmaceutical market and they work with multiple technologies or dosage forms. Low-cost manufacturers have also increased their contract percentage in the market because of their affordability.
To find a CDMO, start by doing some research online. You can use search engines like Google or Yahoo to find lists of trusted companies across the country. Once you have found a list, start reading through it to see if any of the companies fit your needs. Remember that not all of them are created equal, so make sure to compare prices, services offered, and other essential factors before calling them.
Differences Between OEM and CDMO
Original equipment manufacturers or OEMs generally refer to the companies where their goods are used as components in many products of another business. These businesses are then going to sell the finished items to the users.
CDMOs and OEMs are two different types of organizations. An OEM is a company that manufactures products for other companies. On the other hand, contract development and manufacturing organizations are companies that help in building and delivering products to customers. The main distinction between a CDMO and an OEM is that the former builds products for other companies while the latter manufactures them.
Another critical difference between CDMOs and OEMs is that OEMs are typically driven by profit, whereas CDMs are focused on customer satisfaction and innovation. This focus on customer satisfaction can be seen in how CDMOs approach product development.
For example, CDMOs will often work with their customers to develop ideas for new products or changes to existing ones, or make better changes. In contrast, most OEMs focus more on producing the best possible outcome, but they may not directly interact with their customers.
Benefits of Working with a CDMO
There are many benefits to consider when it comes to working with a manufacturing organization. Some of them may include the following:
Selection of the product packaging and appropriate materials
Development and implementation of reproducible, flexible, and extendable products through efficient processes
Produce clinical samples through tests
Provide regulatory and analytical support
Technology transfer and the possibility of scaling up
Provisions for syringes, cartridges, and aseptic filling of lyophilized or liquid substances
Another benefit of working with the best organization is their expertise in providing test results, aseptic filling, and negotiating contracts. Get more info about the aseptic processing on this page: https://www.sciencedirect.com/topics/agricultural-and-biological-sciences/aseptic-processing. A CDMO may be able to negotiate better terms for your company than you would be able to on your own, leading to savings for both you and your customer.
Additionally, the organization may be able to provide additional services such as due diligence or contract review that can help make sure that your contract is executed correctly.
Working with a CDMO can offer many benefits, including experience in contract development and manufacturing, expert negotiation skills, and access to resources you may not have.