The digital currency market appeared back in 2009 and, during this period, has grown from unknown candy wrappers for geeks to an industry with a trillion capitalization. At its peak, in November 2021, the total capitalization of the entire cryptocurrency market reached over $2.8 trillion.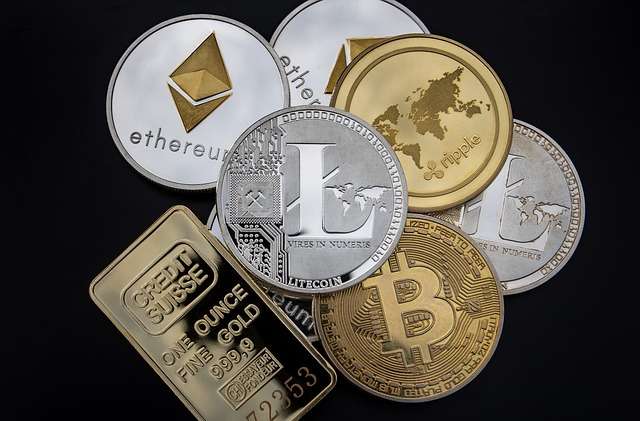 Over the years, many platforms for working with digital coins have emerged in the industry. However, novice investors face difficulties finding the safest place to buy cryptocurrency. Hundreds of scammers appear in this industry, so choosing a crypto platform must be as thorough as possible.
In this material, we will introduce some ways to trade cryptocurrencies. By the end of the reading, you will become familiar with CEXs, DEXs, and their functions and comprehend how to apply them to participate in decentralized finance. In addition, we will tell you by what criteria and for what needs to choose platforms for trading.
What Platforms Trade Cryptocurrency? What is CEX?
Centralized regulated services, or CEXs, are the more widespread among users worldwide. Most people have made at least once made the transaction through CEX. Centralized platforms monitor transactions and act as middle layers in buying, selling, and trading a wide range of digital assets.
Terms vary from CEX to CEX, but most exchanges charge a commission for their services and require KYC verification to allow clients to use their platform. However, users who want to skip the KYC process can still apply CEX with limited options and restrictions on transactions. The safest crypto exchange requires the client's data to protect all other clients. Centralized platforms will suit you if you have nothing to hide and do not violate the law.
Big crypto exchanges CEX:
Binance
Kraken
WhiteBIT
Huobi
Coinbase
KuCoin
Online stock trading websites such as RobinHood and eToro have also recently joined the crypto market. Do not forget to look for up-to-date information from major CEXs to keep track of current exchange volumes. This information can be found on various websites, but the most common and reputable are Coinmarketcap and CoinGecko.
The daily trade volume is a crucial indicator since liquidity directly depends on it, and so does the stability of fulfilling the exchange's obligations. Therefore, it is better not to register and work on little-known sites. Otherwise, you risk not completing a deal on time, which means a lost opportunity in trading, for time matters a lot.
What Platforms Trade Cryptocurrency Providing Anonymity? What is DEX?
Decentralized platforms provide trading cryptocurrencies between users with no middle layers. Such platforms are based on coding and math formulas applying automated market makers to establish rates and link you with other traders.
Neither a person nor a third party manages coins on a decentralized service, hence the term "decentralized." Your coins remain under your control when you trade through the DEX, so you can use the DEX over the CEX if you don't trust brokers to hold your money. However, bear in mind that the responsibility for your funds is on you. So you and only you are the coins' owner; if they are lost, the platform has nothing to do with that.
Since there is no authority to own users' funds, DEXs count on clients' liquidity pools to provide market movements. For that purpose, they use liquidity pools that clients support by adding their assets, usually in pairs, such as ETH and YLD. 
Decentralized platforms do not require KYC, which can make trading accessible to those who refuse to use regulated platforms.
Big crypto exchanges DEX:
Uniswap
Sushiswap
Pancakeswap
1inch
New DEXs are released often, so don't forget to check the latest information on the best DEXs.
Storage of Cryptocurrencies on the Exchange
CEXs protect and store your funds on their servers while you trade them. It makes CEX an attractive place to store cryptocurrencies if you are unsure about the safeguarding of your digital assets. Some CEXs offer their wallets which you can use to track your funds.
Many CEXs claim that they store most of their assets in a cold wallet, meaning a wallet that is not connected to the internet, as an additional security measure. However, checking what CEX is doing with your or anyone else's cryptocurrency is impossible. Keep in mind that in the event of a successful CEX hack, your money could be at risk. Therefore, you should choose only reliable and time-tested platforms. One of these is the largest cryptocurrency exchange in Europe, WhiteBIT, which offers many levels of protection. Its security protocol regularly undergoes independent audits.
Because DEXs are decentralized and there is no central authority to protect assets, you cannot store your cryptocurrency with DEX while trading; you can only stake in the liquidity pool or stake your LP tokens for rewards. Using the DEX makes you the only custodian of your wealth. That is, you are the only one responsible for your funds, and in the case of funds lost, there is nobody to ask for help.
Exchange Operations on CEX
So, we have already answered the question of what cryptocurrency exchange is; it's time to figure out how to use it properly. Visually, centralized crypto exchanges are no different from platforms in traditional finance. For this reason, CEX is generally considered easier to handle than decentralized platforms. CEX often offers user manuals for proper trading on a platform. In addition, centralized services allow you to practice trading through a demo account. That is a precious tool that can save you from financial losses due to the opportunity to learn and practice. Moreover, using a demo account, you may find details you could miss out on, as well as polish your trading strategy.
Besides, CEX has an ample supply of cryptocurrencies available for trading, both in variety and volume. For example, the WhiteBIT cryptocurrency exchange has 445 digital coins and tokens on its trading list. Many CEXs can offer spot, margin (with varying leverage ratios), and derivatives trading due to their centralization, which most DEXs do not offer. CEX also allows setting stop and limit orders, which can be a helpful tool when trying to limit losses or buy new cryptocurrencies in a volatile market.
Exchange Operations on DEX
Maybe it doesn't feel that way to beginners, but DEX user interfaces are usually quite straightforward if you look closely. As a rule, they are devoid of graphic design, but this does not prevent traders from trading billions of dollars through such platforms daily. DEX platforms usually have only a few buttons: Connect Wallet, Trade, Pool, and Rewards.
Step-by-step guide on trading on DEX:
Click "Connect Wallet" and confirm that you want to connect your wallet to the platform.
Find the box in the center of the exchange page.
Choose the cryptocurrency you have and the cryptocurrency you want to buy.
Enter the amount you wish to exchange, and AMM will calculate the trade.
Click the Exchange button and confirm the transaction in your wallet.
You can "look under the hood" and see how your transaction is being processed using a link to a block scanner (like Etherscan for operations on the Ethereum blockchain) you can access from your wallet.
Trades can fail if the value of a token fluctuates sharply in the middle of a trade. You can account for these price changes, called slippage, by setting slippage limits to a higher percentage in the exchange screen settings (between 0.5% and 1%, for example).
One crypto investment company may prefer decentralized exchanges to buy little-known tokens. The fact is that crypto venture investors buy crypto assets at the early stages of development when tokens are not yet listed on centralized exchanges.
Pools and Liquidity Funds (Staking)
Liquidity pools allow transactions on the DEX without intermediaries, as they are managed exclusively through intelligent contracts. That means computer code, not someone, is responsible for managing the pool.
As mentioned above, you can become a liquidity provider by staking cryptocurrency in a DEX liquidity pool. After that, you will receive transaction fees from the activity in that pool, not the CEX receiving those fees, while you can also stake your LP tokens for more token rewards.
Which Platform Suits You Better?
If you are new to cryptocurrency trading, it is probably best to start with CEX and learn how the market works. There are three factors to consider when choosing a CEX:
user experience;
safety;
trade volume.
Also, if you don't like taking care of and protecting your portfolio of cryptocurrencies, then CEX might be a better option.
However, once you become more familiar with cryptocurrency trading, you might want to dive into the world of DEXs and take advantage of the many opportunities they offer for participating in Decentralized Finance (DeFi). DeFi offers incredible opportunities to increase your wealth, and since DeFi is still in its beginner stage of development, innovations and new investment opportunities are constantly emerging, so keep track of the news and updates in this field and always check the ranking of the most reliable DEX exchanges to avoid scammers.
Read more exciting articles on crypto trading on the WhiteBIT blog. This resource rolls out interesting articles and asset descriptions, manuals on trading, guides on creating crypto exchange accounts and starting investing in digital assets, etc. WhiteBIT is not just a crypto exchange – it is the entire community of like-minded people who meet and share experiences and ideas, united by the same idea – to make money with crypto and expand the adoption of digital assets worldwide.