Simply put, a Laboratory Information Management System (LIMS) is software that allows the effective management of test results, and samples (and their associated data) to improve lab productivity.
By adopting the use of a LIMS, your lab can integrate instruments, automate workflows, and manage samples and associated information. Plus, as well as producing reliable results more quickly, you can also track data from sequencing runs over time (and across experiments) to improve efficiency.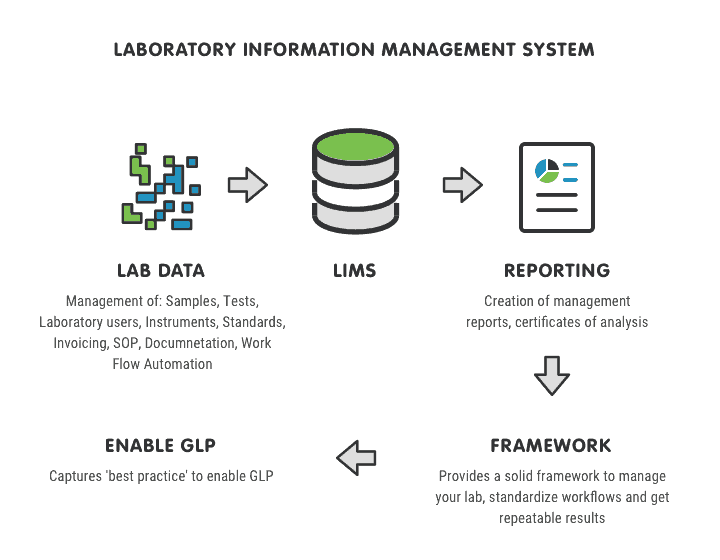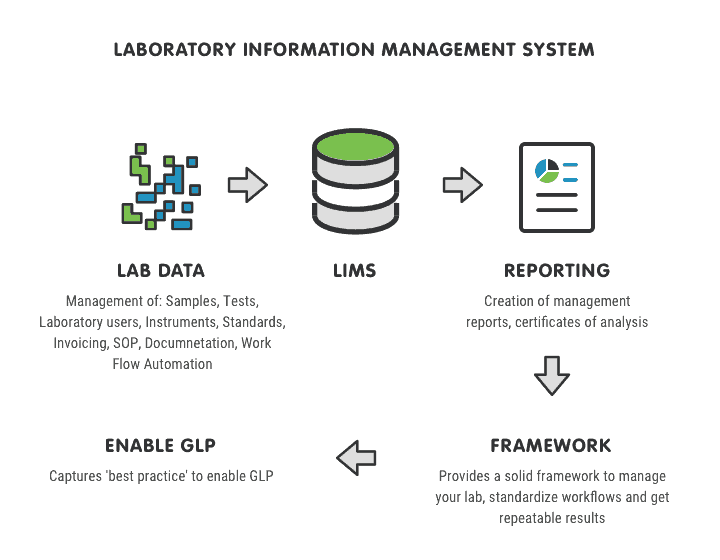 This kind of software helps standardize tests, workflows, and procedures. At the same time, it allows the provision of accurate controls (such as test limits) of the process itself. You can also integrate instruments into the LIMS to automate the collection of test data. This eliminates the need to manually transfer results between the instrument and the LIMS solution, eliminating typographical errors. Entering numbers by hand typically results in a 1-3% error rate, and forces all results to be manually validated and approved, taking additional time and resources. The LIMS can be set up to ensure that only results from calibrated instruments may be recorded in the system and, via unique login, to check that the person, entering the results, is adequately trained in the operating procedures to perform the test.
Who uses a LIMS?
LIMS is used by laboratory and support staff across many industries – and of all disciplines. It can be easily argued that every laboratory can benefit from the use of a LIMS – but they're most commonly found in industries such as manufacturing, medical, environmental monitoring, and pharmaceutical – as well as within quality assurance labs.
What are the benefits of using a system such as this?
A LIMS can help an organization in three main ways:
Accuracy: A LIMS helps labs produce repeatable, accurate results
Efficiency: A LIMS helps labs speed up and automate otherwise arduous tasks
Management: A LIMS helps labs retrieve and store results quickly
This kind of software can also help labs meet regulatory requirements such as FDA 21CFR Part11, GLP, and GMP by formalizing what they do – and how they do it – while also enabling the efficient management of the laboratory.
What makes up a good LIMS solution?
A good LIMS solution allows labs to concentrate on getting on with 'the science' in what they do, as opposed to otherwise spending valuable time entering results in spreadsheets and/or creating paper records and manually finding and extracting data from that manual archive for management purposes.
It also keeps an audit record of all changes of data as well as who entered and/or changed that data, creating a complete history of the sample and associated data through its life in the laboratory.
A good LIMS should…
Be easily configurable, so that the individual customer's needs are met
Be adaptable to the needs of the laboratory – which may continually evolve and shift over time
Offer management of the entire life of individual samples, including the ability to keep a history of the 'chain-of-custody' and storage, for example
Be easy for the user to work with, with the availability of role-based access control to limit what data users can view and update
Provide a satisfactory degree of flexibility when it comes to interfacing with instruments and additional third-party programmes
Allow you to create automated, repeatable processes.
When it comes to finding what's best, the ideal LIMS solutions will readily adapt and evolve as work practices evolve within your laboratory. They will also allow you to run your lab more efficiently, and enable you to provide traceable, high-quality results to your clients.