VeraOne is a unique cryptocurrency created by the French project AuCOFFRE.com in 2019. Typically, crypto assets are backed by an analog in the form of certain computing power, which causes misunderstanding and distrust on the part of users. Unlike them, VRO crypto is a 100% gold-backed token that is stored in a safe, well-secured place. The price of physical gold directly affects the VRO price, since the value of a crypto asset is calculated from a 1:1 ratio.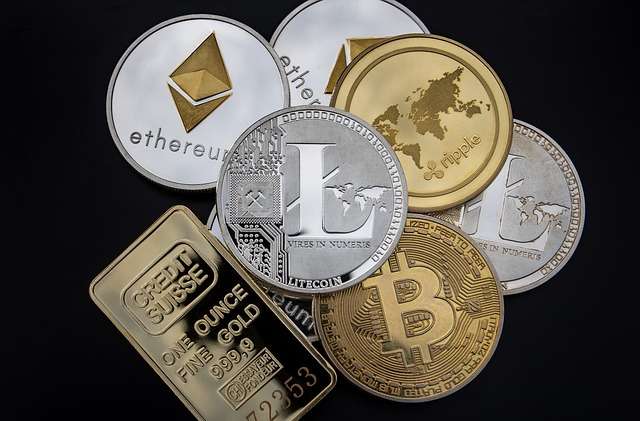 How Much VeraOne Cryptocurrency Is There in the World?
As of the beginning of 2022, there are 66,057,805 coins in circulation. Official resources report that the maximum supply of VRO crypto is limited to 83,540,184 coins, and the maximum supply is 170.00 B VRO.
The current price of a crypto asset
According to VRO Coingecko service, you can buy VRO at a price of $58.00, 1 token is equal to buying 1 gram of gold at the spot rate. The total sales volume for the last 24 hours was $7,626.30, which indicates an increase in VRO. Cryptocurrency exchange reports that the all-time high for this type of cryptocurrency was 58.50 USD, while the all-time low was 51.27 USD. These figures allow us to speak about the relatively new VRO cryptocurrency as the most stable among the analogs existing on the market.
The price of a cryptocurrency changes in real-time. The most indicative for technical and financial analysis are price charts. On them, VRO fluctuations are seen as minimal, which makes the asset an ideal investment for long-term purposes or for making practical payments, such as paying for goods or services. The stablecoin has low volatility, but it is not tied to a central bank, which makes it the optimal electronic means of payment for various purposes.
Why is VRO so stable?
VeraOne is classified as a stable coin due to the fact that this resource is backed by real physical equivalents in the form of gold. The physical and chemical structure of gold does not allow it to be recreated in piece conditions, which guarantees its inviolability and resistance to inflation. At the same time, this asset is highly valued throughout the world, and is stable even in times of crises and economic shocks. Gold retains its value beyond boundaries and time. Exactly the same thing happens with VRO. Thus, VeraOne is a better substitute for fiat currencies, providing greater mobility than physical gold, but much less exposure to external market fluctuations.
In fact, VeraOne is tokenized gold, so it is a more secure alternative to existing crypto options. VRO should help people exchange value based on the Ethereum blockchain and increase trust in cryptocurrencies around the world.
Read more about forex trading here.