Most of the companies have now switched to using VPN. With the work-from-home culture becoming predominant, most businesses are working via a VPN only. VPN, as a technology, has been highly beneficial for personal purposes. However, now companies are using it too. VPN can help to unblock a proxy and eventually start the use.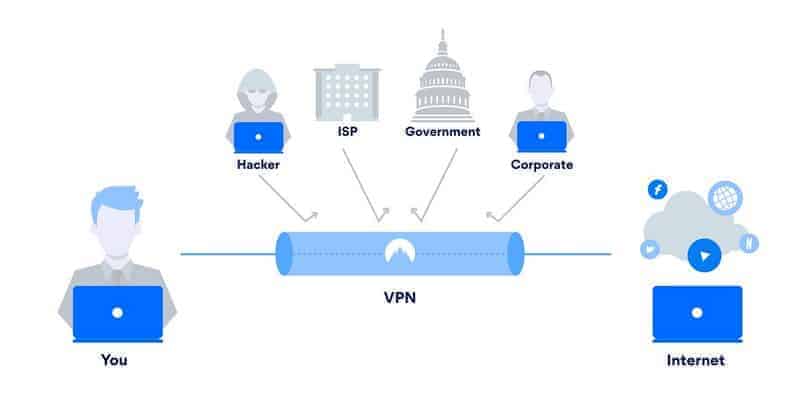 As a business, you don't want your private data to be hacked. Most employees are working from home, and there's a threat to security with WiFi spoofing, Firesheep, and more. With cybercrime increasing each day, it is anticipated by The Herjavic Group that the market will be around $6 trillion.
The Need For Strong VPN Solutions
According to the reports by Verizon, around 43% of small businesses have been victims of a cyberattack. Since there's a large number of internet users worldwide, people are demanding a secure solution.
A VPN is, however, one of the most effective solutions to stay ahead. While remote working is becoming the trend, businesses should adopt more robust solutions. According to Forbes, there will be significant growth of VPN by 18% of $15 billion.
What Is A Business VPN?
While businesses are adopting measures to make themselves eco-friendly, it is necessary to be secure too. Businesses can't rely on their employees to work on public WiFi while handling all personal information about the company.
A business VPN helps to secure the data of businesses. An employee connected to the business VPN can easily access business data. This measure helps to streamline collaborative business activities while remote working.
The business VPN helps to secure the private data of the company. With the help of a business VPN, the employees can work freely and have flexibility.
Why Do Businesses Need VPN?
Businesses need a VPN to establish a secure connection between the device and the office network. Connecting your device to public WiFi and browsing company data can be risky. It is for this reason that many companies ban their employees from working in a shared network.
Traffic direction is also one of the main reasons why most businesses use VPN. VPN reduces the risk of attack on the devices. It is essential to implement VPN for business purposes securely.
A network engineer can configure the network and ensure the tunnels are working. It is necessary to have VPN software to function on the platform. At the same time, it is crucial to enter the appropriate information. Whatever credentials you input, it has to comply with the business servers only.
The increasing threat of cyberattacks is one of the main reasons most businesses use secure VPN networks. Slow speed can also affect the functioning of the business. As a result, apart from a secure network, most companies also opt for fast VPN.
A VPN network can help to configure the network and offer proper encryption. The tech giants around the world use the most secure VPN networks. Most of these businesses have a VPN network.
What Are The Benefits of Business VPN?
Having a business VPN can be helpful for organizations. Some of the main ways through which VPNs have been helping businesses include the following:
1. Reduce The Risk Of Security Breaches
The use of VPN for business purposes can help to reduce security breaches. Only the most significant data breaches make headlines and lead to losses. You surely don't want your business to be one of them.
When employees are working away from the office, giving them access to VPN will be helpful. If they continue to access office data from public WiFi, it can have a negative impact.
2. Customers Feel Secure
When you store your customer data in a strong network, they feel secure. Customers often feel a lot at ease when their business works in a smooth environment. However, it is advisable to help your customers understand what VPN is.
Many customers in the B2C framework have a tough time understanding VPN. Well, educating about VPN networks can be beneficial in the long run.
3. VPN Helps To Build Productivity
Most businesses are looking forward to productivity from their employees. Having VPN can eventually have a direct impact on their productivity.
Peace of mind and ease of working are highly crucial for productivity. When your employees are traveling, they will not have to worry about any data loss. VPN can itself step in to make the data secure.
4. VPN Is Extremely Affordable
VPNs are highly affordable. Businesses often purchase the software in bulk for a long time, which eventually helps them get a discount. It is budget-friendly and highly effective.
Is Spending On VPN Worth It?
Most businesses often wonder if spending on VPN is worth it. Well, it truly is. If you want to cut down your business costs, you may want to stop using VPN. However, if there is a security breach, it is going to cost you more. So, spending a considerable amount on VPN is advisable because it will protect you in the longer run.
Final Thoughts
VPNs are worth it. There are several VPN providers that you may want to choose for your business. It is necessary to consider the basics and select a VPN provider that can help to secure your network.
If your business is entirely online, a VPN can help to secure it.