Are you familiar with industrial panel PCs? In today's world of automation and technology, these devices have become a crucial part of many industries. They are highly specialized and useful tools that are being harnessed by various industries worldwide. But what exactly are industrial panel PCs? Let's explore this topic in depth.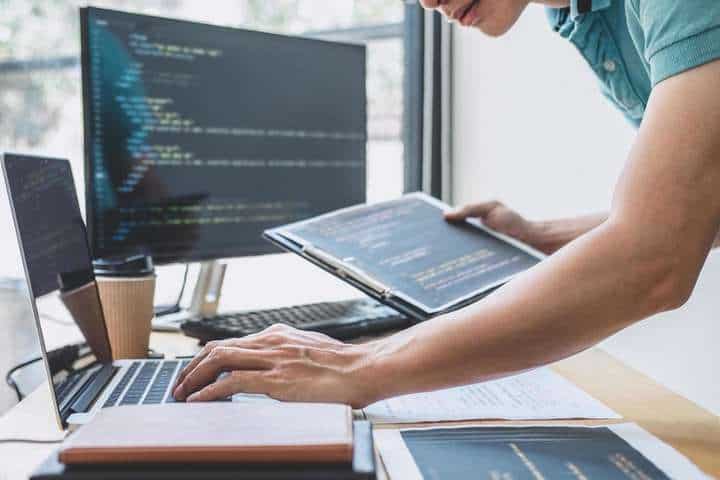 Intro to Panel PCs
An industrial panel PC is a hardware device used in industrial settings as a human-machine interface (HMI). It is used to monitor and control industrial processes, machinery, and equipment. Unlike regular computers, industrial panel PCs are designed to withstand harsh environments such as extreme temperatures, dust, and moisture. They are built to be rugged and reliable to withstand the wear and tear that comes with daily use in industrial settings.
Sectors That Use Panel PCs
Industrial panel PCs come in a wide range of sizes, from small handheld devices to large wall-mounted screens. These devices are designed to run 24/7 and can be programmed for various industrial automation tasks. Industries that use panel PCs include oil and gas, pharmaceuticals, food and beverage, manufacturing, energy, and several other sectors that require specialized monitoring and control.
Industrial panel PCs can be customized to meet the specific needs of a particular industry. For example, they can be programmed to automatically monitor and control machinery and equipment in a factory or manufacturing plant. They are also used as interactive touch screens in retail stores, educational institutions, and healthcare facilities.
Panel PCs have a more straightforward interface compared to regular computers. They are touch-sensitive, eliminating the need for separate input devices such as a mouse or keyboard. Moreover, industrial panel PCs have higher reliability and can be used in a more rugged environment compared to regular computers. They are also used in lots of government and public safety applications. Industrial PCs for government applications are increasingly becoming more popular.
Industrial panel PCs are also widely used in the transportation industry, where they provide real-time data on vehicle performance and driver behavior. They can also be used to monitor traffic conditions and regulate speed limits. Additionally, these devices can be programmed to detect hazardous chemicals or explosives in order to ensure safety on roads.
Scalability of Panel PCs
Another advantage of industrial panel PCs is that they are designed to be scalable. By connecting them to other devices, such as programmable logic controllers (PLCs), engineers can build a complete control system for specific applications. The panel PC connects to the sensors and switches via the PLC, allowing real-time monitoring and control of the system.
Industrial panel PCs come with the capability of running demanding industrial software. This feature allows the PCs to perform tasks that are not possible with regular computers. For instance, they can remotely control machines and equipment, execute complex automation tasks, and monitor extensive databases of industrial processes, among other uses. A rugged pc is great in these types of environments due to their sturdy build.
In conclusion, industrial panel PCs play an essential role in modern industrial automation. They provide reliable, rugged, and scalable solutions for monitoring and controlling industrial processes and equipment. The panel PC's interface is highly intuitive and easy to use, making it an essential tool for many industries worldwide. The technology behind industrial panel PCs is continually evolving, and we expect to see even more powerful devices in the future.