Solar contractors are at the forefront of transitioning the world into using cleaner and better energy. As this industry grows, it employs and develops better methods to carry out operations.
One thing that has revolutionized the industry is software. If you aren't aware of how much software has changed the world of solar installation, visit https://www.solargraf.com/ to find out.
These programs are readily available and they come with several promises such as costs reduction and accuracy improvement.
There are also various types of these programs out there and each promises to help solar contractors in one way or the other. Below, we will be discussing the various types of software for solar installation and contractors.
1. Customer Identification
Acquiring new customers and generally generating leads can be quite challenging in this business. Not only is it a somewhat difficult task, but it can also be costly and time-consuming. Some contractors have even resorted to going around neighborhoods and advertising their products to people in a bid to drive up sales. When it comes to information storage, some contractors have employed several platforms like Excel.
Luckily, with a customer identification program, you can make sales a lot simpler and even bring your customers right down to you.
Solar software in this category often serves as an online marketplace where homeowners are matched to installers or vice versa. Some of these programs even let installers offer financing options and quotes to the homeowners they were matched with.
2. Financial Management
Some residential clients often prefer paying in cash for the systems. However, many others rather wish to see the financing options available to them, from PPAs to leases and so on.
Contractors can offer their clients all these through financial management software. Programs under this category access the most current data and use them to feature rebates, electric rates, tariffs, and so on from specific towns and states. This way, customers can understand how their electric bills will be affected by the solar installation.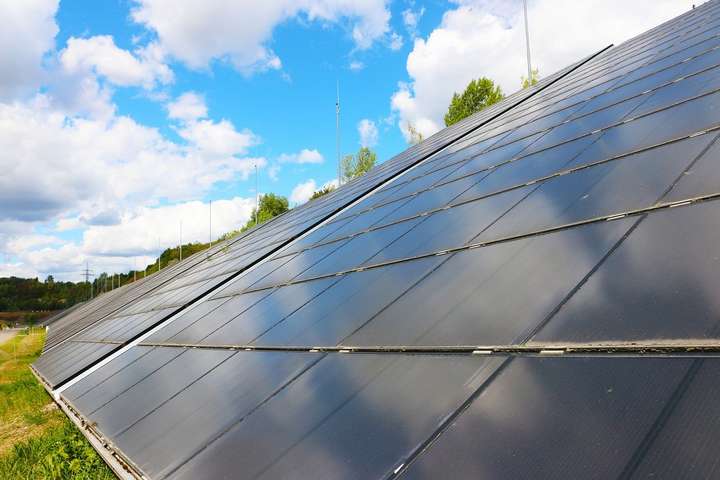 3. System Design/Proposal Generation
Solar installation is not exactly a high-profit business. In this business, every dollar is something and one dollar saved could make a lot of difference. So, it is only typical that people in this industry are trying everything they can to increase their profit margin while ensuring the best services are provided.
Fortunately, these two birds could be killed with one stone which is system design/proposal generation software.
What do you do when you have an inquiry from a homeowner? Do you set up a meeting and then go to the potential client's home, climb up the roof, and get measurements, before you finally compile a proposal for them? If this is your method, then we have sad news for you, other contractors around you may have upped their game and abandoned this method. This may be why you do not make as many sales as you want to.
How? Well, there is a solar program that helps contractors make very accurate proposals without even getting on-site. These programs enable remote assessment of sites. So, sometimes before you get to the site, your potential client may have gotten several quotes from those using this type of software.
Now, if you were the client, would you rather go with the contractor that has proved to be more in tune with the recent development and was able to get them a quote as soon as they did? Or will you choose you, with the old method and slow delivery time?
Investing in a program that can help you generate accurate proposals and system design without visiting the site will not only drive up your sales but also make your work easier. But it will also help you save up the money that would have otherwise been used to go for the site assessment.
4. Energy/Operations Management
Operations, asset management, and energy management programs can help contractors and system owners manage and monitor solar sites. The services you get from the software will depend on the one you choose for your business. Some can help cut down on-demand fees for systems that have storage. Whereas, others can improve asset management's accuracy and efficiency by providing automated data.
Some software reduces soft costs; it does this by ensuring it's more efficient and easier to manage several sites. With this type of program, tasks like tracking the project's performance that you otherwise used tools like emails, phone calls, Outlook, and Excel for can be carried out more accurately and quickly.
Some other programs can analyze and automate sites using energy storage. They can track utility rates as they change and other things to reduce demand fees while improving project economics.
5. Customer Relationship Management
Once you identify your potential customers, you have to ensure they have the best service. This includes tracking the progress of the job, right from proposals down to completing the project, and this requires organization and lots of work.
With a Customer Relationship Management program this will be made a whole lot easier. When the best services are provided to your client, you can rest assured that they will always speak well of you and come back if your services are needed again. While making new customers is great, ensuring your old ones are loyal to you is even better. You can click here to find out more on why retaining old customers is as important as (perhaps even more important than) having new ones.
Conclusion
Programs that can help you in your solar business are widely available and are of various types. Each type provides you with one unique feature or the other. When you invest in reliable software for your solar business, you will be surprised at how much good you will end up doing for your business.