What makes a good physician? When a patient recommends their doctor to someone else, why do they do it?
Do they do it because the doctor has a wonderful bedside manner? Do they do it because the doctor is extremely well qualified? Do they do it because the doctor has been preparing for medical school?
While these reasons may have played a role, they are all incidental. Often enough, the patient may not even know much about their doctor's educational background at all. The primary reason why patients recommend their doctor to family and friends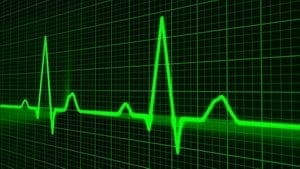 is because the doctor provided an accurate diagnosis and effective treatment plan. In other words, the doctor knew what to do. A knowledgeable doctor is a good doctor.
The Role of eLearning
It takes a tremendous amount of learning to become a good doctor. And with the exponential growth of medical knowledge advances, doctors have to learn more and more information faster and better. While there was a time when book reading and attending lectures and having plenty of practical experience was enough, it isn't anymore. Consequently, doctors have embraced e-learning as the most efficient way of acquiring new information.
eLearning to Get Into Medical School
Developing sufficient core competencies to get into medical school has been spearheaded by the e-learning revolution. While many bright students begin studying for the MCAT during their sophomore year, the online MCAT tutoring has changed, becoming even more challenging. It's gone up by two hours. Considering that it was already four and a half hours, this is a huge leap in how much more students need to know to do well. Through signing up for a comprehensive program like Next Step Test Prep MCAT Tutoring, they use e-learning to learn what will most likely be on the exam in the most efficient way possible. In fact, the exams are now so competitive that those who try to learn everything they need to know through study or hiring a tutor are less likely to pass simply because they are not learning enough of the right material adequately.
eLearning for Continuous Professional Development
Medical professionals consider continuous professional development essential. It's so important that billions are spent each year on educating doctors and hospital staff. It's not just for career advancement but to meet CME's legal requirements for their state. Once again, e-learning is what makes the difference between a good doctor and someone barely able to keep up with the ever-increasing demands for clinical competence.
eLearning Technology in Medical Education
How do physicians and medical staff keep up with advances in medical knowledge? By listening to lectures and attending training programs, and by going to seminars and conferences. However, those learning organizations that integrate eLearning technology are the most effective. Through eLearning,  leaders in medical education can help doctors stay up-to-date with far greater ease.
Here are 5 reasons why e-learning is the most effective way for educating doctors today:
Doctors learn better and faster. It's easier to learn from a video that you can rewind and watch over and over again rather than listen to a lecture. It's easier to learn from interactive modules than through passive learning methods. It's easier to visualize complicated concepts through animated multimedia graphics. For instance, visual images are important to grasp how things like MRIs, ultrasounds, ECGs, and x-rays work.
The cost of education is lower. There is often no need to spend money on expensive training conferences and seminars. Travel costs, accommodation costs, and renting out large rooms are all unnecessary.
There is less schedule disruption. It's easier for doctors to fit learning into their busy schedules rather than go to a physical classroom. Doctors don't have to disrupt their clinics' workflow. Almost all healthcare professionals – doctors, nurses, and hospital or clinic administrators–are frequently overbooked, and finding time to slot in training is never easy. Since eLearning is asynchronous and remote, everyone who needs to do a CME can work at a time and place that suits their schedule.
Educators find it easier to teach. This is because they don't have to present the same material repeatedly to different groups, nor do they have to review any course work. Videos replace live lectures, and automation can correct quizzes and provide feedback on any subject. What's more, it's possible to train tens of thousands of doctors when the educational material is delivered through a cloud platform. Besides, everything can be tracked and reported — learning groups, lectures, scores, and overall learning results.
Information can be quickly updated. Medicine is one of the most dynamic professions when it comes to dealing with change. Medical theories become obsolete. New drugs are invented. New medical procedures resolve previously incurable diseases. New medical equipment is constantly being updated or invented. Although it's hard for an educator to stay on top of everything, it's easy to update eLearning technology with the latest findings.
E-Learning and Medical Facilities
Besides helping doctors become better at their profession, e-learning helps small, medium, and large medical facilities run better by providing superior staff training. A clinic or a hospital has a large number of administrative and legal issues to deal with, and e-learning can quickly onboard new hires, educating them on guidelines, restrictions, policies, and procedures.
In a knowledge-intensive profession like medicine, e-learning makes all aspects of education so much more manageable.