Social media has become an integral part of the business landscape in today's digital world. With more and more people using social media on a daily basis, businesses are now turning to social media to increase their reach and grow their customer base. Having a solid social media following can be an excellent asset for any business, as it can help them reach a wider audience, engage with their customers, and ultimately increase sales.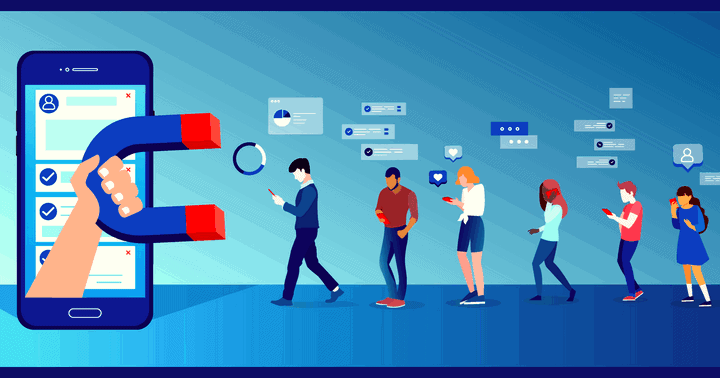 As the use of social media continues to grow, so makes the demand for followers. According to Statista, there are currently 2.7 billion users of social media across the world, with Facebook leading the way with 1.62 billion monthly active users. With such a broad audience, it is no wonder that businesses and individuals are turning to buy followers to boost their presence and credibility on the platform.
However, there are both pros and cons to buying social media followers. Here we explore the advantages and disadvantages of doing so and the latest statistics on why people are opting for this route.
Pros of Buying Social Media Followers
1. Quick Results
One of the main benefits of buying social media followers is that it gives you an instant boost in followers. Buying followers can give you an instant boost to your social media presence. This is especially helpful for those who are just starting and need to establish an audience quickly.
Instead of having to wait for your followers to organically find and follow your accounts, you can instantly get thousands or even millions of followers with just a few clicks. This quick influx of followers can significantly boost visibility, helping you reach a wider audience and potential customers in a shorter period.
2. Increased Credibility
Buying social media followers can be a great way to increase your credibility and visibility on social media. It can help you build a larger and more engaged audience, leading to more opportunities to share your content, gain more followers, and increase your influence. It can also help improve your brand's overall perception, making it look more established and trustworthy.
Having more followers can be perceived as a sign that you are famous and credible. This can help to make your content more visible and help you to reach a wider audience. It can also help boost your engagement rate and improve your ranking in search engine results. Thus, buying followers can help to boost your profile, reach a wider audience, and create a more positive perception of your brand.
3. Increased Engagement
With more followers comes the opportunity for increased engagement. If you have a lot of Threads likes, it is more likely that more people will comment and interact with your posts. This can benefit businesses as it can help increase brand awareness and sales. Statistics show that followers who have been purchased tend to be more active than organic followers and are more likely to share content, comment, and like posts.
A Social Media Research Foundation study found that profiles with purchased followers had an average engagement rate of 8.5%. In comparison, those without purchased followers had an average engagement rate of 4.2%. This is a significant increase and shows that purchasing followers can positively impact engagement.
Furthermore, a study by the University of Massachusetts Dartmouth found that accounts with purchased followers had an average amount of comments that were 50% higher than those without purchased followers. This shows that purchased followers are more likely to engage with posts than organic followers and can effectively increase engagement.
4. More Endorsements and Partnerships
Once you establish yourself as an account with a significant following, you may take advantage of all the advantages that come with endorsement arrangements. You cannot, however, become an influencer if you don't already have an extensive fan base. Brands will pay you to work with and market their products if you have a sizable fan base. People check your following count before hiring or paying you. However, as another condition to maintain your newfound following, be sure to interact with your fans.
Cons of Buying Social Media Followers
1. Low-Quality Followers
Although buying followers can give you a quick boost in numbers, it is essential to buy followers from trusted sites like socialplug.io. If you purchase cheap followers from poorly rated websites, the followers you receive may not be of the highest quality. This will heavily affect your credibility.
2. Lack of Loyalty
With purchased followers, you can't expect them to be loyal to your brand. They may not stick around for long and may even unfollow you. This can be a waste of your money, as you will have to continually purchase more followers to maintain your numbers. Thus, it is essential to buy 'non-dropping' or 'refillable' followers like the ones Socialplug offers.
Want to Avoid the Cons? Check Out SocialPlug!
When buying social media followers for your business or personal use, it's essential to ensure you're getting the best and most trusted service. That's why Socialplug is the perfect choice for you.
Socialplug is the most trusted source for buying social media followers. They have been in business since the 2010s and have worked with thousands of clients over the past decade. Their customer service is top-notch, and they have someone to listen to you 24/7 if you're not satisfied with their service.
Socialplug offers various services, including buying followers for Twitter, Facebook, Instagram, YouTube, and more. They offer packages to fit any budget and a wide variety of packages to choose from. Their packages range from 50 to 10,000 followers so that you can find the perfect package for your needs. Socialplug is also highly secure and takes steps to protect your personal information. They use secure servers and never store any of your data.
Socialplug also offers a variety of features to make sure you get the most out of their service. You can easily track the progress of your followers and see how your account is growing. You can also customize your account.
Other Ways to Build Social Media Following
The most basic way to grow your social media following is to create content that people want to engage with. This could include exciting blog posts, interesting videos, contests, and promotions. People who find your content interesting and engaging will be more likely to follow you. It would help if you also were sure to be active on your social media accounts by regularly interacting with people and responding to comments and messages. This will help to build relationships and create a loyal following.
In addition to organic growth, businesses can also use paid advertisements to reach a wider audience. Social media platforms like Facebook, Instagram, and Twitter all offer paid advertising services that can help get your content in front of more people. This can be a great way to quickly grow your social media.