If you have been around in the supply chains between B2G and B2B, you probably know some of the common loopholes in the e-procurement process.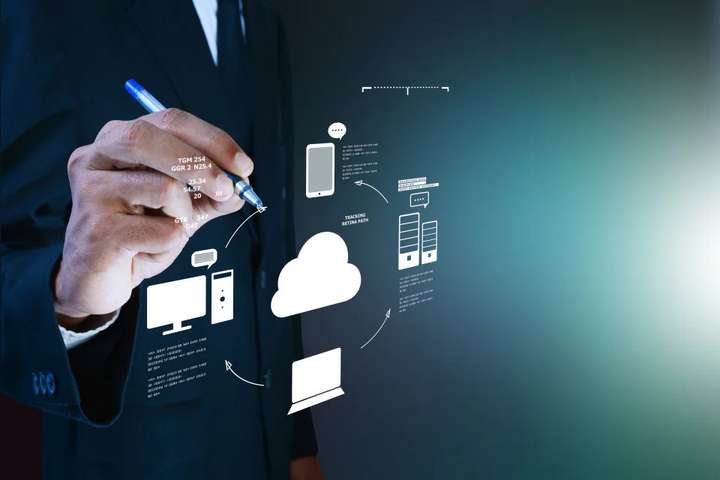 With different cultures and dynamics of each body, there are often errors when one exchanges particular information with the other party through different systems.
Amongst the messed-up stuff, the peppol network fills the gaps successfully. With such high rates of success, it is sensible that more and more governments have encouraged their entities to comply with the peppol standards to streamline electronic procurement in their countries.
Back then, the peppol network was only viable for European members. But now, evolution has rapidly replaced old-fashioned ways in many countries. Nowadays, many countries have considered the prevalent role of the peppol guide in the e-invoicing process. But what is it anyway? It might seem strange to you. Why should you care then? You will find the answer right here, right now.
So, what exactly is Peppol?
PEPPOL is an abbreviation of Pan-European Public Procurement Online. A vast majority of EU countries use PEPPOL to simplify procurement, with more countries expected to join in the future. The first initiative started in 2008 with the launch of a pilot project by the European Commission to put the network into action. The project was completed in 2012.
Participating entities may now exchange formal papers electronically through the use of the very secure and safe worldwide network offered by the PEPPOL initiative. There is no need to use the old-fashioned pdf and its printout for processing payments. The automation of the protocols helps both parties to finalize the exchanges quickly.
It is fair to claim that the Peppol network for procurement is analogous to a telephone network because it is being compared to other telephone networks. When someone delivers you an SMS, you may easily identify that individual since their address is included in the message.
Getting bills over the Peppol network is accomplished in the same manner as described above. The 'Peppol ID' presented on the files to the recipient can be utilized to identify the deliverance and the recipient. Therefore, an entity will need to register a peppol ID first before proceeding.
PEPPOL is a worldwide e-invoicing network, making it possible for you to transact data with enterprises and public groups in other countries. Participation in the peppol network will open a special opportunity for businesses to participate in the global market.
Utilizing the peppol guide
Many companies now seek electronic invoicing via the PEPPOL network. Sending invoices via mail is also safer than sending them online since the network is protected.
The Peppol network uses a unique ID produced by the user to identify each transaction, resulting in a unique identity.
The Peppol network's safety has grown in importance, leading to a rise in government requests for electronic invoicing. The EU Directive on Electronic Invoicing requires several European businesses to send important documents to government bodies (as of April 2019).
To attain access to the e-delivery network, an entity must obtain an ID through peppol access point providers.
What is a Peppol ID?
Your Peppol ID is your business or group identification. In this case, the other organizations and government bodies will identify your business through your Peppol ID.
The identification number for the private group can be different from the public agency's unique ID. But both public and private groups can exchange documents within the same peppol network.
Thanks to the unique address, there is no risk of misunderstandings and errors when exchanging information.
Connecting to the Peppol network
To conduct the e-invoicing successfully through the network, you must register your company or business with a trustworthy provider like Galaxy GW.
Reach out to Galaxy GW, and they will help you register your company on the Peppol network. They will also give you an extensive peppol guide to help you until you comprehend the system fully. After attaining your peppol ID, you can start using it in your ERP system to transact particular documents.
Galaxy GW to help you out.
Do you want to be able to export your e-invoices to different countries? Several firms find this to be a challenge. One issue is that nearly every country has created its own e-invoicing protocol, characterized by acronyms representing each country. 
For example, if you want to submit an e-invoice to the Italian government, you'll need to utilize FatturaPA invoicing software.
ZUGFeRD, on the other hand, is a unique e-invoicing standard in Germany.
As a result, enterprises must invest both time and money to improve their invoicing.
When you use Galaxy GW peppol guide services, you won't have to think about complying with any other protocols. The e-invoicing solution makes it easy to share a single invoice that is instantly generated in the format desired by the recipient.
At this event, you will be able to send European, Australian, New Zealand, and Singaporean e-invoices to organizations and common institutions anywhere on many continents, regardless of format differences in each recipient's system. Everything that can go wrong will go wrong. There is no way around it. But the level of accuracy, security, and credibility are much higher than traditional invoicing. 
The perks of Peppol e-invoicing
Whether you are a service provider, a supplier, a client, a government entity, or a concerned individual, you can enjoy many perks offered by the people in your country.
increased inventory turnover and financial flow
Because receipts are sent out as soon as they are created, their cash flow is favorably impacted.
Anyone enrolled in the open e-delivery network can accept deliveries, and it works vice versa.
The faster the bill is sent to the client, the faster you'll receive the payment.
Significantly increased security and transparency
The Peppol access points ensure data security across the e-delivery network.
The Peppol business document standards ensure global interoperability, minimizing the risks of errors and misunderstandings between two different systems.
Peppol is a unique solution requiring you to utilize several e-invoice formats or transfer specifications for diverse business partners. No matter what industry your business is in, the Peppol network will really take care of interoperability.
Savings and faster ROI
No bilateral e-invoicing contracts are required, nor is it necessary to integrate two different systems and procedures into one system.
The Peppol electronic invoice network is considerably more than that. It can implement computerized procurement methods if needed. Its increased efficiency and the ability to send papers without roaming fees may save a lot of money.
No membership fees are necessary to utilize Peppol's e-procurement platform.
Futuristic, considering Peppol's spontaneous growth
It is feasible to integrate national procedures and standards better.
Despite no outside help, Peppoli's open network develops in terms of members and worldwide impact. Suppliers and clients will experience a massive increase in reach after joining the network.