It's the year 2021, and it seems like everyone and the best mate is opening a tech start-up business, but there's a big difference between a successful start-up and a successful business, so how do you tell the difference?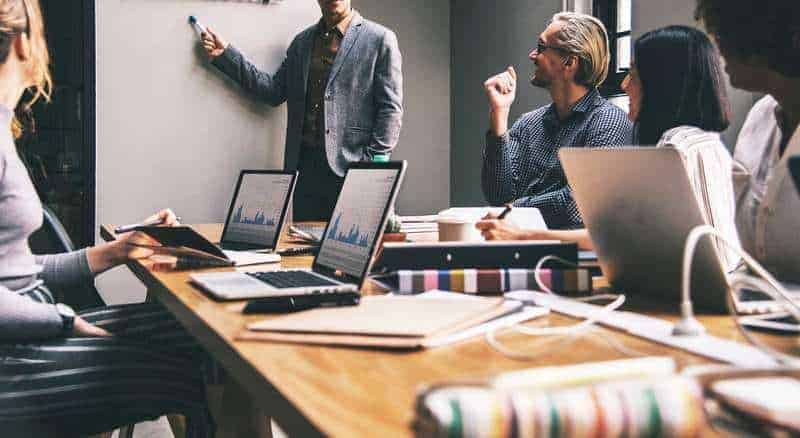 Turning your business from a successful start-up to a successful business can be a difficult road to travel, but if you are not committed to taking things long-term, you will always be stuck in that start-up loop of insecurity worry.
Survival Is A Winner's Game
There are several things that you can do to ensure the successful survival of your business, and most of these have to do with being able to see the wood for the trees, taking the right risky decisions at the right time, and taking the right security decisions when they are needed.
Making the best decisions for your business so that you are able to survive the highs and lows of business, especially if you want to take your business to greater heights by expanding and possibly going international, is a delicate balance, but it is doable!
Here are six tips that could help you to frame your mind from start-up to global enterprise and beyond.
Your Business Needs to Innovate
Sure, you may think that your great start-up tech business idea is highly innovative right now, but what happens in 5 years when every other company has cottoned on to your great idea?
Staying innovative is much harder than being initially innovative. You may find it difficult to think beyond your initial start-up plan to keep adding new ideas to your business.
This is where a corporate innovation partner could come in handy by providing you with the space to explore ideas and to help bounce ideas around.
Investing in People Is Investing in Your Future
"No one wakes up in the morning to go to work with the hope that someone will manage us. We wake up in the morning and go to work with the hope that someone will lead us."
Those were the famous words of Bob Chapman, CEO of global manufacturing technology and services supplier, and Barry-Wehmiller, an expert in getting the best out of people.
If you want your new tech start-up to stand the test of time and last the 5-year gap, one of the most important things you need to remember is that people aren't interested in free snacks and bean bags; they want professional development and good leadership.
Invest in your people first, and the rest will follow smoothly.
Marketing Will Only Get You So Far
Most tech start-ups that are successful in the first year do very well to invest in good marketing, including business-to-business marketing and business-to-consumer marketing using all kinds of innovative and trendy ideas such as influencer marketing and inspirational video marketing.
Once the sparkle of your marketing efforts has worn off, however, it's down to your business to be able to drive home your passion for your start-up. First, you must continue to show your customers or clients exactly why you are different.
The key here is to celebrate your successes in an authentic way that allows your marketing team to tell your unique story of continued growth and development, rather than trying to ride the wave of your initial success years down the line.
Corporate Responsibility Goes Further Than You Think
What do you think of when you hear corporate responsibility?
Is it corporate responsibility to provide paper straws in your canteens to save plastic? On the other hand, maybe corporate responsibility to you is planting hundreds of trees in your local area, or perhaps having your staff volunteer at a food bank for the afternoon.
The fact of the matter is, corporate responsibility is a buzzword now that can improve your business' standing in the future. Still, corporate responsibility needs to be taken seriously by businesses and engaged authentically.
It's no use sharing your volunteering for a wildlife charity day on your social media pages if your business is involved in destroying the rainforests, for example. This is the kind of story that news and media outlets will be happy to dig up when you aim to take your business further, and this kind of marketing can easily hurt your business.
Flexible and Remote Work Is the Future
As we discussed in the paragraph above, investing in your people is going to be one of the easiest ways to ensure your company is ready to stand the test of time and survive in the long run, but what happens when you aren't able to attract the right talent because your working conditions are so strict?
There is a lot of talk about how to support women in tech, but the one thing that doesn't get discussed enough is how to support women doing their jobs in tech while still allowing space and time for family arrangements.
If the global health pandemic of 2020 and 2021 has shown us anything, it is that flexible and remote working is the way of the future for many businesses. It's unlikely that having taken a sip from the cup of freedom, many office-based employees will be happy and willing to give up their remote working and flexible working life for a life of grey cubicle offices.
By offering as much remote and flexible working as you can, you will be opening your business to the best talent, both male and female karma, from across the tech world.
Business Leaders Need Mentors Too
Business leaders need mentors.
As a CEO of a successful company, it's easy to let that success go to your head and to believe that you always make the best decisions but having a down-to-earth mentor on your side will allow you to see the bigger picture comma and from a perspective where you are not the center.