Due to technological advancement, many people find it convenient to learn online remotely. But enrolling in a class and attending lectures with other students feels more authentic and creates room for socialization. Whatever option one chooses, tutoring is vital for better grades. Services like Ezy Math Tutoring offer opportunities for students to excel in math and other subjects at any level of schooling. But one must also decide on whether to learn remotely or enroll in a class. Knowing the pros and cons of both learning methods can help to choose the most appropriate learning method.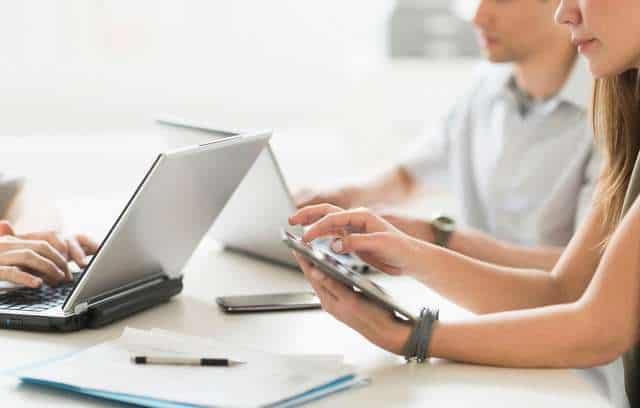 Remote learning advantages
Opportunity to learn from anywhere. All that one needs is an internet connection and a quiet room to learn. You save time since it does not require commuting to class. For people who are already working, one can schedule lessons to suit their lifestyle.
Accessibility and minimal requirements. Online learning requirements are minimal, and the option offers flexibility to students in terms of learning modules and payments. Students across the globe can also access online learning at an affordable cost.
Enhances technical literacy. Technical literacy is a skill one will use throughout their lives. Online learning promotes this skill since all learning interaction is online.
Private learning experience. Students suffer from peer pressure in traditional learning setups. In online learning, there is privacy, and no one bothers about one's learning pace or their personal learning experiences since they don't interact with others.
Lower education costs. It saves money, time and prevents stress that results from a classroom learning setting. In online learning, you pay tuition fees only. But in a classroom setting, there are other additional costs for accommodation, facilities use and commuting.
Remote learning disadvantages
One must exercise self-motivation and discipline to stay on course.
Less social interaction
Access to hands-on courses such as music or art may be challenging in most institutions.
Classroom learning
On the other hand, classroom learning helps a learner adhere to set learning time hence instilling discipline that may prove valuable later in life. It also offers a social life boost that enables one to discover their talents and capabilities that could be the basis for future life success. Disadvantages of classroom learning are;
Inflexible learning and exams schedules
High cost
Bad peer influence in some cases
Choosing the best option may be challenging, but one needs to do a SWOT analysis to opt for the most appropriate learning mode. But online learning remains a convenient way for many. Below are some of the things one should consider to make online learning easier for the learner;
Regular interactions between students and tutors. Engage in forums that promote interactions between tutors, students, and other stakeholders. Starting to ask a tutor forum, discussion board, and being active in virtual classes ensures smooth learning.
Tutors should connect with the students on a one-on-one basis.  It is possible through phone calls, responding to their queries on student forums, emails, and other social media platforms, a tutor-pupil connection is possible.
Offer support services and follow-ups to any online student missing online classes regularly or dropping out of the course. Additional support to such students will enable them to face the challenges of learning online.