Health is a concern for most people who want to ensure they're eating the right foods and getting enough exercise to stay healthy. Although our jobs are essential for us financially, they don't do much for our health at the best of times, especially if you're constantly on the move. Truck drivers, area managers and area reps are renowned for being some of the unhealthiest workers the nation has to offer because, when you're constantly on the go, it's much easier to opt for a quick stop at a fast food joint over anything else.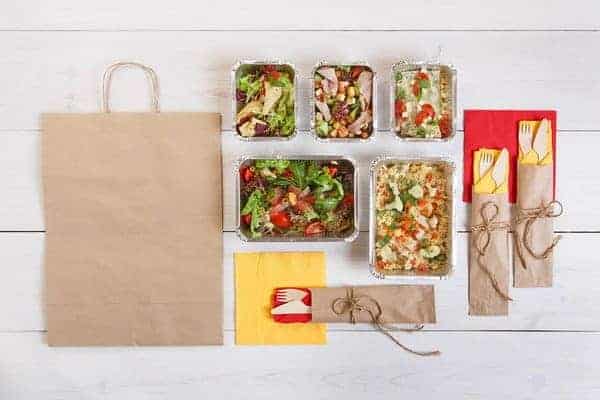 It's often a good idea to plan out your schedule at the beginning of the week. Check which shifts you have or when you're supposed to be working and plan your meals around them, preparing each one in advance. Go shopping at the weekend and buy a few things that you can eat for lunch. Try chicken salad wraps or this great storecupboard pasta salad which is both health and filling. If you dedicate a little time to planning ahead you'll be less likely to make bad food choices on the way to your next meeting or delivery stop. Of course, changes of schedule always come up, so in this situation, keep some go-to snacks in the car, like cereal bars and dried fruits, to keep you away from the fast food options.
Not only is healthy eating and meal planning great for your health, it'll also save a lot of your time too, which is undoubtedly precious when you're constantly traveling. As well as your working lunches, another time-saving option would be to cook weekday dinners in advance, especially if you've got a demanding week and probably won't feel like cooking. You could try making a pasta bake dish and storing it in the freezer, ready just to heat up when you get in from work. Alternatively, takeaway search engines are also becoming increasingly health-conscious. Sushi is just one example of a healthy cuisine that's now commonplace and can be delivered to your door, but salads, soups and smoothies are also available and are a great way to pack in your five a day.
It's not only food you should be thinking about; exercise is essential too. Another huge issue for people working on the road is finding time to fit exercise into the day. However, it's now easier than ever. If you get a lunch break or a break while your truck's being reloaded, then go out for a walk; alternatively, try some basic interval workouts at home – they only take between 10 and 20 minutes. You could also book in to fitness classes at the gym; because you're charged if you don't' attend you're much more likely to stick to the commitment than promising that you'll go to the gym after work. There are loads of classes available these days; you could even have a go at yoga, which will help you to relax and won't use up too much energy while also improving your strength and flexibility.
Consumption of liquids are also a problem when you're on the road as reaching for the sugary energy drinks or coffee is easy and probably the tastiest option too. Although one coffee a day is okay, it's also essential to drink water or sugar-free juices to remain hydrated. You'll find that carrying a bottle of water with you will not only keep you hydrated, but it'll also make you feel fuller too, which means you're less likely to reach for fatty and sugary snacks.