Still, walking back and forth from the machine to your desktop to change settings or collect data? Do you need to go on an obnoxious field trip every time you want a report?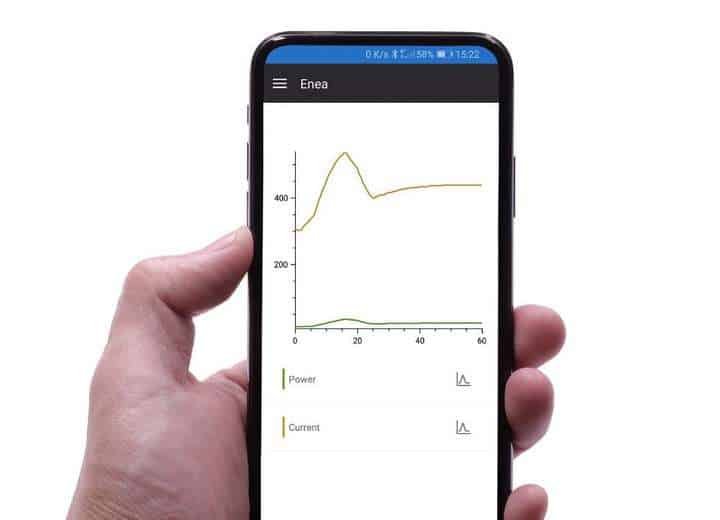 Discover the most recent advancements in the vacuum technology sector. The current vacuum pump monitoring system has become significantly more modern, agile, and user-friendly. This article will tell you how you can wirelessly monitor and control a vacuum pump with just your smartphone.
The Most Underestimated Aspect Of Any Technology
One of the most important components of every industrial process is, in fact, system monitoring and control. This element requires the most innovation to remain updated. A modern vacuum pump with an outdated monitoring system can be annoying.
Systems that, for instance, require you to walk back and forth from the device to your desktop in order to communicate with it or gather data are out-of-date. Those traditional wired systems also require a lot of technical expertise to set up, are expensive, and are not simply convenient.
This is particularly true and deeply felt in the realm of vacuum technology. Currently, vacuum pumps are employed in a number of industries and fields of science that depend on the most advanced technology to get effective results.
The Latest Uses Of Vacuum Technology
Applications for vacuum range from nuclear fusion and space exploration to food packaging and analytical instruments. In disciplines including mass spectrometry, sample preparation, electron microscopy, and freeze-drying, vacuum applications are all over the place.
But what precisely is vacuum technology? Also, how does it help research?
A vacuum, per definition, is "a space with a pressure substantially less than the surrounding air pressure." In a perfect scenario, there is no matter left. In the actual circumstances of the experiment, the pressure is so low that the particles left in the designed space have no impact on the ongoing research. Vacuum pumps allow the creation of the ideal working scenario in a contained area.
In nearly every field of high-energy physics, particle acceleration, and surface research, such conditions are essential.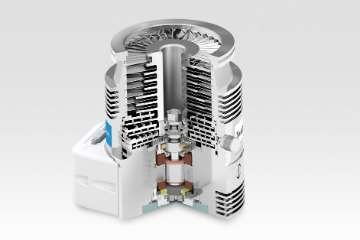 It takes sophisticated tools, like Agilent Vacuum Pumps, to create these circumstances. Vacuum technology, vacuum pumps, and turbomolecular pumps have been employed in a wide range of applications, from the simplest product packaging to cataloging more galaxies than humans on Earth with the largest telescope in the world.
Take a look at some of the most unique vacuum technology applications and how Agilent pumps work with them: https://www.agilent.com/en/product/vacuum-technologies
How You Too Can Boost Your Vacuum Pumping Process with the Latest Technology
Innovation in technology also makes life easier for scientists and researchers.
With the Agilent Vacuum Link App, employees, researchers, and scientists can now monitor, manage, and alter the vacuum pump directly from their smartphones. The app can work with any Agilent vacuum pump, turbo pump, and model with the required connectivity. Take a look, for example, at the different turbopump models. https://www.agilent.com/en/product/vacuum-technologies/turbo-pumps-controllers/turbo-pumps
The Agilent Vacuum App: What Is It?
Agilent Vacuum is a free app that is available for iOS and Android devices. It functions as a data extrapolation tool, vacuum pump remote control, and monitor. Instead of operating the vacuum pump manually from the pump or their office desk, employees, researchers, and scientists can now wirelessly control it from their smartphones or tablet.
The software works with most mobile devices and supports a number of various vacuum pump models.
Immediate Benefits of Using the Agilent Vacuum Link App
For scientists and researchers, technological innovation also implies a simpler life. The Vacuum Link mobile app provides you with the independence you need.
You are no longer required to work strictly at a desk, computer, or control room. You may now monitor and control the vacuum pumps in your research lab freely and conveniently using the Vacuum Link mobile app on your Apple or Android device. The app is customizable, enabling you to use its features to fit your schedule and establish a "Favorites" list of parameters you want to micro-manage.
Thanks to its adjustable variables, you have total control over all of the key aspects, including recording and graphing. Additionally, exporting data to your computer for instant analysis, sharing, and presentation is very simple.
Would you like to conduct a vacuum experiment in the background of other job duties? No problem. Anything is possible now that you can monitor the vacuum pump wirelessly.
Do you need to send data to a specific user right away? Do it instantly through the app.
You can also modify the settings and parameters of the experiment last minute with a single tap on your phone.
Efficient working day and Quick Results with Agilent Vacuum Apps
– The user can now control their vacuum from anywhere in their workspace, rather than walking back and forth from the pump to their desk or computer.
– Because the program is adjustable, the user can tailor the parameters to their specific requirements. Make a 'Favorites' list of the parameters you want to use frequently.
– The application runs smoothly and reliably, delivering real-time reports with no delays. Real-time monitoring of your desired pump parameters is accessible every time.
– The information can be readily exported to a file or supplied to a third party. Make use of the intelligent display and graphs of parameters over time. Your log files can be exported to a spreadsheet and displayed or shared on your computer.
How to Install the Agilent Vacuum Link App on Your Smartphone
Agilent Vacuum App installation is simple and quick. The steps shown below are all you have to do:
Download the App from the Agilent Vacuum Link App page, Google Play Store, or Apple App Store
Install the App on your device
Launch the App
Start taking control of your vacuum system
The future of automation in industrial operations and scientific research is now.
The era of automation has arrived and will greatly simplify our lives.
Vacuum pumps are widely employed in industry and scientific research and are no longer difficult to operate. With the Agilent app, you can now change any setting on your vacuum pump using just your smartphone! Let the new Vacuum Link App take your projects to new heights. Enjoy a wireless vacuum pump monitoring and control system that is easy to install, inexpensive, and has an intuitive UI. Furthermore, the Vacuum & Leak Detection Software allows you to swiftly detect any problem.
As research improves, vacuum technology will continue to be the unseen engine that accelerates life-changing physics and nuclear discoveries. Vacuum research will continue to be at the center of many potential growth and breakthroughs, and Agilent will be there to support it.