Two of the power tools that have always been having difficulty in making a choice is the scroll saw, and band saw. However, at first look, they might look the same, making you think they also do the same work, but no! There exist an overlap between these two. They manufactured for different purposes.
This article is going to take you through the underlying differences and help you choose between the two power tools.
It has six sections that cover all details about Scroll Saw VS Band Saw.
Section1: What Are The Scroll Saw And Band Saw? This part gives a brief description of the scroll saw and band saw.
The scroll saw is for making intricate and curve patterns on woods. Its versatility can make some cuts, and it is best to use with softwood. Like the sewing machine, it has a foot pedal to power through the use.
The band saw allows you to make straight, angle, and curve cuts on wood pieces at an impressive speed, and it allows you greater control, which enables you to move the wood with your hands while sawing. It can cut through various wood materials – large and small, soft and thick. But if you like more versatility, there are also metal-cutting bandsaws which are ideal for different projects.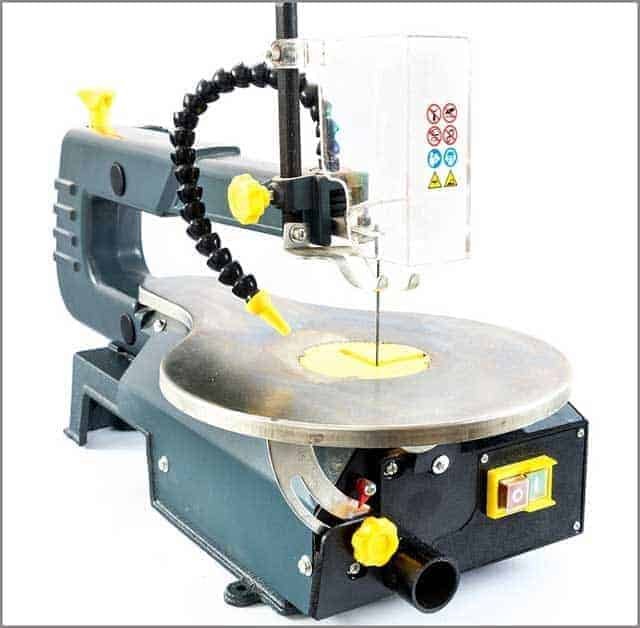 Section 2: What are the Operating Modes of Scroll Saw VS Band Saw? This part shows how scroll saw and band saw work.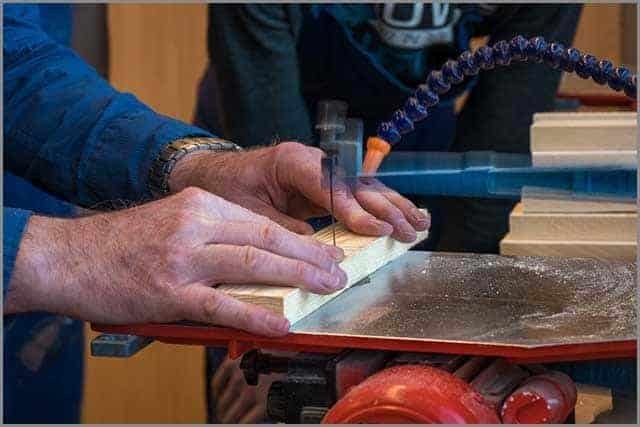 Section 3: What are the Limitations of the Scroll Saw VS Band Saw? This part provides a thorough look at the limitations of the scroll saw and band saw.
Limitations of the Scroll saw
Works not well on the hardwood, which sometimes seems impossible.
The ability will be limited when put to use on the larger workpiece.
The number and types of cuts the scroll saw can also create makes it a less versatile saw than the band saw.
Limitations of the Band Saw
An average Band saw is more expensive than the scroll saw.
Section 4: Other Factors That Need to Consider: This part suggests many aspects that help users take into consideration such as Cost Requirement, Safety And Skills Requirement, Task Requirements, etc.
Section 5: So What Now? The Scroll Saw Or The Band Saw? This part recommend that it is best to work with a band saw as a beginner and a scroll saw for professionals.
Picking from the scroll saw and the band saw depends on certain factors. One is the type of task you want to do, second being limitations, budgets, skills, etc. When considering all of these factors and understanding the differences between these machines, the choice becomes very easy.
If you want to know more information about the scroll saw and band saw, please click here to read!
About NCcutting tools
NCcuttingtools is specialized in Diamond Tools, Metal Fiber, PDC Bits, totally over 1000 varieties of product systems and OEM Service. Our products are widely used in cutting and grinding marble, granite, stone, concrete and other materials.
Website:https://www.nccuttingtools.com
Email:hello@nccuttingtools.com
Source:NCcutting Tech.Ltd.