Market studies report that almost 52% of Oculus Rift users use a play area of roughly 54 sq ft for playing VR games. However, to get the most out of VR gaming technology, you'd need a larger space. Since the Rift has to be set up with a gaming PC or compatible laptop, the network of cables could restrict movements, especially in a small room.
So, what is the best way to avoid tripping over the mess of tangled heap of cables? Undoubtedly, the most practical approach would be to extend the headset cables connected to the external sensors. And fortunately for you, it'll make you lighter by roughly $20-$22 for extending the wires on the headset and as much for the sensor extensions.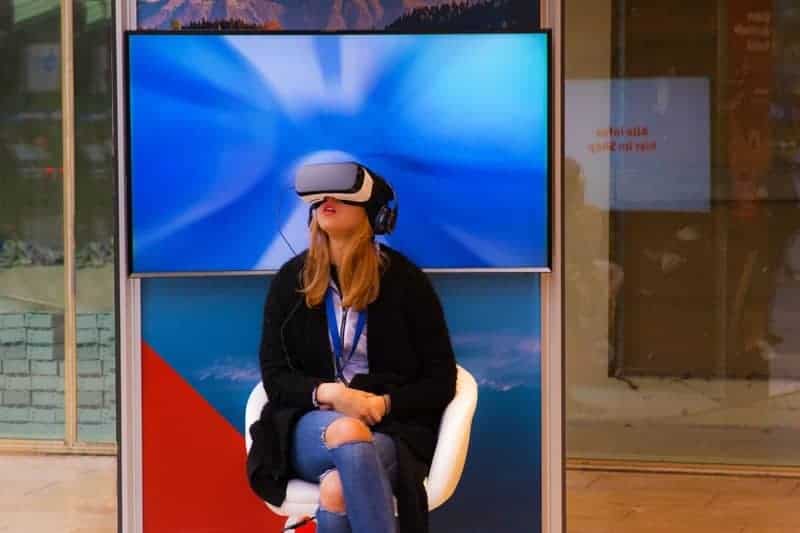 Extension cables for Oculus Rift
USB 3.0 Extension Cable for Oculus Rift VR Sensor (16ft/5m)
15ft USB extension cable with a built-in amplification chipset to make sure the application of the entire transmission distance of 5m
USB 3.0 active extension cable with DC power supply backup port to boost up transmission performance
Robust and resilient USB repeater integrated with high-quality USB cord and integrated aluminium covering
Super speed USB3.0 extender with a capability of transferring data at speeds up to 5Gbps, and backward compatible with USB 2.0/1.1
Components you will need for extending Rift headset and sensors
Premium HDMI cable
Extendable USB-A cable
Headset USB-A cable
Extensions for the headset of Oculus Rift
For connecting the Rift with your laptop or PC, you will need USB-A extension cable and HDMI extension cable. If you care to explore on the net, you will find many sites (including Amazon.com) dealing in the extension cables mentioned above.
Insert the male ends of the cords from the Rift into the female cable ends of the extension cables
Now plug in these extensions into the PC
Following this setup, the head-mounted display of your Oculus Rift has six additional feet of cable
Extensions for Rift sensors
Any other sensors you buy besides what is included in the standard Rift pack has cables extending up to 16 ft.
Slot the male ends of the cable from the sensor into the female ends of the extension cable
Next, plug in the extensions into your computer
So, now you have access to 15 additional feet of sensor cable, which is more than sufficient for installing a room-scale VR experience.
Room-scale VR set up for an unprecedented VR experience
Getting the room-scale VR set upright when it comes to using the Rift can be easier said than done. For a start, you will have to deal with a plethora of complicated cables and extend them suitably to facilitate smooth movement for room-scale tracking. You will have to install the cables appropriately so that the HDMI cable can support the video output.
At the same time, you will have to ensure that the USB extension cables can transfer the sensor (camera) tracking. USB cables measuring up to 6ft will suffice for a standardized setup. Nevertheless, you will invariably need 15ft cable extensions for wall mounting the PC. For complying with the prescribed set up of one USB2.0 and two USB3.0 cables, you'll need sensor cable extensions for every one of these.
Always choose active extension cables rather than passive ones as the former transmits signals better than the latter. Make sure you use only and only USB and HDMI cables. HDMI and USB cables are more compatible with higher bandwidths compared to Ethernet cables.
Oculus Rift is very meticulous about the type of extension cables and ports you should be using. Visit On/r/Oculus for a full review of quality checked extension cables. Nevertheless, use your instinct while exploring and research carefully as numerous GPU and motherboard brands may not work with the indexed extension cables.
At the same time, keep in mind that the USB 3.0 cables do not work beyond a distance or length of 15ft/3m. So, if you are planning on going for a cable extending over 15ft, make sure you get a USB2.0 extension. USB2.0 works more consistently with lengthy cables as it uses lesser bandwidth data.
Can you have a higher or broader room-scale set up compared to what Oculus Rift prescribes? Of course, you can. For setting up the Rift in a large room, you will have to buy two distinct types of cables-HDMI cables and USB cables.